Italian fashion has long been revered for its craftsmanship, elegance, and sophistication. With a rich history rooted in the Renaissance era, Italian fashion brands have continually evolved and adapted to global trends while maintaining their unique identity. In this blog post, we will delve into the world of Italian fashion, explore iconic Italian brands, and discuss how you can incorporate Italian style into your wardrobe.
The Birth of Italian Fashion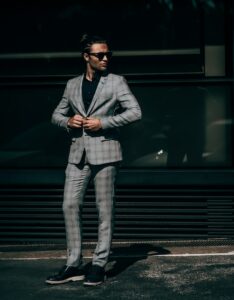 Italian fashion can trace its roots back to the Renaissance period, when the cities of Milan, Rome, and Florence emerged as major fashion hubs. The influence of art and culture from this time can still be seen in the designs of modern Italian fashion houses. Today, Italian fashion brands are renowned for their attention to detail, use of high-quality materials, and an emphasis on tailoring and fit. These characteristics have led to Italy becoming a major player in the global fashion industry.
Key Italian Fashion Designers and Brands
Italy is home to some of the most influential fashion designers and brands in the world. Here, we will explore some of the best Italian fashion brands and the creative minds behind them.
1. Giorgio Armani
Known for his minimalist fashion designs and exceptional tailoring, Giorgio Armani has been a dominant force in the fashion industry for more than four decades. His empire includes several lines, such as Emporio Armani, Armani Exchange, and the high-end Giorgio Armani collection.
2. Prada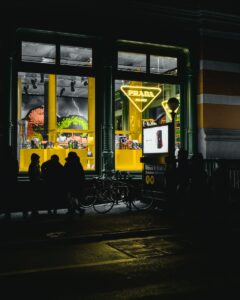 Founded by Mario Prada in 1913 as a leather goods company, Prada has transformed into one of the most iconic Italian fashion brands under the creative direction of Miuccia Prada. Known for its innovative designs and unique textile blends, Prada remains a favorite among fashion enthusiasts and editors alike.
3. Gucci
Established in 1921 by Guccio Gucci, this Italian fashion house has become synonymous with luxury and sophistication. Gucci's creative director, Alessandro Michele, has revitalized the brand with his eclectic designs, drawing inspiration from various artistic periods and incorporating modern elements.
4. Dolce & Gabbana
Founded in 1985 by Domenico Dolce and Stefano Gabbana, this Italian fashion brand is known for its glamorous, daring, and bold designs. Their clothing and accessories often feature intricate embroidery, vibrant prints, and luxurious fabrics.
5. Versace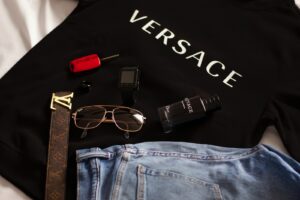 Established in 1978 by Gianni Versace, this iconic Italian fashion house is known for its opulent and extravagant designs. After Gianni's untimely death in 1997, his sister Donatella Versace took over as creative director, continuing the brand's legacy of creating show-stopping ensembles and accessories.
6. Fendi
Founded in Rome in 1925, Fendi began as a fur and leather goods company. Today, the brand is known for its innovative designs, luxurious materials, and impeccable craftsmanship. The late Karl Lagerfeld served as Fendi's creative director for over 50 years, helping to shape the brand into a global fashion powerhouse.
7. Valentino
Established in 1960 by Valentino Garavani, this Italian fashion house is known for its elegant and romantic designs. Valentino's creations, which often feature intricate lace and delicate embroidery, have been worn by countless celebrities and royal figures.
Italian Fashion Through the Years
The evolution of Italian fashion can be seen through the various trends and styles that have emerged from Italy's most famous fashion houses. From the soft tailoring of Giorgio Armani to the bold prints of Versace, Italian fashion brands have consistently pushed the boundaries of design and influenced global fashion trends.
One of the most iconic Italian fashion moments in Hollywood history was Audrey Hepburn's little black dress designed by Hubert de Givenchy in the film "Breakfast at Tiffany's." The dress, which featured an elegant boat neckline and minimalist design, became synonymous with Hepburn's effortlessly cool style and remains a fashion staple to this day.
In recent years, Italian brands like Bottega Veneta and Stone Island have gained popularity for their unique combination of luxury and practicality. Bottega Veneta's creative director, Daniel Lee, has been praised for his modern take on the brand's signature woven leather goods, while Stone Island is known for its innovative use of fabrics, such as cotton fabric bonded with reflective materials.
Italian Designer Brands: A Fusion of Heritage and Innovation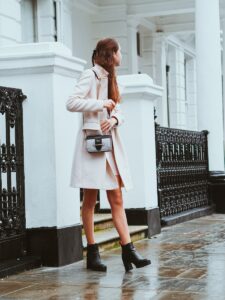 The allure of Italian designer brands lies in their ability to merge traditional craftsmanship with contemporary design. These prestigious brands have not only shaped the Italian fashion landscape but have also left an indelible mark on the global fashion industry. Italy is home to a multitude of renowned designer brands, each offering its unique take on Italian style and luxury.
From the timeless elegance of Giorgio Armani to the groundbreaking designs of Prada, Italian designer brands continue to captivate fashion enthusiasts with their innovative creations and meticulous attention to detail. Brands like Gucci and Versace showcase bold, opulent designs that push the boundaries of fashion while maintaining their Italian roots.
Emerging Italian designer brands, such as MSGM and No. 21, are also making waves in the fashion world, infusing modern trends with traditional Italian craftsmanship. These rising stars offer a fresh perspective on Italian style, appealing to younger generations and fashion-forward individuals.
With an impressive array of Italian designer brands to choose from, it is easy to find pieces that resonate with your personal style and preferences. Whether you gravitate toward the minimalist aesthetic of Max Mara or the vibrant patterns of Missoni, Italian designer brands offer something for everyone. By incorporating these iconic brands into your wardrobe, you can effortlessly elevate your look and embrace the elegance and sophistication synonymous with Italian fashion.
Incorporating Italian Fashion into Your Wardrobe
To add a touch of Italian flair to your wardrobe, consider investing in some high-quality Italian clothing brands. Look for pieces that combine timeless design with exceptional craftsmanship, such as a beautifully tailored suit from Giorgio Armani or a luxurious leather handbag from Fendi.
When styling Italian fashion pieces, don't be afraid to mix and match different designers and brands. Embrace the eclectic nature of Italian style by pairing a bold, printed dress from Dolce & Gabbana with minimalist accessories from Prada.
Italian luxury brands are also a great way to add a touch of sophistication and glamour to your look. Choose timeless pieces such as an elegant necklace from Bulgari or a statement watch from Panerai that will never go out of style.
Final Thoughts: The Allure of Italian Fashion
Italian fashion has long been admired for its elegance, sophistication, and exceptional quality. Some best Italian clothing brands, such as Gucci, Versace, and Armani have become globally recognized for their luxurious products and Trendsetting designs. With an array of timeless pieces to choose from, it's easy to incorporate Italian style into your wardrobe. From high-end luxury items to everyday basics, Italian designer brands offer something for everyone. Whether you are looking for a classic accessory or the latest fashion trend, Italian designer brands can help you create looks that are both timeless and stylish. So why not treat yourself to a stunning Italian dress or a beautifully crafted leather handbag from one of Italy's best fashion houses? You'll not only look stylish but also support an industry that continues to inspire and shape the fashion world.
Other suggested articles:
Is Vera Wang a Designer Brand?