As fashion lovers, we often come across the question – is Versace a designer brand? To answer this, let's delve into the history, characteristics, and impact of the Versace brand on the fashion industry.
Gianni Versace, the founder of the eponymous brand, began his journey in the fashion world in the 1970s. He was an Italian fashion designer who quickly gained recognition for his innovative approach to design and his ability to create unique, high-quality garments. In 1978, Gianni Versace founded his own fashion house, which has since become a symbol of luxury and exclusivity.
The Versace brand is synonymous with luxury, opulence, and high fashion. It has been a major player in the fashion industry for over four decades, with its signature bold prints, bright colors, and overt sexuality. The brand has become a favorite of celebrities and fashionistas alike, boasting a legion of dedicated fans, including the likes of Princess Diana, Michael Jackson, and Elton John.
Characteristics of a Designer Brand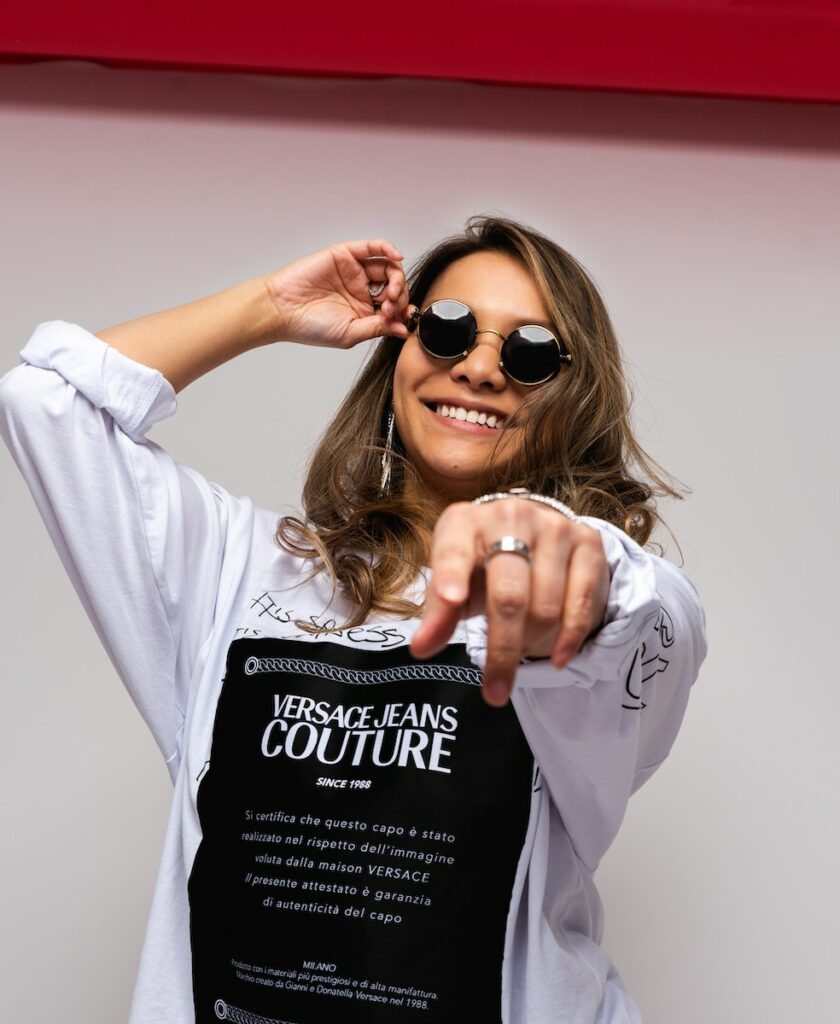 To understand why Versace is considered a designer brand, let's first explore the characteristics that define a luxury brand in the fashion industry:
1. High-quality materials and craftsmanship: Designer brands are known for using the finest materials and ensuring the highest level of craftsmanship in their products. This results in garments that are not only visually stunning but also durable and comfortable to wear.
2. Unique and innovative designs: A luxury brand sets itself apart from other fashion brands by offering innovative and unique designs that stand out from the competition. These designs often push the boundaries of what is considered fashionable and are often ahead of their time.
3. Exclusivity: Designer brands often produce limited quantities of their products to maintain a sense of exclusivity and rarity. This ensures that owning a piece from a luxury brand feels like owning a rare and valuable treasure.
4. Strong brand identity and recognition: Successful designer brands have a strong and recognizable identity that sets them apart from other brands. This identity is often reinforced through the use of iconic logos, signature design elements, and strategic marketing campaigns.
5. Influence on fashion trends and popular culture: Designer brands often have a significant impact on fashion trends and popular culture, both through their runway collections and collaborations with other artists and designers.
How Versace Fits the Criteria for a Designer Brand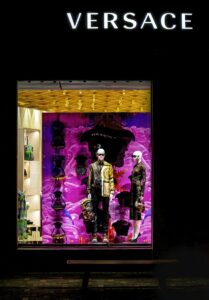 1. High-quality materials and craftsmanship: The Versace brand is renowned for its use of luxurious fabrics, such as silk, leather, and fine wool, as well as its meticulous attention to detail in construction and finishing. This ensures that Versace clothing and accessories are of the highest quality and built to last.
2. Unique and innovative designs: Gianni Versace was known for his bold and daring designs that often featured bright colors, intricate patterns, and unconventional silhouettes. This design philosophy continues under the creative direction of his sister, Donatella Versace, who has maintained the brand's reputation for pushing the boundaries of fashion.
3. Exclusivity and luxury: Versace is a luxury brand that offers high-end, exclusive products at premium price points. The brand's flagship Palazzo Versace stores are located in the world's most prestigious shopping districts, further reinforcing its status as an elite fashion brand.
4. Strong brand identity and recognition: The iconic Medusa logo is instantly recognizable as a symbol of the Versace brand. Additionally, the brand's association with high-profile celebrities, such as Naomi Campbell, Jennifer Lopez, and Linda Evangelista, has further cemented its place in the fashion world.
5. Influence on fashion trends and popular culture: Versace has had a significant impact on the fashion industry, particularly in the 1990s, when its designs were often seen on the runway and in popular culture. The brand's collaborations with artists, such as Elton John, and its presence on the red carpet have solidified its status as a trendsetter and cultural icon.
The Versace Collection: A Fusion of Elegance and Style
When discussing the Versace brand, it's crucial to highlight the Versace Collection, a line that beautifully showcases the brand's fusion of elegance and style. The Versace Collection offers a more accessible and versatile range of luxury products that cater to a broader audience. This line features a mix of contemporary designs and classic Versace elements, making it an excellent choice for those who wish to incorporate the brand's signature aesthetic into their wardrobe without venturing into the realm of haute couture.
The Versace Collection includes a wide array of products, from ready-to-wear clothing to accessories, such as handbags, shoes, and small leather goods. This line expertly blends the opulence and glamour that the brand is known for with more wearable, everyday pieces. The use of high-quality materials, intricate detailing, and the iconic Medusa logo ensures that each item in the Versace Collection retains the essence of the luxury brand.
The Versace Collection is also known for its collaboration with various artists and designers, resulting in unique and limited-edition pieces that offer a fresh take on the brand's signature style. This creative approach demonstrates the brand's commitment to innovation and its desire to cater to different fashion preferences.
Versace's Continued Evolution as a Designer Brand
Following Gianni Versace's tragic death in 1997, his sister Donatella took over the reins as artistic director of the company. Under her leadership, the Versace brand has continued to evolve and adapt to changes in the fashion industry and consumer preferences. Donatella has successfully maintained the brand's core identity while also introducing fresh ideas and modern designs.
In addition to its signature clothing collections, Versace has expanded into other product lines, such as accessories, home furnishings, and jewelry. The brand now offers a wide range of luxury products that cater to different tastes and lifestyles.
The Versace brand has also been the subject of significant corporate developments in recent years. In 2018, the Versace family sold a majority stake in the company to Capri Holdings Limited, the parent company of Michael Kors and other luxury brands. This acquisition has provided the brand with additional resources and support to continue growing and expanding its global presence.
Final Thoughts: I
s Versace a designer brand?
So, is Versace a designer brand? The answer is a resounding yes. With its combination of high-quality materials, unique designs, exclusivity, strong brand identity, and influence on the fashion industry, Versace has undeniably earned its place as a leading luxury fashion brand.
From its beginnings as a small Italian fashion house to its current status as an international luxury powerhouse, the Versace brand has remained a symbol of opulence, glamour, and high fashion. As the brand continues to evolve under the creative direction of Donatella Versace and the guidance of Capri Holdings, it is poised to remain a favorite of fashion lovers and celebrities alike for years to come.
Other suggested articles: