Italy has long been synonymous with luxury, quality, and style, and Italian knitwear brands have played a significant role in that stellar reputation. Known for their attention to detail, use of the highest quality materials, and a strong commitment to style and innovation, Italian luxury fashion brands have woven their magic into the hearts of people across the world. In this post, we'll delve deep into the world of Italian knitwear and explore some of the best knitwear labels and their offerings – from cashmere sweaters to stylish cardigans, and everything in between. By the time you're done reading, you'll no doubt want to incorporate some beautiful knitwear into your wardrobe!
The Art of Italian Knitwear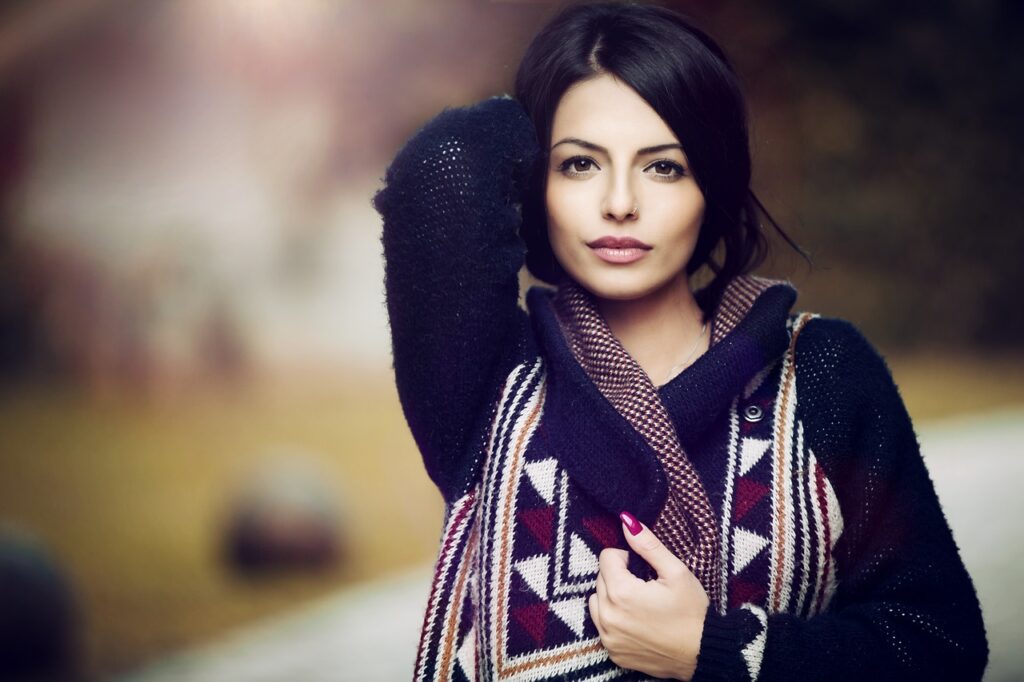 Undoubtedly, Italian knitwear brands are known for their unparalleled craftsmanship, which forms the backbone of their products. Every piece of clothing carries with it a sense of pride and heritage, as skilled artisans put their expert touch to each garment – from sweaters and cardigans to turtlenecks and dresses. With careful attention to detail and a keen eye for design, these craftsmen create beautiful knitwear that is both functional and fashionable. In fact, many fashionistas consider Italian knitwear an essential wardrobe staple for cold weather, as it not only keeps you warm but also adds an element of luxury and style to your ensemble.
Another factor that sets Italian knitwear brands apart is the quality of materials used. From the softest cashmere to the warmest wool, every fiber that goes into the making of these garments is meticulously chosen with a focus on providing the highest quality product possible. Additionally, many Italian brands have started using recycled materials in an effort to create more sustainable fashion, thereby striking a balance between luxury and environmental consciousness.
Of course, we cannot discuss Italian knitwear brands without mentioning the creativity and innovation that underlies these luxury labels. Italy's rich fashion history is filled with iconic designers like Gianni Versace, Alessandro Michele, and many others who have left their indelible mark on the world of fashion. Today's Italian knitwear labels are no different – constantly pushing the envelope, incorporating new materials, techniques, and styles to create contemporary and timeless pieces that are loved by people of all ages.
Top Italian Knitwear Brands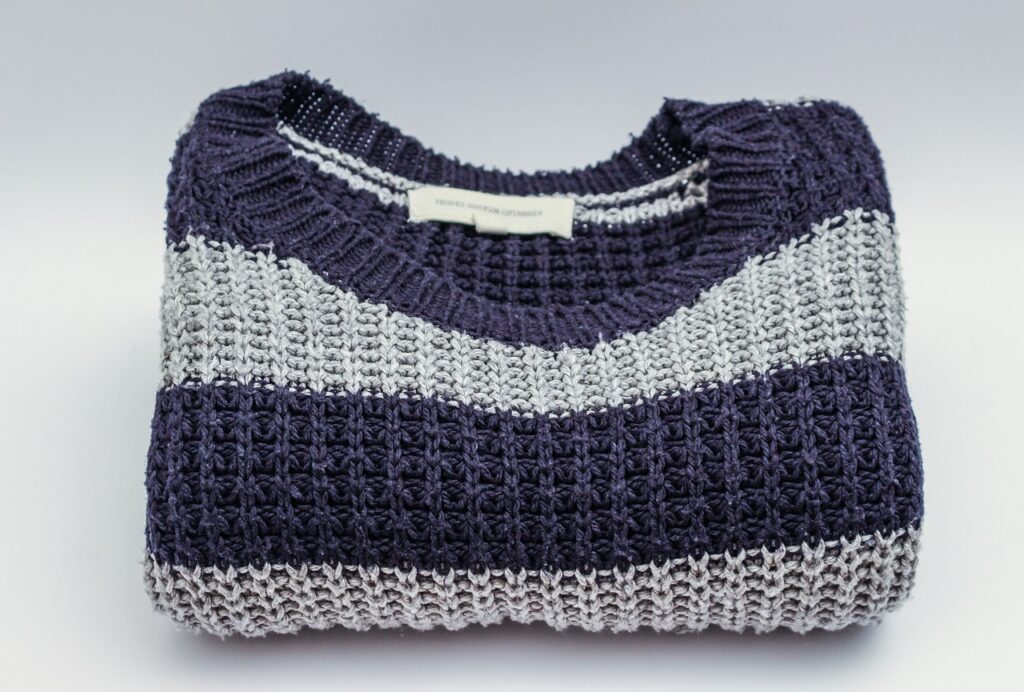 Now that you have an understanding of the craftsmanship and skill that go into Italian knitwear, let's discuss some of the most well-regarded and creatively innovative Italian knitwear brands:
1. Loro Piana
As a luxury house founded in 1924 by Pietro Loro Piana, this Italian brand has established itself as one of the most prestigious names in the world of luxury knitwear, accessories, and clothing. With a strong focus on the highest quality materials – including rare vicuna wool, cashmere, and Egyptian cotton – Loro Piana is widely recognized for their exquisitely crafted garments that exemplify sophisticated elegance. The company's cashmere sweaters, in particular, are sought-after staples among discerning customers who value quality and timeless style.
Loro Piana is also dedicated to ethical and sustainable practices, ensuring that their products are made in a responsible manner. Their commitment to these practices includes sourcing materials from suppliers that adhere to strict animal welfare and environmental standards. Additionally, the brand is also a part of the Textile Exchange, a global non-profit that focuses on sustainability and promoting best practices in the textile industry.
2. Missoni
Established in 1953, Missoni started as a small knitwear workshop in Italy and has since grown into an iconic Italian label known for its luxurious, colorful, and eclectic designs. Founded by husband and wife duo, Ottavio and Rosita Missoni, the brand rose to fame due to their unique and innovative knitwear collections that feature bold patterns and eye-catching textures. Today, Missoni's creative director, Angela Missoni, continues the family's legacy and weaves fashion magic into everything from knitwear to accessories and even homeware.
Over the years, Missoni has also undertaken a variety of collaborations and partnerships, showcasing their commitment to innovation and creativity. The brand's high-profile collaborations include Converse, Havaianas, and Adidas, to name a few. These partnerships serve as a testament to Missoni's influence and impact on global fashion.
3. Brunello Cucinelli
Brunello Cucinelli, the founder of this eponymous luxury label, began his foray into fashion with cashmere sweaters in the 1980s and has since expanded his offerings to showcase stylish and comfortable clothing for both men and women. Influenced by Italian style and attention to detail, Brunello Cucinelli's knitwear collections are characterized by their classic designs, top-quality materials, and impeccable craftsmanship. Made in Italy and often featuring an understated color palette, these garments adhere to the concept of "casual luxury" – making them a perfect addition to any wardrobe.
In addition to their stellar clothing and accessory offerings, Brunello Cucinelli is also known for its emphasis on philanthropy and the betterment of society. The company is dedicated to projects that aim to preserve Italy's cultural heritage, and a portion of its profits is routinely allocated to these initiatives. By doing so, they exemplify the true essence of luxury – both in style and substance.
4. Cruciani
Established in 1992 by designer Luca Caprai, Cruciani is an Italian brand specializing in luxury knitwear and jewelry that has since gained a cult following for its unique and whimsical designs. Known for their signature macramé lace bracelets, which gained worldwide popularity, Cruciani soon extended its product range to feature stylish knitwear, including sweaters, cardigans, and more. The brand is famous for its playful patterns, bright colors, and high-quality materials.
Cruciani's brand identity is characterized by its commitment to Made in Italy products, emphasizing its connection to Italy's rich cultural heritage and longstanding reputation for craftsmanship. With a focus on innovation and contemporary designs, Cruciani has carved a niche for itself in the world of Italian knitwear by offering chic and fashionable knits at an affordable price.
Up-and-coming Italian Knitwear Brands
While the established brands continue to dominate in the world of Italian knitwear, there are several emerging designers proving that they can compete with the best with their unique styles and sustainable approaches to fashion. Labels such as Max Mara, Stone Island, and Bottega Veneta are gaining recognition, sharing characteristics like the use of the highest quality materials, attention to detail, and commitment to craftsmanship.
These new labels are also focusing on ethical production and the use of recycled materials, making them appealing to the growing environmentally-conscious consumer base.
The Influence of Italian Knitwear on Global Fashion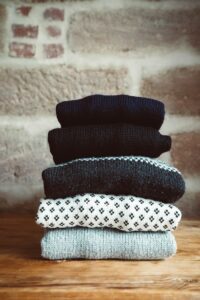 Italian knitwear brands have garnered international recognition, gracing the runways of fashion weeks around the world and being embraced by celebrities and style icons alike. They have become synonymous with luxury, quality, and elegance, attracting a global clientele who appreciates their commitment to craftsmanship and pushes the envelope through innovation and creativity.
Over the years, many celebrities have been spotted donning Italian knitwear, further solidifying its place in the fashion elite. From red carpet events to glamorous photo shoots, these stylish knit garments have been featured prominently by the who's who of Hollywood and beyond. By collaborating with influencers and celebrities, Italian knitwear brands are constantly expanding their reach and proving that their timeless and stylish garments are desirable wardrobe staples, even outside of Italy.
The Future of Italian Knitwear
As we look to the future of Italian knitwear, sustainability, and innovation, play a crucial role in the continued growth and success of these brands. Crafting garments with a focus on ethical and environmentally friendly practices, such as incorporating recycled materials and promoting responsible manufacturing, will not only keep Italian knitwear brands at the forefront of the fashion world but also ensure their longevity by meeting the demands of an increasingly eco-conscious clientele.
Moreover , the ever-evolving world of fashion requires constant innovation and creativity to stay relevant and vibrant. Italian knitwear brands are well-positioned to meet this challenge by continually pushing the boundaries of design, embracing new techniques, and finding inspiration in diverse aspects of art and culture. As they continue to evolve, you can expect to see a heightened focus on versatility, incorporating the latest in fabric technology, and a true melding of fashion with functionality.
Lastly, expanding the global market presence of Italian knitwear brands will be crucial for their ongoing success. Through e-commerce, strategic partnerships, and global outreach, these luxury labels will bring the magic of Italian knitwear to even more people worldwide, thereby cementing their status as leaders in the luxury fashion industry.
Final Thoughts
There is something truly special about Italian knitwear brands – the marriage of luxury, craftsmanship, and innovation makes them stand out in a marketplace teeming with options. Beautifully crafted garments, made with the highest quality materials, and designed to stay stylish and warm, make Italian knitwear an essential wardrobe staple for many fashion enthusiasts.
If you haven't already, it's high time that you discover the enchanting world of Italian knitwear for yourself, whether it's classic luxury brands like Loro Piana or Brunello Cucinelli, or lesser-known, yet innovative designers that are making waves in the fashion scene. These timeless and essential pieces will not only elevate your style but also provide you with warmth and comfort as you brave cold weather outfits.
Experience first-hand the impeccable craftsmanship, style, and luxury that Italian knitwear brands have to offer, and add some of their stunning pieces to your wardrobe. Once you've experienced Italian knitwear, you'll never look back – it truly is the epitome of fashion, luxury, and style.
Other suggested articles:
Can You Wear Corduroy in the Summer?