In the world of luxury fashion, few names stand out as much as Balenciaga and Gucci. These two iconic brands have captured the hearts of fashion enthusiasts around the globe, with their innovative designs and rich history. In this blog post, we will dive deep into the world of Balenciaga vs Gucci, comparing their histories, styles, target audiences, and more. Whether you're a die-hard fan of one or the other, or simply curious about these two titans of the fashion world, this comprehensive comparison will help you understand what sets them apart and decide which brand aligns more with your personal style and preferences.
History and Background
Balenciaga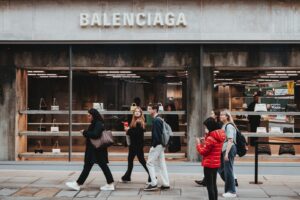 Founded in 1917 by the legendary Spanish designer Cristóbal Balenciaga, the Balenciaga fashion house quickly became synonymous with haute couture. Balenciaga's early training in tailoring and his keen eye for detail set the stage for the brand's rise to prominence. The first fashion house Balenciaga opened was in San Sebastian, Spain, but the Spanish Civil War forced him to move to Paris, where he opened his eponymous fashion house on Avenue George V in 1937.
Over the years, Balenciaga became known for his innovative designs, including the sack dress, baby doll dress, cocoon coat, and balloon skirt. His creations were often praised for their artistic integrity and ability to accentuate women's bodies. Celebrity clients, such as fashion icon Gloria Guinness and Mona von Bismarck, helped cement Balenciaga's reputation as an exclusive couturier. The Balenciaga house closed in 1968 but was later revived under new creative directors, including Michel Goma, Nicolas Ghesquière, Alexander Wang, and current creative director Demna Gvasalia.
Gucci
Guccio Gucci founded the Gucci brand in 1921 in Florence, Italy. Initially specializing in leather goods, the brand soon expanded into clothing, accessories, and other luxury items. Gucci's signature double G logo and iconic green-red-green stripe became synonymous with high fashion and status. Over the decades, the brand has seen several creative directors, including Tom Ford, Frida Giannini, and currently Alessandro Michele. Gucci is now part of the Kering Group, which also owns other luxury fashion houses such as Saint Laurent and Alexander McQueen.
Brand Aesthetics and Style
Balenciaga
The Balenciaga aesthetic has evolved significantly over the years, but the brand's core emphasis on innovative designs and impeccable craftsmanship has remained constant. Cristóbal Balenciaga's early creations, such as the sack dress and baby doll dress, were groundbreaking in the post-war era, offering a fresh take on women's fashion. Later creative directors, such as Nicolas Ghesquière and Demna Gvasalia, have continued to push the envelope with futuristic designs and eclectic streetwear-inspired collections.
Gucci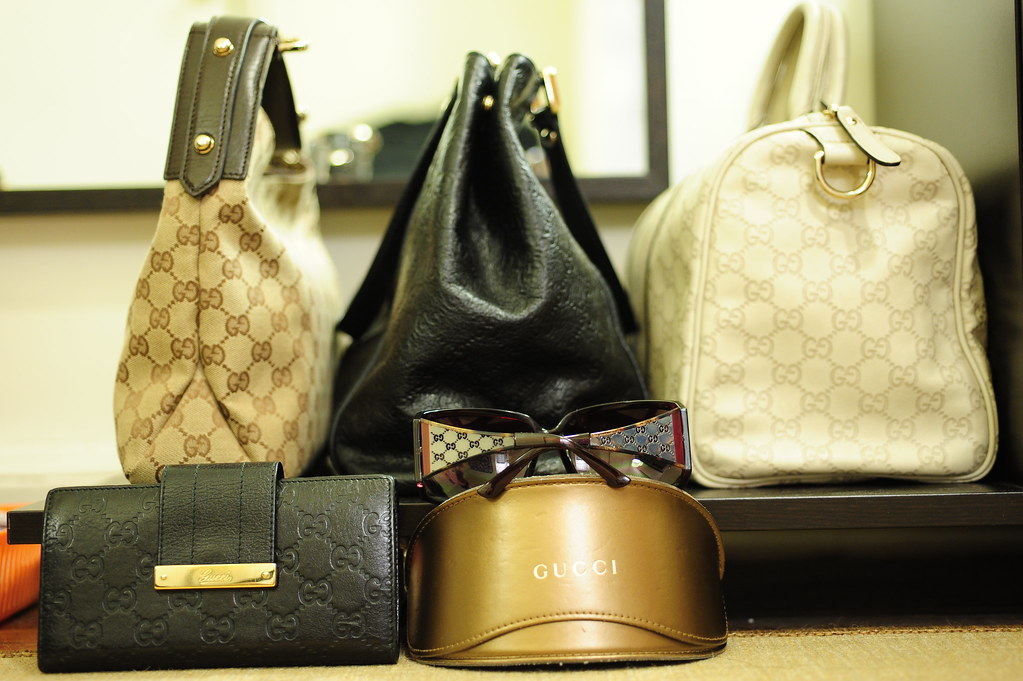 Gucci's style is heavily influenced by Italian craftsmanship and attention to detail. The brand's aesthetic has gone through various transformations over the years, from the elegant and sophisticated designs of the 1950s and 1960s to the bold and provocative styles of the Tom Ford era in the 1990s. Current creative director Alessandro Michele has brought a fresh, eclectic, and romantic vibe to Gucci, incorporating vintage-inspired elements, bold patterns, and whimsical touches into the brand's designs.
Target Audience and Brand Positioning
Balenciaga
Balenciaga's target audience is fashion-forward individuals who appreciate innovative designs and high-quality craftsmanship. The brand is positioned at the very top of the luxury fashion market, with a strong focus on exclusivity and artistic expression. Balenciaga has collaborated with various celebrities and influencers, such as Rihanna and Kanye West, further reinforcing its status as a leading fashion house.
Gucci
Gucci's target audience is diverse, ranging from young, trendy individuals to mature, sophisticated consumers who appreciate timeless luxury. The brand is positioned as a global luxury fashion house, offering a wide range of products, including clothing, accessories, and fragrances. Gucci's collaborations with celebrities like Harry Styles and Lady Gaga have helped maintain the brand's relevance and appeal to a wide audience.
Price Range and Product Offerings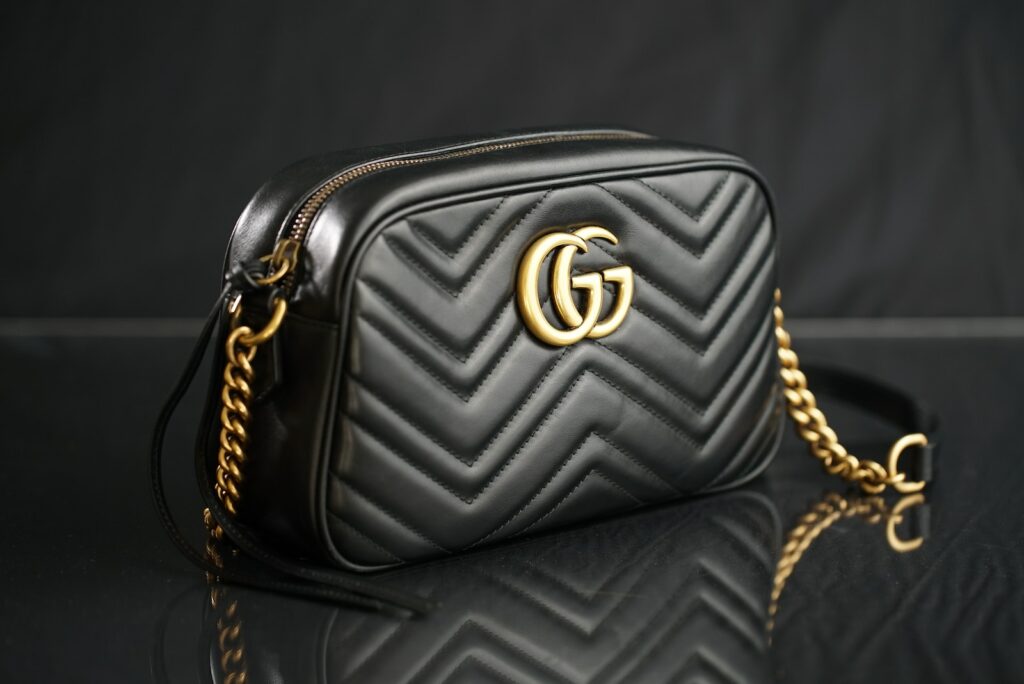 Balenciaga
Balenciaga's price range is in line with other luxury fashion houses, with items such as t-shirts and accessories starting at a few hundred dollars and runway pieces reaching into the thousands. The brand offers a wide range of products, including clothing, footwear, accessories, and fragrances. Balenciaga has also released limited-edition items and collaborations, such as the highly coveted Balenciaga x Crocs collaboration.
Gucci
Gucci's price range is also on par with other luxury fashion brands, with items like wallets and belts starting at a few hundred dollars and couture pieces reaching well into the thousands. The brand's product offerings include clothing, accessories, footwear, fragrances, and home décor. Gucci has also released limited-edition items and collaborated with various artists and designers, such as the recent Gucci x Balenciaga "hacking" project.
Sustainability and Ethical Practices
Balenciaga
In recent years, Balenciaga has made strides in incorporating sustainability and ethical practices into its business model. The brand has committed to reducing its environmental impact, using more sustainable materials, and implementing responsible manufacturing processes. Balenciaga has also partnered with various charitable organizations, such as the World Food Programme, to give back to communities in need.
Gucci
Gucci has also taken steps to prioritize sustainability and ethical practices, with initiatives such as the Gucci Equilibrium program aimed at reducing the brand's environmental impact and promoting social responsibility. The brand has committed to using more sustainable materials, reducing waste, and ensuring fair working conditions for its employees. Additionally, Gucci has partnered with various charitable organizations and launched initiatives, such as the Gucci Changemakers program, to support underrepresented communities and promote diversity and inclusion.
Brand Reputation and Customer Experience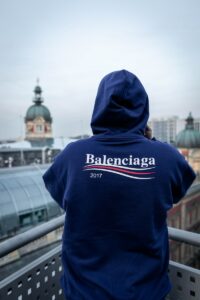 Balenciaga
Balenciaga enjoys a strong reputation in the luxury fashion industry for its innovative designs, artistic integrity, and commitment to craftsmanship. The brand's customer experience is focused on providing a luxurious and exclusive shopping experience, both in-store and online. Reviews from customers often highlight the brand's unique designs and high-quality products.
Gucci
Gucci's reputation in the fashion world is built on its long-standing history, iconic designs, and commitment to Italian craftsmanship. The brand's customer experience is centered around providing a luxurious and personalized shopping experience, whether in-store or online. Customer reviews often praise Gucci's timeless designs, attention to detail, and exceptional customer service.
Final Thoughts: Balenciaga vs Gucci
In the battle of Balenciaga vs Gucci, it's clear that both fashion houses have a lot to offer. Balenciaga's emphasis on innovative designs and artistic expression may resonate with those who appreciate a more avant-garde approach to fashion. In contrast, Gucci's diverse product offerings and commitment to Italian craftsmanship may appeal to those looking for a more classic and timeless luxury experience.
Ultimately, the decision between Balenciaga and Gucci comes down to personal preferences and priorities. Both brands have a rich history, strong reputations, and iconic designs that have left a lasting impact on the fashion world. By exploring the unique qualities of each brand, you can make an informed decision about which one aligns best with your personal style and values.
Other suggested articles:
Is Vera Wang a Designer Brand?