You might be wondering is Guess a designer brand? Today, we will walk you through Guess the designer brand and its history.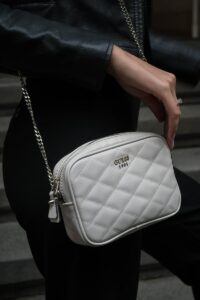 Guess History
Guess is an iconic fashion label that has been around since 1981, founded by brothers Paul and Maurice Marciano. This multinational lifestyle luxury brand was born in Los Angeles and made its mark with their signature denim jeans adorned with vintage-inspired prints and washed effects. Since then, Guess factory has expanded to include apparel, accessories and footwear for both men and women.
Today, Guess is known as a global fashion industry leader that continues to push the boundaries of style and design innovation. The brand has also gained a loyal following due to its commitment to quality craftsmanship and timeless pieces that are perfect for any season. Just like any other luxury brands, Guess widely available at major retailersand department stores.
Guess's Designs
Unlike other luxury fashion brands that is only known for a specific item, Guess is a designer brand that has always been known for its unique style, incorporating classic silhouettes with modern elements. Their collections are fun, flirty yet sophisticated and range from casual everyday wear to evening attire. The brand Guess also puts a strong emphasis on the details such as embroidery, edgy hardware and special washes.
Guess has always been a fan favorite amongst celebrities, models and fashionistas alike. From the iconic denim jackets to the statement-making dresses, Guess is a brand that never fails to impress with its daring yet sophisticated designs.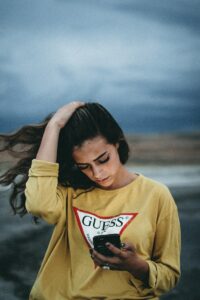 Is Guess Worth The Money?
Yes, Guess a luxury brand is definitely worth the money. They offer quality pieces that will last for many seasons to come and also provide a range of prices so you can find something within your budget.
The brand has also gained a loyal following due to their commitment to stylish designs and high-quality craftsmanship. From guess shoes, Guess bags, Guess watches, there are a lot of Guess products for everyone!
So, Is Guess a Designer Brand?
The answer is yes! Guess is definitely a designer brand that has established itself both in the fashion world and in the hearts of many. The brand continues to create timeless pieces with modern details that are sure to make you stand out from the crowd. So if you're looking for quality craftsmanship and statement-making designs, then Guess is definitely a great choice.
With its strong commitment to quality and innovation, Guess has become one of the leading designer brands in the world. Make sure to check out Guess's latest collections for must-have pieces that will elevate any wardrobe!
What Does the Guess Logo Mean?
The Guess logo is a simple G-shaped symbol that was created by Georges Marciano in 1981. The logo has become a recognized symbol for the brand and stands for their commitment to timeless fashion with a modern edge.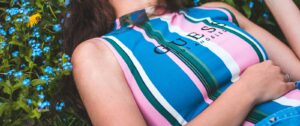 How To Take Care Of My Guess?
Taking care of your Guess items will ensure that they last for many seasons to come. To keep your Guess pieces looking their best, we recommend machine washing them inside out in cold water and tumble drying on low. Always read the care label as some garments may require special cleaning instructions.
Finally, Store your Guess items away from direct sunlight and heat as this can fade its colors and damage the fabric. With proper care, your Guess items will stay looking just as good as when you first bought them!
In conclusion, Is Guess a Designer Brand?
Yes indeed! Guess is a designer brand that has gained recognition for its quality craftsmanship, timeless designs and commitment to innovation. So if you're looking for stylish pieces that will last you a lifetime, then Guess is definitely the brand to go with!
From their iconic denim jackets to their statement-making dresses, Guess has something for everyone and every season. So make sure to check out their latest collections and witness firsthand the magic of Guess. For sure you will start wearing guess in no time!
Other interesting brands worth checking…