Are you wondering is Coach a luxury brand? Today, we will go through the history of Coach and the current position in the luxury market.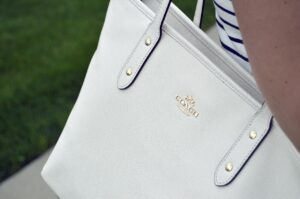 Coach History
Coach started back in 1941 when six leather artisans decided to combine their skills and expertise to create beautiful, wearable leather products. Throughout the years, Coach has evolved and expanded its product range to include more than just coach bags and small leather goods. The brand now offers a full range of lifestyle items, including clothing, shoes, and accessories.
Today, just like Louis Vuitton bags, Coach is still one of the most recognizable names in luxury fashion. The brand has a strong presence in major department stores around the world, as well as its own stores and outlets. It also has a strong online following with dedicated fans across all social media platforms.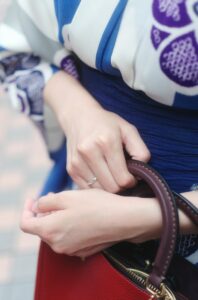 The Current Position of Coach in the Luxury Market
Coach is seen as a luxury brand by many fashion enthusiasts. The brand offers high-end products with quality craftsmanship and modern designs. Many consumers prefer to buy Coach because of its reputation for affordability, which makes it more accessible than some other luxury brands.
So, Is Coach a Luxury Brand?
The answer is yes. Coach has been in the high-end fashion industry since 1941, so it can be considered a luxury brand. With its stylish and timeless designs, Coach is one of the most sought after brands in the world. The company's products are known for their quality craftsmanship and beautiful materials, offering both classic and modern looks that are sure to please any fashion fan. With its strong presence in major department stores, as well as its own stores and outlets, Coach has become a leader in the luxury market.
What Makes a Luxury Designer Brand?
Designer and luxury brands tend to differ from high-street products in a few key ways. High-end brands like coach handbags usually have higher quality materials and craftsmanship, as well as modern designs that are made to last. Luxury brands also tend to be more expensive than mid range luxury brand, due to their quality and the impressive branding associated with them.
Is Coach Worth Buying?
Overall, Coach brand is a great choice for luxury fashion and accessories. Its products including their coach bag, coach purses are stylish and timeless, making them perfect for both everyday wear and special occasions. The brand's quality craftsmanship ensures that its items will last you a long time, while its affordable prices make it an accessible option for those on a budget. Whether you're looking for a statement piece or an everyday item, Coach has something for everyone.
How To Take Care Of My Coach?
Taking care of your Coach products is essential if you want them to last a long time. To ensure that your items are in pristine condition, make sure to follow these simple steps:
• Clean regularly – use a soft cloth and mild soap to wipe down leather or canvas bags.
• Protect from sun damage – keep away from direct sunlight whenever possible.
• Store properly – hang or store items in a cool, dry place when not in use.
• Waterproofing – apply waterproofing spray to leather items before exposure to rain or snow.
• Repair any damage immediately – if you notice any scratches, tears, or cracks on the material, take it to a professional repair shop for proper care.
• Choose appropriate cleaning products – use a mild soap and soft cloth on leather items, while canvas items can be spot-cleaned with warm water and detergent.
• Don't overstuff your bag– avoid overstuffing your bags to prevent them from stretching out or becoming misshapen.
• Use a fabric freshener – spray a fabric freshener on canvas items to keep them looking fresh and new.
Following these simple tips will help ensure that your Coach products look as good as new for years to come. With proper care and maintenance, you can enjoy your luxury pieces for many years to come.
Is Coach a Luxury Brand Bottom Line
Ultimately, the answer to "is coach a luxury brand?" is yes. The company has been in the luxury fashion industry since 1941 and continues to be one of the most recognizable names in the market. With its stylish designs, quality craftsmanship, and affordable prices, Coach is a great choice for anyone looking to add a touch of luxury to their wardrobe.
More interesting brands for you…