Using beard oil on hair is a new trend that a lot of people are talking about. Some people say it works wonders for your hair, while others claim that it just makes your hair greasy. So, what's the truth? Can you use beard oil on hair?
What is beard oil and what does it do?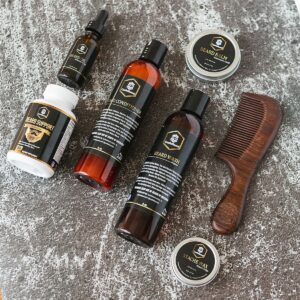 Beard oil is a product designed to help soothe and moisturize facial hair. It often contains natural ingredients like jojoba oil, argan oil, and essential oils that nourish the skin underneath your beard. It not only helps soften your whiskers but also prevents split ends, which can occur due to dryness or over-styling.
Can you use beard oil on hair?
Yes, you can use beard oil on your hair. It has the same moisturizing and nourishing properties that make it great for facial hair, which makes it a great alternative to conventional hair care products. The natural ingredients in the oil can help hydrate and condition your hair, leaving it smooth and healthy-looking. It also helps keep your hair in place and can reduce frizz.
Many beard and hair oils have common qualities, such as containing carrier oils like argan, jojoba, or coconut oil to moisturize. These base oils also help transport essential oils into the hair follicle, including scents like cedar wood, eucalyptus, or pine.
Beard oil and hair oil have some differences, however. Hair oils tend to have a lighter consistency than beard oils, which can be thicker and heavier. So, it's important to consider the type of product you are using before applying it to your hair.
How to use beard oil on hair?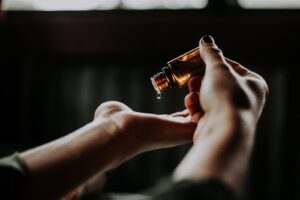 Using beard oil on your hair is not much different from using it on your facial hair. Apply beard oil to your hands, then rub it into your hair in the same way you would with a regular conditioner or styling product. You can also use a small amount to style and keep fly-aways at bay.
What are the benefits of using beard oil on hair?
Using beard oil on your hair can help soften, nourish, and strengthen it. It also adds shine and helps protect your hair from environmental damage. Additionally, it can help tame flyaways and frizz while controlling split ends.
What are the risks of using beard oil on hair?
Using too much beard oil on your hair can make it greasy or heavy. It's best to start with a few drops and add more if needed. Additionally, some people may be allergic to certain ingredients in the oil, so it's best to do a patch test on a small area of your skin before using it on your hair.
What are the alternatives to beard oil for hair care?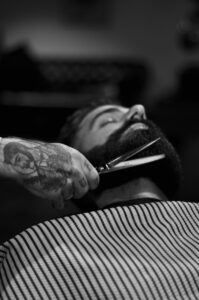 There are many other products that can be used for hair care, such as shampoos, conditioners, and masks. Many of these products contain natural ingredients that can provide the same nourishing and conditioning benefits as beard oil.
How to make your own homemade beard oil?
Making your own homemade beard oil is easy and cost-effective. All you need are some carrier oils like jojoba or argan, essential oils like lavender or rosemary, and a few drops of vitamin E oil. Mix the ingredients together and store them in an airtight container, such as a glass jar or bottle.
Tips for using beard oil on hair
When using beard oil on your hair, it's important to start with a small amount and then increase the amount if needed. Also, be sure to apply it evenly throughout your hair and focus more on the tips. Additionally, you may want to use a comb or brush to spread the oil, as this will help ensure an even application.
How to take care of your beard hair
Hair growth and maintenance are important for anyone who has facial hair. To keep your beard looking healthy and neat, you should make sure to wash it regularly with a mild shampoo and conditioner, as well as apply oil or balm after showering. Additionally, trim your beard frequently and use a moisturizing product to prevent dryness.
Conclusion: Can you use beard oil on hair?
In conclusion, beard oil is an effective product for nourishing and moisturizing your facial hair as well as your hair. It can help soften, strengthen, and protect both from environmental damage. When using it on your hair, use a small amount and distribute it evenly throughout the strands. Additionally, be sure to take good care of your hair by shampooing and conditioning it regularly, avoiding over-styling, and protecting it from sunlight and heat. By following these tips, you can keep your hair healthy and looking great!