Do you have a beard? If so, you know that it needs to be brushed on a regular basis if you want it to look its best. In this blog post, we will teach you how to brush a beard properly. It is important to use the right techniques, or you could damage your beard hair!
How to Brush a Beard?
1. Start by wetting your beard with warm water. This will make it easier to brush and help prevent the breakage of the hair.
2. Use a quality beard brush or comb that is designed specifically for beards. Brushing with a generic hairbrush can cause damage and split ends, so it's best to invest in a beard brush or comb that is made specifically for beards.
3. Begin by beard brushing from the bottom up, starting against your skin and working your way up towards your chin. Use gentle strokes to avoid tugging on the hair. If you encounter any knots or tangles, gently use your fingers to work them out rather than pulling at the hair with the brush.
4. Once you've brushed from the bottom up, move on to brushing your beard sideways, starting at one ear and working your way over to the other side. Use light strokes as you slowly work your way through the entire length of your beard.
5. When you are done combing or brushing your beard, finish by running beard combs or brush through it one last time. This will help evenly distribute the oils in your beard, which will keep it soft and healthy-looking.
6. To maximize the health of your beard and keep it looking great, use a beard oil, natural oils or conditioning beard balm on a daily basis. These products can help keep your beard moisturized, healthy, and soft.
Whether you're sporting shorter beard hairs or have let your facial hair run wild and free, knowing how to brush a beard properly is essential if you want it to look great. By following these simple steps on how to brush a beard, you can maintain a healthy, well-groomed beard that looks great.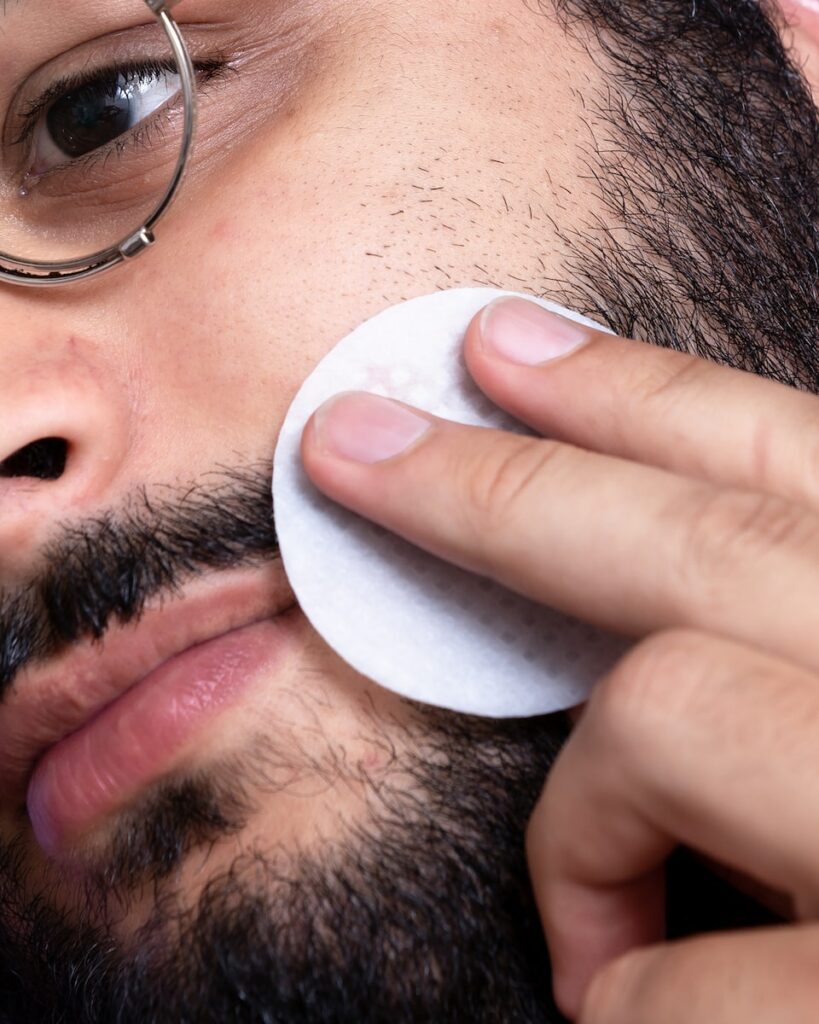 Is Brushing Good for Your Beard?
There is no one-size-fits-all answer to this question, as there are pros and cons to brushing your beard. On the one hand, regular brushing can help remove dirt and dead skin cells from your patchy beard, which can improve its overall health and appearance. However, it's important to use gentle strokes when brushing so that you don't tug on the hair and cause breakage. Additionally, using a beard brush or comb that is designed specifically for beards can minimize damage to the hair follicles and help keep your beard looking healthy. Ultimately, whether or not you decide to brush your beard depends on your personal preference and how much time you want to spend on grooming. But with the right tools and techniques, regular brushing can do wonders for your beard!
What Direction Should I Comb My Beard?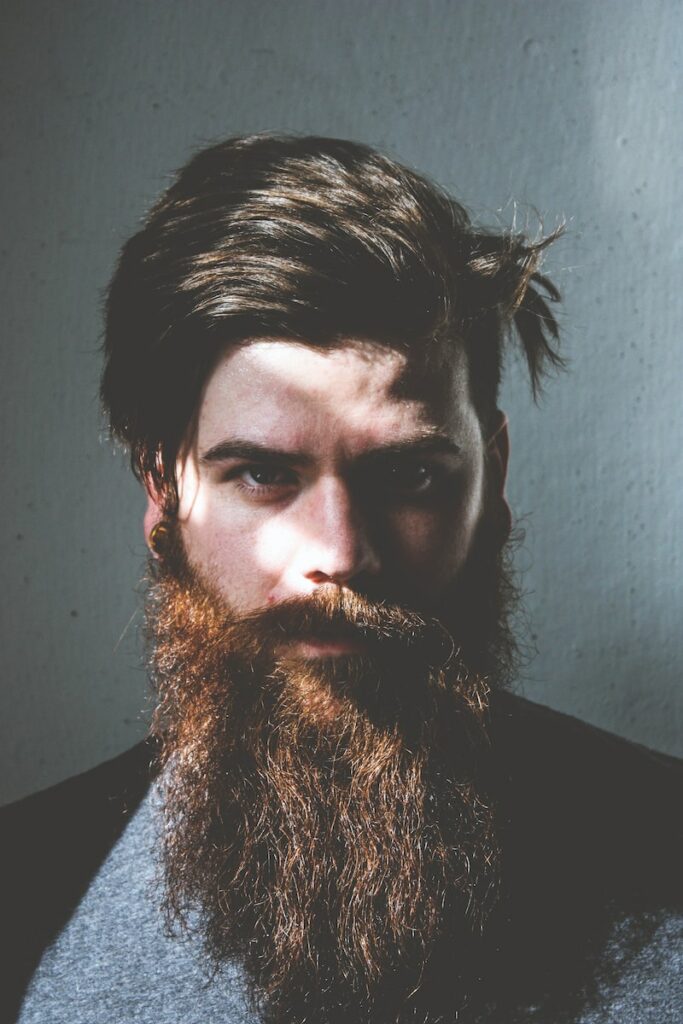 If you want to give your beard some added fullness, start by combing it from under your chin upwards with the tines facing up. This will help to separate out the individual hairs and add volume near the bottom of your beard.
To give your mustache a professional look, you should first comb the hairs down, then slightly back to imitate their natural growth direction. If you want a neater appearance, use wax to help keep it in place by combing it to the side. For shorter styles of mustaches, no extra combing is necessary
If you're wondering whether you should comb your beard upwards or downwards, use this rule of thumb: always go upwards below the chin and then downwards above the chin.
How to Brush a Beard? Should You Comb Your Beard Wet or Dry?
While you can technically comb your beard when it's wet, experts say that it's much better to do so when it's dry or after applying some oil. When hair is wet, it's more susceptible to breakage as you try to clear knots and tangles.
It's best not to use a fine-toothed beard comb on a wet beard as it creates tension that can damage the hair. Rather, wait until your facial hair is dry or oiled before combing it out.
Long Hair Accessories for Men
Is Bulova a Luxury Brand?
How to Loosen Tight Shoes at Home
What is the average hat size for a man?