Do you ever wonder how to wear a hat with a bun without sacrificing style or comfort? Long hair can sometimes be a challenge, especially when it comes to finding the perfect hat. The fear of hat hair or finding a hat that can accommodate a bun may make you want to give up and just let your hair hang loose. But fear not! This comprehensive style guide will show you how to pair various hat styles with different bun types, ensuring you look fabulous and feel comfortable no matter the occasion.
Different Bun Styles and How to Create Them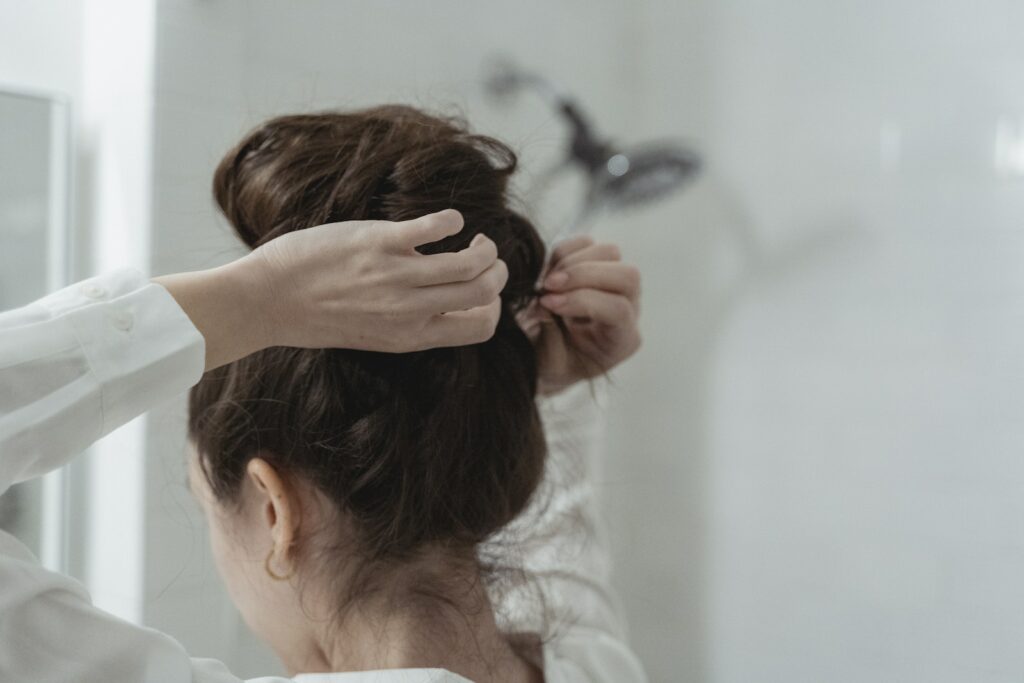 First, let's explore some popular bun styles and how to create them. No matter your hair length, from medium to long locks, these buns will help keep your luscious locks looking stylish and manageable.
A. Low Bun
1. How to create a low bun: Start with a loose ponytail at the nape of your neck. Twist your hair and wrap it around the base of the ponytail, securing it with a hair tie or bobby pins.
2. Tips and tricks for a perfect low bun: For a more laid-back look, pull a few strands of hair out to frame your face. Use dry shampoo to add texture and grip to your hair, making it easier to style.
B. High Bun
1. How to create a high bun: Gather your hair at the top of your head and secure it with a hair tie. Twist your hair and wrap it around the base of the ponytail, securing it with bobby pins or a hair tie.
2. Tips and tricks for a perfect high bun: For a sleeker look, comb your hair smoothly before putting it up. For a more casual outfit, let some hair hang loose around your ears and neck.
C. Messy Bun
1. How to create a messy bun: Gather your hair into a loose ponytail at the top of your head. Twist and pull sections of hair around the base, securing them with bobby pins in a haphazard manner.
2. Tips and tricks for a perfect messy bun: Use a texturizing spray or dry shampoo to add volume and texture to your hair before styling. Don't worry about making it perfect – the messier, the better!
D. Braided Bun
1. How to create a braided bun: Braid your hair into a single or multiple braids. Wrap the braid(s) around the base of your hair, securing it with bobby pins.
2. Tips and tricks for a perfect braided bun: For a more intricate look, try a fishtail braid or a combination of different braid types.
Choosing the Right Hat for Your Bun
Now that you have your bun sorted, it's time to find the perfect match in a hat. When choosing a hat, consider factors like hat size and fit, material and breathability, and style and design. Here are some of the best hats for each bun type:
A. Best hats for low buns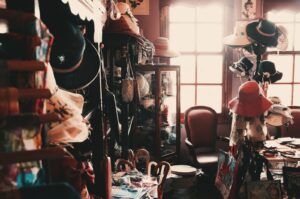 1. Wide-brimmed hats: These classic hats offer sun protection and create an elegant look. The low bun will sit comfortably beneath the hat, ensuring a great fit.
2. Fedora: This versatile hat adds a touch of sophistication to any outfit. Pair it with a low bun for a polished look.
3. Cloche: Channel your inner flapper with this vintage-inspired style. The cloche hat will complement a low bun and frame your face beautifully.
B. Best hats for high buns
1. Beanie: The ultimate casual hat, a beanie is perfect for high buns. Choose a slouchy beanie for a more laid-back vibe, or a fitted one for a sleeker look.
2. Beret: This French classic adds a touch of chic to any outfit. Wear it slightly tilted to accommodate your high bun.
3. Trucker hat: For a casual and sporty look, pair your high bun with a trucker hat. The adjustable snapback closure will ensure a comfortable fit.
C. Best hats for messy buns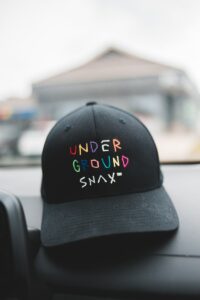 1. Baseball cap: A classic baseball cap is the perfect partner for a messy bun. Look for caps with an opening at the back to let your bun peek through.
2. Visor: Keep the sun out of your eyes while letting your messy bun breathe with a visor. This sporty style is great for outdoor activities.
3. Slouchy beanie: For a cozy yet stylish look, pair your messy bun with a slouchy beanie. The loose fit will accommodate your bun while keeping you warm.
D. Best hats for braided buns
1. Newsboy cap: This retro style is perfect for braided buns. The newsboy cap adds a touch of vintage charm to any outfit.
2. Bucket hat: Channel the '90s with a bucket hat and braided bun combo. This laid-back style is perfect for casual days.
3. Panama hat: For a sophisticated and stylish look, pair your braided bun with a Panama hat. The wide brim offers sun protection while the classic design complements your hairstyle.
Tips for Wearing a Hat with a Bun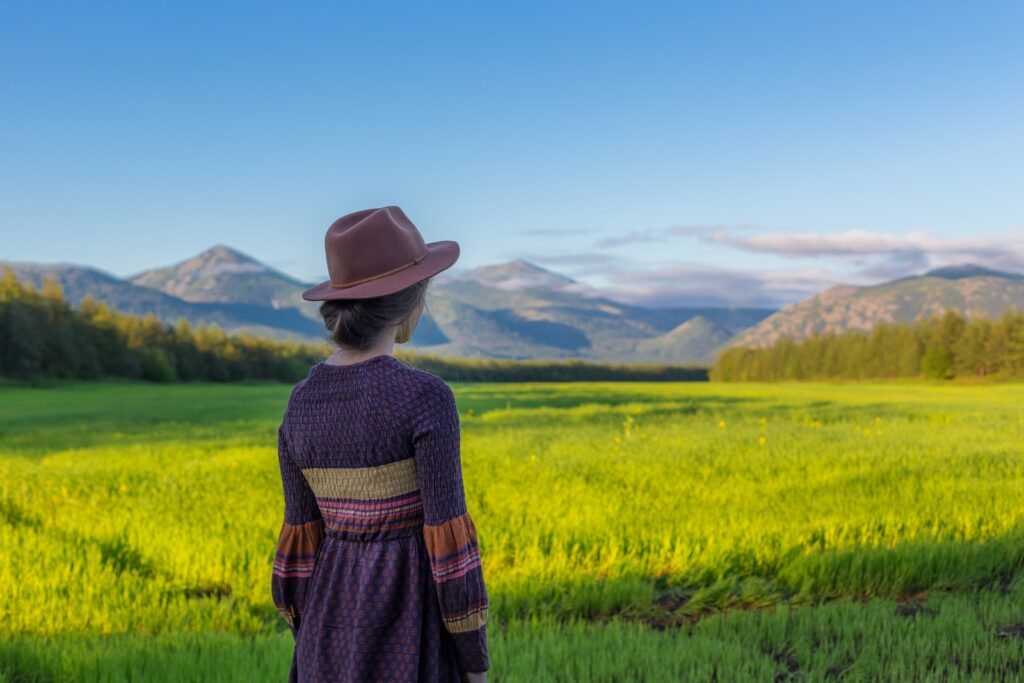 1. Ensuring a comfortable fit: Make sure your hat is the right size and shape for your bun. Try on different styles to see which suits you best.
2. Making adjustments for different sizes and shapes of hats: Some hats may require slight adjustments to accommodate your bun. For example, you might need to wear a beanie slightly higher on your head or angle a beret to make room for your bun.
3. Pairing your hat and bun with the right outfit: Consider the occasion and your overall style when choosing a hat and bun combination. A wide-brimmed hat and low bun might be perfect for a garden party, while a baseball cap and messy bun are great for a casual day out.
4. Keeping your hat and bun looking fresh throughout the day: Use bobby pins and hair ties to secure your bun, and consider using a hat with an adjustable closure to ensure a comfortable fit as your hair settles throughout the day.
Inspiration and Ideas for Hat and Bun Combinations
1. Celebrity inspiration: Look to your favorite celebrities for ideas on how to wear a hat with a bun. From runway styles to everyday looks, there's plenty of inspiration to be found.
2. Seasonal trends and styles: Stay on-trend by incorporating seasonal hat styles into your look. Wide-brimmed hats are perfect for summer, while beanies and berets will keep you cozy in winter.
3. Creative and unique ways to wear a hat with a bun: Don't be afraid to experiment with new ideas, like wearing a ball cap with a side braid or a beanie with a fishtail braid. The possibilities are endless!
Final Thoughts
Learning how to wear a hat with a bun is not only practical but also stylish. With the tips and tricks shared in this guide, you'll be able to rock a variety of hat styles and bun types with confidence. So, the next time you're having a bad hair day or simply want to protect your locks from the elements, reach for your favorite hat and bun combination. Don't forget to share your own hat and bun combos on social media or in the comments section – we'd love to see your unique takes on this timeless trend!