If you're wondering, 'Is Fendi a designer brand?' The simple answer is: Yes. Delving into its history, the iconic creations, and world-recognized symbols, you will understand what makes Fendi a global power and luxury brand in the fashion industry.
Recognizing a Designer Brand
To spell it out, a designer brand is characterized by exclusivity, high-quality materials, high cost, and unique savoir-faire. Typically, they are created by renowned fashion designers and offer an array of accessories, ready-to-wear, handbags, shoes, jewelry, and home furnishings. And Fendi remarkably meets all these criteria.
About Fendi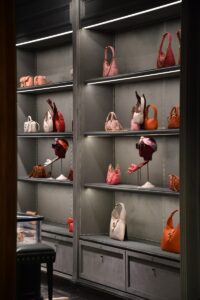 Founded in Rome in 1925 as a small fur and leather shop by Adele and Edoardo Fendi, Fendi has grown into an iconic Italian brand. The luxury label started from humble beginnings but quickly gained recognition for its excellent craftsmanship and the use of the finest materials, particularly in fur and leather goods.
Is Fendi a Designer Brand? Signature Features of Fendi
This family business has grown beyond a fur workshop and a leather shop. It is now synonymous with quality, style, and luxury. The 6/1 rule is apparent in the brand's double F logo that the Fendi family represents: founded by a couple and their five daughters. The double F stands for Fendi Fun or Fun Furs.
One of the cornerstone creations of the brand is the Fendi Baguette bag, loved by fashionistas worldwide since its debut in the late 1990s. Coined the 'it-bag' after featuring on the arm of Sarah Jessica Parker in the popular television series Sex and the City, the Fendi Baguette bag epitomizes Fendi's meticulous attention to detail, unique designs, and the seamless blend of style and functionality – the soul of Italian craftsmanship.
Designer Credentials of Fendi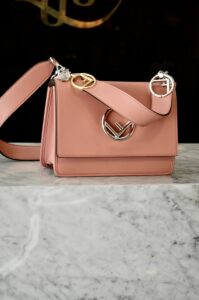 Every aspect of the Fendi brand aligns perfectly with the prerequisites of a designer brand. Its artistic directors and designers like Karl Lagerfeld, Silvia Venturini Fendi, Delfina Delettrez Fendi, and Kim Jones have pushed fashion boundaries and shattered conventional norms to create exceptional designer goods.
Karl Lagerfeld joined the fashion house in 1965 as the creative director for fur and women's ready-to-wear, and he introduced the double F logo. His work was instrumental in transforming Fendi from a regional furrier into a global fashion powerhouse.
Industry Experts' Take on Fendi
The industry's influential figures and reviews have always highlighted Fendi as a staple luxury brand. Many purveyors of fine fashion revere Fendi for its ability to weave modern chic elements with classic Italian craftsmanship.
Silvia Venturini Fendi, the granddaughter of the founders, joined the Fendi label in the early 90s. She was the mastermind behind Fendi's most iconic bag to date – the Fendi Baguette bag and has been central in upholding Fendi's designer status.
The Palazzo Della Civiltà Italiana became Fendi's global headquarters in 2015, another strike underlining Fendi's status as a luxury brand. The brands like Chanel, Gucci, Prada, and others share this elite status, all of which are recognized globally for their perfect blend of style, luxurious finishes, and superior quality.
Public Perception of Fendi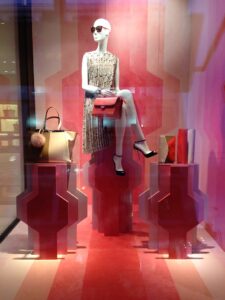 Public Perception of Fendi has remained consistent over the years – it is the benchmark of Italian luxury – which reflects its flawless synthesis of tradition, innovation, modernity, and timelessness. Acquiring an item from Fendi is not just about owning a piece of clothing, accessory, or handbag; it's about getting an artwork meticulously crafted with the finest of materials.
The brand's stable popularity and esteem came into view when Fendi staged a couture show atop the Trevi Fountain in Rome during its 90th-anniversary celebration. Rome, home to Fendi, is one of the fashion capitals, further certifying the brand's high-end status.
Summary
After examining the brand's rich history, distinctive offerings, and reputation in the fashion industry, our verdict on 'Is Fendi a designer brand?' is a resounding Yes. Their cutting-edge designs, consistent innovation, unrivaled craftsmanship, and sustainable luxury practices set Fendi apart.
The brand's evolution, nurtured by creative and artistic directors, its commitment to craftsmanship, high quality materials, and exclusive designs account for their global recognition. Today, Fendi stands as a successful Italian fashion house and luxury brand of LVMH – Moët Hennessy Louis Vuitton, the world's leading luxury products group, which acquired it in a strategic move in 2001.
Fendi recognizes its identity as a game-changer in the fashion world and its legacy as a leader in the evolving world of luxury. Fendi's ability to reinvent itself, by pioneering new techniques, and merging innovation with tradition, is perhaps its supreme testament to its designer status.
Other suggested articles: