Italian fashion has always been synonymous with elegance, quality, and style. Among the various wardrobe staples that Italian designers excel at creating, Italian casual shirts hold a special place – not only for their fine fabrics and craftsmanship but also for their versatility in bringing together both style and comfort. In this blog post, we'll unravel the charm of Italian casual shirts, explore the popular styles, share tips for wearing them, and highlight top Italian brands to consider for your next purchase.
History of Italian Casual Shirts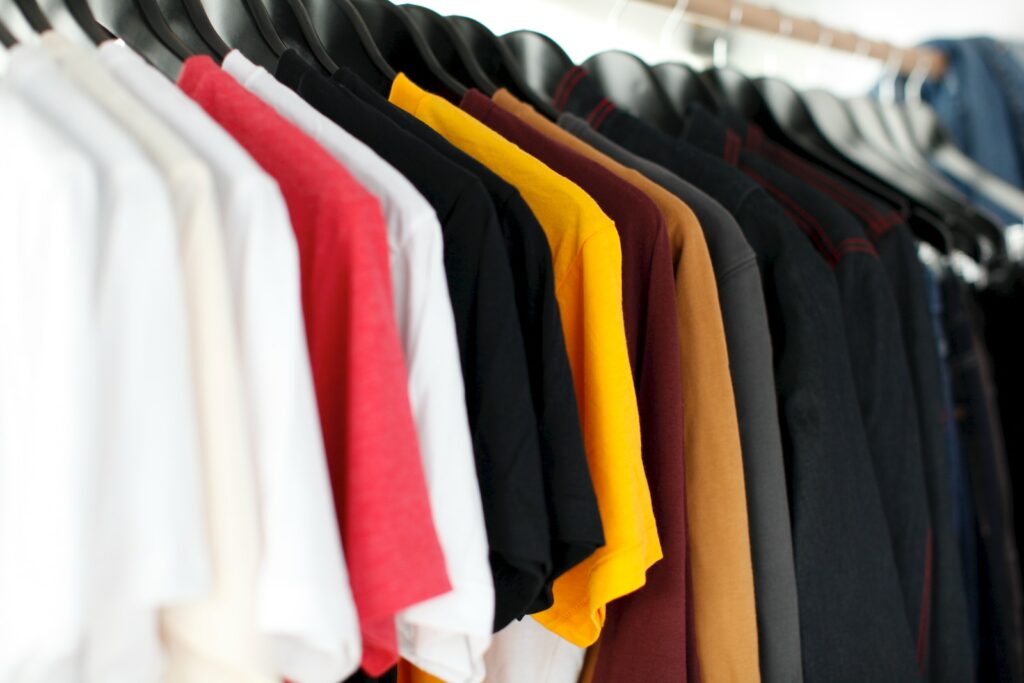 The history of Italian fashion goes back centuries, with Italy housing several iconic fashion houses and textile producers. Italian casual shirts started gaining prominence in the 20th century, as relaxed menswear styles prioritized comfort alongside style. Brands like Gucci, Prada, and Dolce & Gabbana have all played a significant role in shaping the casual shirt landscape in Italy and beyond.
Characteristics of Italian Casual Shirts
1. Fine Fabrics: Italian casual shirts are defined by their luxurious materials, such as Egyptian cotton, linen, and silk. These fabrics provide unmatched comfort and breathability.
2. Tailored Fit and Attention to Detail: Italian men's shirts are known for their tailored fits, slim silhouettes, and precise construction. The made-to-measure service offered by many Italian brands ensures that the shirts fit perfectly on the wearer.
3. Unique Designs and Patterns: From classic to contemporary, Italian casual shirts boast a wide range of designs, suited for different occasions and tastes.
4. Versatility and Functionality: Italian casual shirts can be styled in various ways, and they're suitable for both casual and formal settings.
Popular Styles of Italian Casual Shirts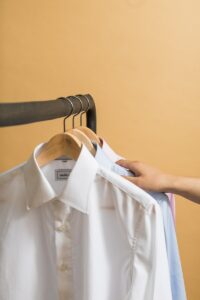 1. Button-down Shirts: A classic wardrobe staple, Italian button-down shirts come in both timeless patterns and more adventurous prints, featuring impeccable collars and cuffs.
2. Polo Shirts: Italian polo shirts fuse elegance and comfort, with quality cotton and linen fabrics providing a soft touch.
3. Linen Shirts: Perfect for summer, Italian linen shirts are lightweight, breathable, and versatile. They can be dressed up or down for any occasion.
4. Short-sleeve Shirts: Italian short-sleeve shirts combine style and functionality, making them suitable for warm and sunny days.
Tips for Wearing Italian Casual Shirts
1. Pairing with other wardrobe staples: Italian casual shirts can be paired with a variety of bottoms, such as denim, chinos, or tailored trousers. Layer with blazers or jackets for added sophistication.
2. Dressing up or down for different occasions: To dress up an Italian casual shirt, opt for a slim-fit style with elegant details, and pair it with tailored trousers. For a more relaxed look, choose linen or cotton shirts with playful patterns and wear them with jeans or shorts.
3. Considerations for different body types: Slim fits emphasize your silhouette, while classic fits offer more room and comfort. Find the perfect balance between style and comfort based on your body type.
4. Proper care and maintenance: To preserve the quality of Italian casual shirts, follow the washing and care instructions on the label. Invest in professional laundering for fine fabrics, and store neatly to maintain the shirt's shape.
Top Italian Brands for Casual Shirts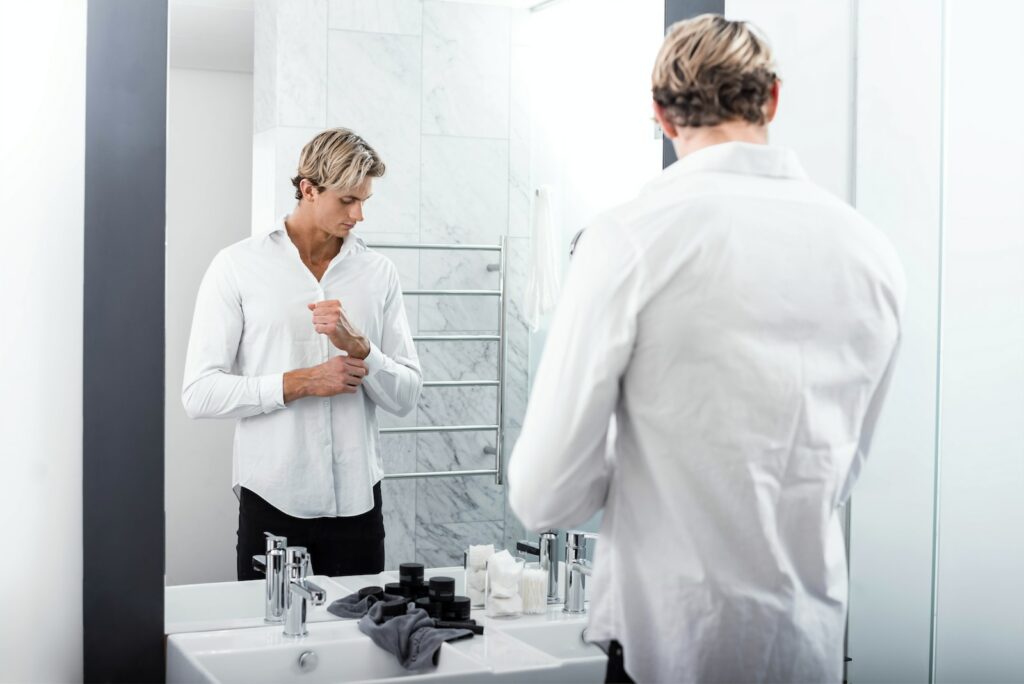 1. Gucci: Known for their bold prints and patterns, Gucci offers an array of Italian casual shirts that make a statement.
2. Prada: Prada's casual shirts showcase minimalist designs, high-quality fabrics, and impeccable craftsmanship.
3. Dolce & Gabbana: With a penchant for bold patterns and colors, Dolce & Gabbana's casual shirts are perfect for those who love to make a statement.
4. Armani: Armani excels in designing elegant Italian casual shirts, showcasing timeless designs and premium fabrics.
5. Valentino: For sophisticated yet playful designs, Valentino's casual shirts deserve a place in your closet.
How to Shop for Italian Casual Shirts
1. Online vs. Brick-and-mortar Shopping: Both options offer convenience and selection, but online shopping gives access to global options, while brick-and-mortar stores provide an immersive experience.
2. Research the Right Brand and Style: Based on personal preferences, research the brands and styles that suit your needs and style.
3. Budget Considerations: Enjoy luxury at every price point, but weigh the costs of investing in quality over quantity.
4. Ensuring the Right Fit: When shopping online, check size guides and reviews to find the perfect fit, or make use of a made-to-measure service for a personalized touch.
Conclusion on Italian Casual Shirts
Italian casual shirts are truly the epitome of style, comfort, and quality. With their fine fabrics, tailored fit, and versatile design, these shirts can elevate any outfit and occasion. Whether you're dressing up for a formal event or dressing down for a casual day out, these Italian shirts will ensure you look and feel your best. Take the time to explore different brands, styles, and fits to find the perfect Italian casual shirt for your wardrobe.