Navigating the world of dress codes can be overwhelming, especially when you're faced with a variety of terms like semi-formal, black tie, and business casual. But fear not, by arming yourself with knowledge about these different dress expectations, you'll be able to make the right clothing choices for any occasion. In this article, we'll take you through the key dress codes, from the most formal to the most relaxed, ensuring that you're always dressed appropriately and confidently.
A white tie dress code is the epitome of formality, requiring a full evening dress or floor-length gowns for women, and a black tailcoat, black trousers, and white bow tie for men. On the other hand, a black tie dress code is often seen at formal events like weddings and galas, calling for tuxedos with a black bow tie for men and floor-length evening dresses or elegant cocktail gowns for women. A slightly less formal option is black tie optional, enabling you to wear either a tuxedo, dark suit, or cocktail attire.
As you move into less formal territory, you'll encounter a business formal dress code, which typically entails a suit and tie for men and conservative dresses, skirts, or pantsuits for women. Slightly more relaxed is the business casual dress code; men can opt for a collared shirt, dress pants, and optional tie, while women can sport dressy separates or nice dresses. Finally, there's the casual dress code, which allows for everyday clothes like jeans, polo shirts, and casual dresses. In short, understanding and adhering to dress codes can make all the difference in your comfort and confidence at any event.
Understanding Dress Code Terminology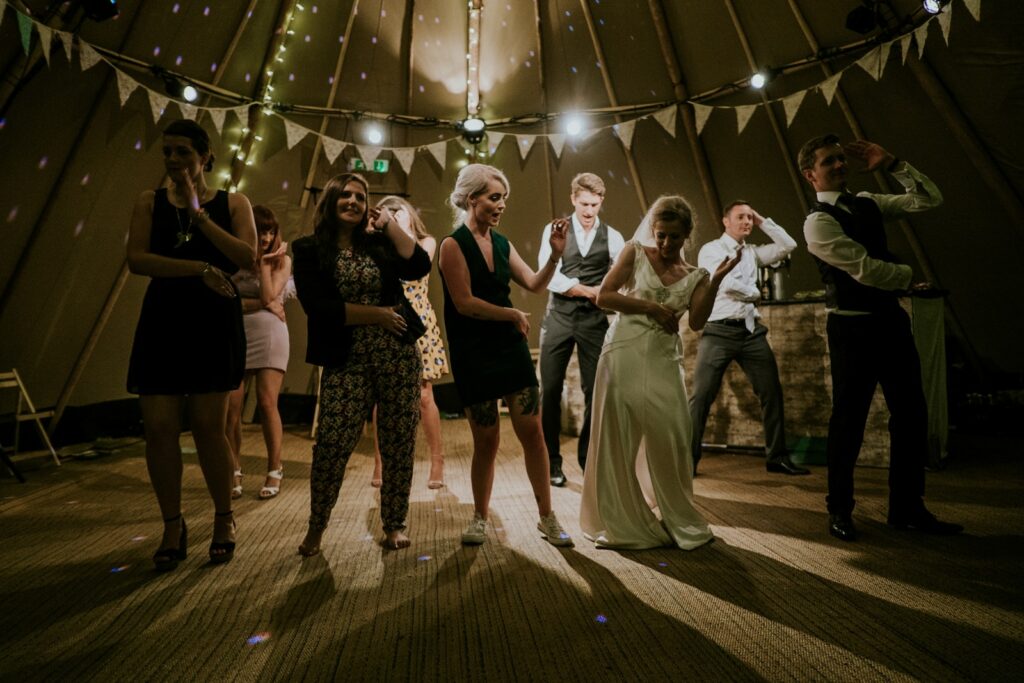 When you receive an invitation to an event, it's important to understand the dress code so you can dress appropriately. In this section, we'll guide you through the key terms and help you decipher the often-confusing dress code terminology.
Casual dress code: Casual dress codes are the most relaxed and can include everyday clothes like jeans, shorts, t-shirts, and flip-flops. A casual wedding or beach wedding may have a dress code like this.
Dressy casual: For this semi-formal dress code, you'll pair dressy separates or upgrade your everyday clothes with dressier pieces. Think nice jeans, trousers, or a skirt with a blouse, polo shirt, or open-collar shirt.
Business casual: A popular dress code in many workplaces, business casual balances comfort and professionalism. This means dress pants or khakis, a collared shirt, and dress shoes. No need for a suit jacket or tie, but avoid athletic clothing, t-shirts, and sneakers.
Smart casual: A step up from business casual, smart casual includes dress pants or dark jeans, a button-down shirt or blouse, and dress shoes. A blazer or stylish sweater can add a polished touch.
Business formal: This formal dress code is often seen at work conferences or formal business events. A business suit, conservative tie, dress shirt, and dress shoes are required. Women may opt for a business-appropriate dress or skirt and blouse with dress shoes.
Semi-formal: One of the most common dress codes for evening events, semi-formal attire requires a dark suit, dress shirt, and dress shoes for men. Women should wear a cocktail dress or dressy separates.
Cocktail attire: Appropriate for evening events like cocktail parties, this dress code often means a dark suit for men and a cocktail dress for women. Keep it polished with dress shoes and fashionable accessories.
Black tie: A formal dress code for special events like galas and formal weddings, black tie attire includes a tuxedo with black bow tie for men and a floor-length evening dress or gown for women.
Black tie optional: This dress code offers a little more flexibility, allowing men to wear a dark suit with a black tie or perhaps a tuxedo. Women can choose from a formal gown, cocktail dress, or dressy separates.
White tie: The most formal dress code, white tie events require a full evening dress for men, including a black tailcoat, black tuxedo trousers, a white wing-collared shirt, a white bow tie, and black dress shoes. Women should wear a floor-length gown.
The Evolution of Dress Codes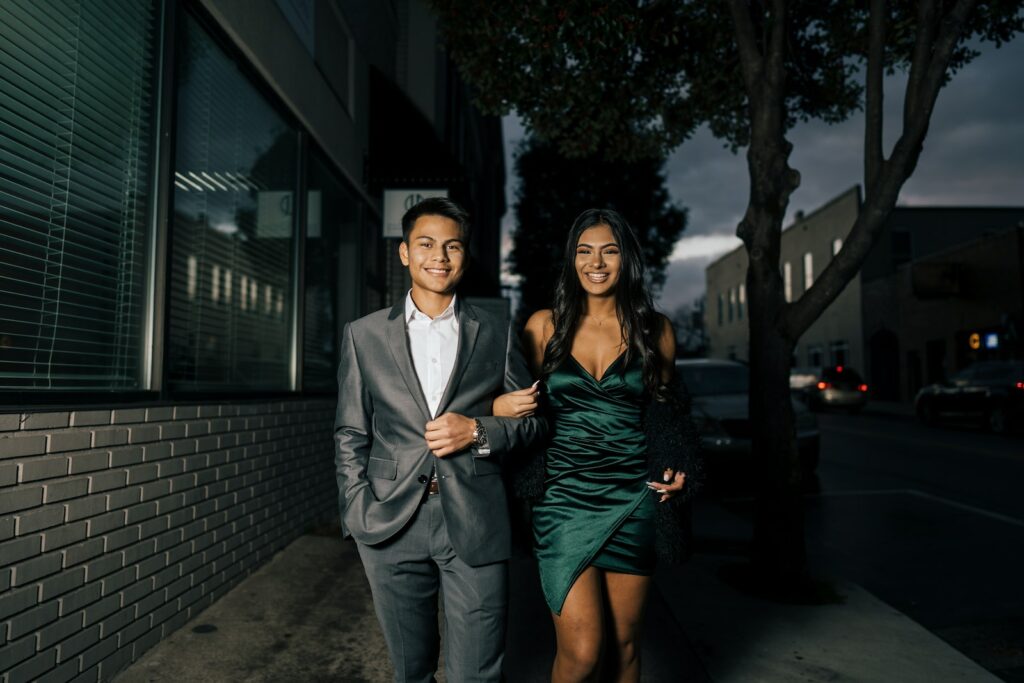 Over the years, dress codes have evolved to accommodate various occasions and preferences. From black ties to casual attire, dress codes provide guidance on what to wear to specific events.
The black tie dress code is one of the most formal dress codes and is commonly associated with high-profile social events such as galas and award ceremonies. It typically requires men to wear a dark suit, dress shirt, and black bow tie, while women are expected to wear floor-length gowns or classy cocktail dresses. On the other hand, a white tie dress code raises the bar even higher, mandating a full evening dress for women and a black tailcoat, black tuxedo trousers, and white bow tie for men.
Semi-formal attire, also known as cocktail attire, is less strict than black tie but calls for more refinement than casual dress codes. Men might wear a well-fitted dark suit with a dress shirt, while women have the option between a cocktail dress or a fancy dress of knee-length or slightly below. The business formal dress code also falls under this category, requiring a business suit complete with a tie for men and conservative dresses, skirts, or matching pants suits for women.
Business casual is another popular dress code for office settings and networking events. It allows for more comfortable and less formal outfits, such as khakis or dress pants paired with a collared shirt or polo shirt for men. Women have the flexibility to wear blouses, dressy separates, or dresses that are not too revealing. Smart casual is a slightly more relaxed version of business casual where even nice jeans might be acceptable when paired with a dressy top or blazer.
The casual dress code is the most laid-back category and represents everyday clothes. While this dress code might vary depending on the occasion or setting, it generally consists of items like jeans, casual shirts, and sneakers. For casual weddings, guests may choose lighter fabrics and colorful outfits to match the atmosphere of the event.
Throughout the evolution of dress codes, organizers have also introduced variations like black tie optional and festive dress codes. Black tie optional allows guests to either wear traditional black tie attire or opt for more relaxed options, such as a high-quality suit and tie. Festive dress code, on the other hand, encourages attendees to add a touch of fun or season-specific elements to their outfits, like unique accessories or bold colors.
Workplace Dress Codes: Striking a Balance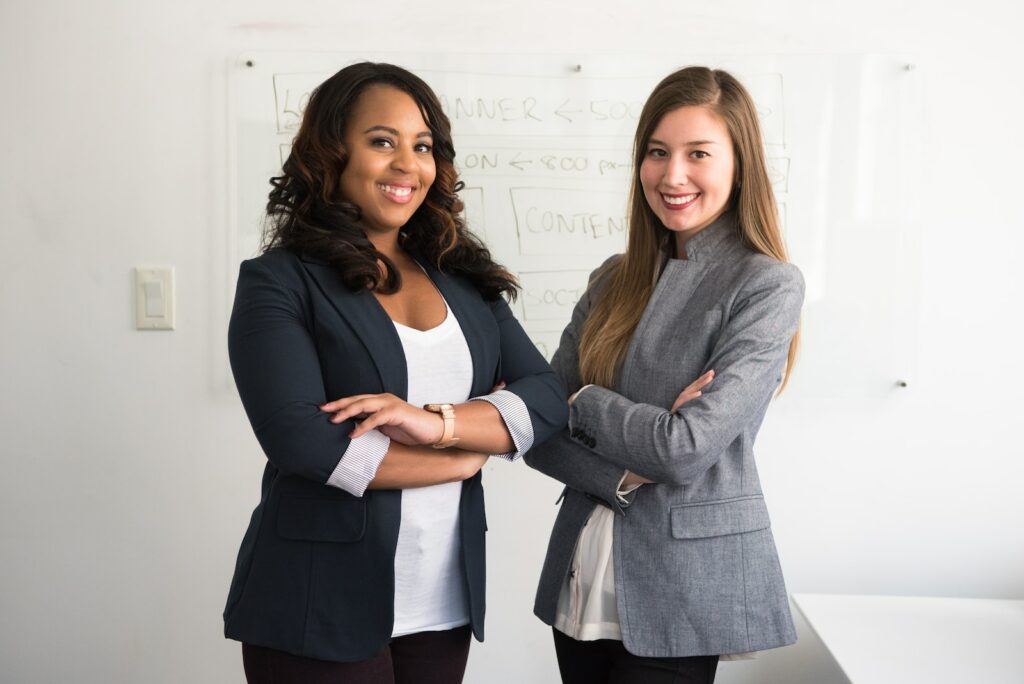 When determining your workplace dress code, it's important to strike a balance between professionalism and comfort. From the black tie dress code to the casual dress code, the spectrum of dress codes is wide and varied. Here, we'll explore some common dress codes and how to mix and match them for an appropriate workplace wardrobe.
Starting with more formal dress codes, the formal dress code typically includes elements like dark suits, dress pants, and dress shirts. A full-blown black tie dress code is generally reserved for events like galas and evening weddings. For a slightly toned-down version, opt for semi-formal or black tie optional wear, which allows for more flexibility, such as replacing a black tie with a dark-colored one.
For women, formal attire usually means wearing a floor-length gown or a tailored cocktail dress. Meanwhile, semi-formal attire includes items like dressy separates and knee-length dresses.
In contrast, a casual dress code entails everyday clothes such as jeans and t-shirts. Business casual, the middle ground between formal and casual, allows for more relaxed attire without compromising professionalism. For men, this might include a collared shirt and slacks; for women, a blouse or sweater with a matching skirt or pants.
For festive occasions, event planners may choose a festive dress code. Men can embrace the holiday spirit with a nice tie and a colorful dress shirt, whereas women can opt for a patterned cocktail dress.
If your workplace maintains a business formal dress code, men are expected to wear a suit with a white shirt and a conservative tie. Women, on the other hand, can choose between a tailored suit, a floor-length gown, or a professional dress with dressy separates.
Remember, it's essential to know what type of dress code your company follows to dress appropriately. Ultimately, the goal is to strike a balance between polished professionalism and personal comfort. By mixing and matching elements from different dress codes, you can create a versatile wardrobe that'll get you through any workplace situation in style.
Cultural Considerations of Dress Codes
When understanding dress codes, it's crucial to consider the cultural aspects involved. Different cultures have unique expectations and interpretations of attire, which can influence formal dress codes like the black tie dress code and casual dress codes.
Formal Dress Codes
In various cultures, a formal dress code may indicate different levels of formality. For instance, a semi-formal dress code may entail wearing a dark suit, dress shirt, and dress shoes for men, while women may be expected to wear dressy separates or a knee-length dress. On the other hand, formal attire in other cultures might require a more elaborate outfit, such as a floor-length gown or a traditional garment.
Black tie, white tie, and festive dress codes can all have different meanings across cultures. Consider the business formal dress code, which typically denotes a conservative suit and tie for men and a business suit or dress with matching pants for women. This dress code might alter depending on cultural norms, such as the expectation to wear a traditional garment or adhere to a particular color scheme.
Casual Dress Codes
Even casual dress codes can vary across cultures. A casual dress code may suggest a polo shirt and khaki pants for men or a simple sundress for women in one culture, while another culture might interpret it as permission to wear everyday clothes like jeans and t-shirts.
More specific casual dress codes, such as dressy casual or business casual, can also have diverse cultural interpretations. For instance, business casual might mean wearing a collared shirt and dress pants in one culture, but including a suit jacket in another.
Cultural Events and Weddings
Specific cultural events, such as weddings, often have their own set of dress code guidelines. A casual wedding may permit guests to wear airy fabrics and sandals, while a black tie wedding might encourage attendees to wear a full tuxedo or floor-length evening gown.
Moreover, some cultures have unique dress code requirements, like a white dinner jacket for men at a black tie event or a particular color attire for a traditional garden party. It's essential to be aware of these cultural expectations to ensure you dress appropriately and respectfully.
Key Takeaways
Different cultures have their own interpretations and expectations of dress codes, both formal and casual.
Culturally-specific events, like weddings, may have unique dress code requirements.
It's important to be aware of cultural considerations when attending an event and to adapt your attire accordingly.
Navigating School Dress Codes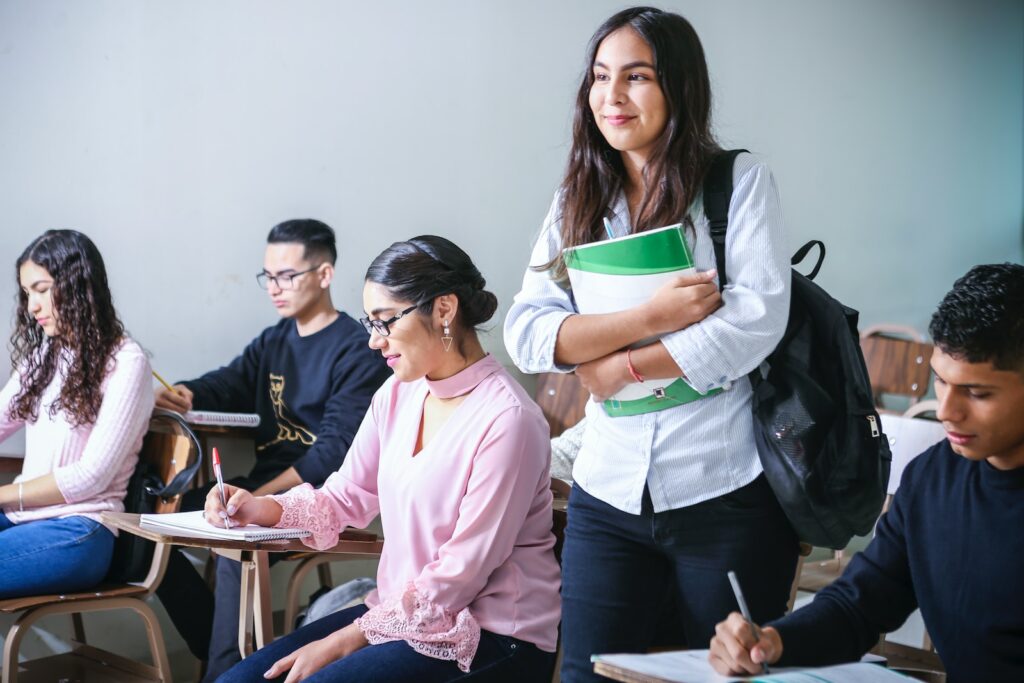 Navigating school dress codes can be a challenging task for students and parents alike. With a range of options like formal dress code, semi-formal dress code, business casual, and casual dress code, understanding the requirements and expectations can be confusing. So, let's break it down and simplify the dress codes commonly seen in schools.
A formal dress code typically requires students to wear formal attire such as a dark suit for boys and a floor-length gown for girls. Boys may need to wear dress pants, a dress shirt, dress shoes, and a tie, while girls may need to wear a formal dress or floor-length gowns. This dress code is commonly found during proms or other formal events.
The semi-formal dress code is a step down from the formal dress code. It usually entails dressy separates like dresses or skirts for girls, and dress pants with a dress shirt or collared shirt for boys. A suit jacket or blazer may also be included in the requirement. This dress code can be seen during events such as school dances or graduation ceremonies.
Business formal dress code is similar to semi-formal but is more professional in nature. It requires students to wear business attire like suits, dress shirts, and conservative ties for boys, and dresses, skirts, or dressy pantsuits for girls. This dress code is more common during school presentations, debates, or competitions.
Casual dress codes allow students to wear everyday clothes while still looking neat and presentable. Everyday clothes may include jeans, khakis, polo shirts, or blouses. Students must avoid flip-flops, overly distressed clothing, and revealing garments. Casual dress codes are commonly found on dress-down days or during casual school events.
When attending special occasions, students may encounter variations of these dress codes such as black tie and white tie. Black tie usually requires boys to wear a tuxedo, dress pants, a white shirt, and a black bow tie while girls can wear cocktail dresses or floor-length evening gowns. White tie events, on the other hand, are more formal and require boys to wear full evening dress, like a tailcoat and white bow tie, with girls dressing in elegant floor-length gowns.
It's essential to dress appropriately for school events and follow the guidelines to ensure a smooth and enjoyable experience. By understanding the differences and requirements for various school dress codes, you'll be well-prepared for any school occasions or events that come your way.
Conclusion: Embracing Diversity and Individuality
As you navigate the world of dress codes, it's essential to remember that these guidelines strive to ensure that everyone is dressed in a manner that aligns with the event's theme and atmosphere. From black tie dress code events to the more casual dress codes, it's all about selecting attire that speaks to the occasion.
Here are a few key takeaways from various dress codes:
Black Tie and White Tie Attire: Reserve your floor-length gowns and white dinner jackets for the most formal of occasions, such as white tie and black tie events. These dress codes call for strict adherence to traditional formal wear standards.
Business Casual and Business Formal Dress Code: Embrace a polished look during professional settings by following business casual or business formal dress codes. A classy dark suit, dress pants, and a white shirt with a conservative tie will help you make a great impression.
Semi-Formal and Cocktail Attire: For semi-formal or cocktail party attire, consider your options in dressy separates for a chic and fashionable appearance. A fancy cocktail dress or a sleek floor-length evening dress could be perfect for these types of events.
Casual and Dressy Casual Dress Code: Embrace your individual style when attending events with a casual or dressy casual dress code. From a comfortable polo shirt to nice jeans paired with stylish dress shoes, the possibilities for expressing yourself are truly endless.
It's important to adapt your wardrobe to the particular dress code requirements of any given event. However, always remember to dress in a way that showcases your personality and reflects your unique style. So, whether you're attending a black tie wedding, a business conference, or a casual beach wedding, remember to embrace your diversity and individuality.
By respecting the designated dress codes and selecting attire that matches the occasion, you'll contribute to the event's overall success. So, next time you receive an invitation specifying the dress code, don't hesitate to express your individuality while complying with the guidelines.