In today's fast-paced and ever-changing corporate world, it is more important than ever to understand the difference between business casual and business professional attire. Dressing appropriately for your workplace can impact not only how you are perceived by your bosses and coworkers, but also your overall success and job satisfaction. In this comprehensive blog post, we will delve into the many aspects of business casual vs business professional dress codes, including history, industry-specific variations, transitioning between attire styles, and more. Along the way, we will provide examples and tips on how to dress for success in various professional situations.
History of Business Casual and Business Professional Dress Codes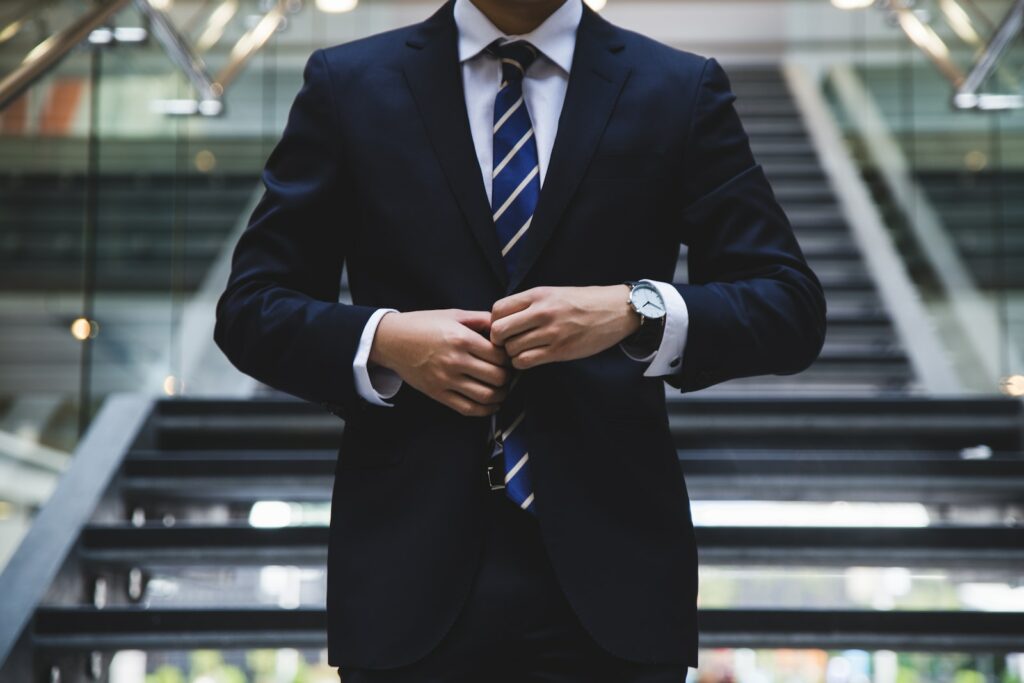 Workplace dress codes have evolved significantly over the years, influenced by factors such as culture, fashion trends, and industry expectations. The traditional, formal business attire of the early 20th century made way for more relaxed styles in the latter half of the century. The emergence of the 'business casual' dress code in the late 20th century was heavily influenced by the rise of tech companies and the desire for a more comfortable, creative work environment. Today, the lines between business casual and business professional attire continue to blur, making it essential to understand the specific expectations of your workplace.
Business Casual Attire
Business casual attire is meant to strike a balance between comfort and professionalism. Employees are not required to wear full suits or formal dresses but are expected to maintain an appearance that exudes professionalism.
Examples of acceptable business casual attire for men include:
1. Slacks or khakis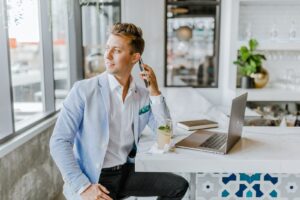 2. Button-down shirts or polo shirts
3. Dress shoes, loafers, or clean sneakers
4. Blazers or sports coats (optional)
Examples of acceptable business casual attire for women include:
1. Slacks, skirts or dresses (preferably knee-length)
2. Blouses, sweaters, or knit shirts
3. Dress shoes, flats, or clean sneakers
4. Blazers or cardigans (optional)
Industry-specific variations of business casual attire exist, and may be influenced by factors such as company culture, weather, and job responsibilities.
Business Professional Attire
Business professional attire, sometimes referred to as business formal attire, is the more conservative and formal counterpart to business casual. It is characterized by a polished, structured appearance, with an emphasis on muted colors and traditional cuts.
Examples of acceptable business professional attire for men include:
1. Suit and tie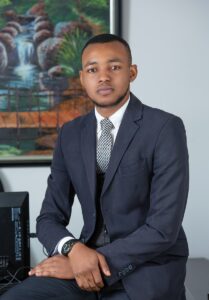 2. Dress shirt
3. Dress shoes
4. Minimal, conservative accessories
Examples of acceptable business professional attire for women include:
1. Suit, dress, or skirt with a matching blazer
2. Dress shirt or coordinated blouse
3. Dress shoes or heels
4. Minimal, conservative accessories
As with business casual attire, industry-specific variations of business professional attire may exist, influenced by factors such as company culture and job responsibilities.
Navigating Dress Codes in Professional Settings
The key to dressing appropriately for any professional situation is understanding the expectations of the specific environment you are in. This can be determined by:
1. Reading company dress code policies or guidelines: In some cases, companies will have a dress code documented and provided to employees.
2. Seeking guidance from HR, coworkers, or supervisors: If there's no written dress code available, get advice from colleagues who have been with the company longer.
3. Observing how colleagues dress in similar settings: Pay attention to how other people in your role or department dress to gain a sense of the expected attire.
Transitioning between business casual and business professional attire can be manageable by investing in versatile wardrobe staples and using layers and accessories to modify outfits as needed. For instance, an employee who typically wears business casual attire can quickly transition their outfit to a more formal one by adding a blazer and changing into dress shoes for an important meeting.
The Impact of Attire on Professional Success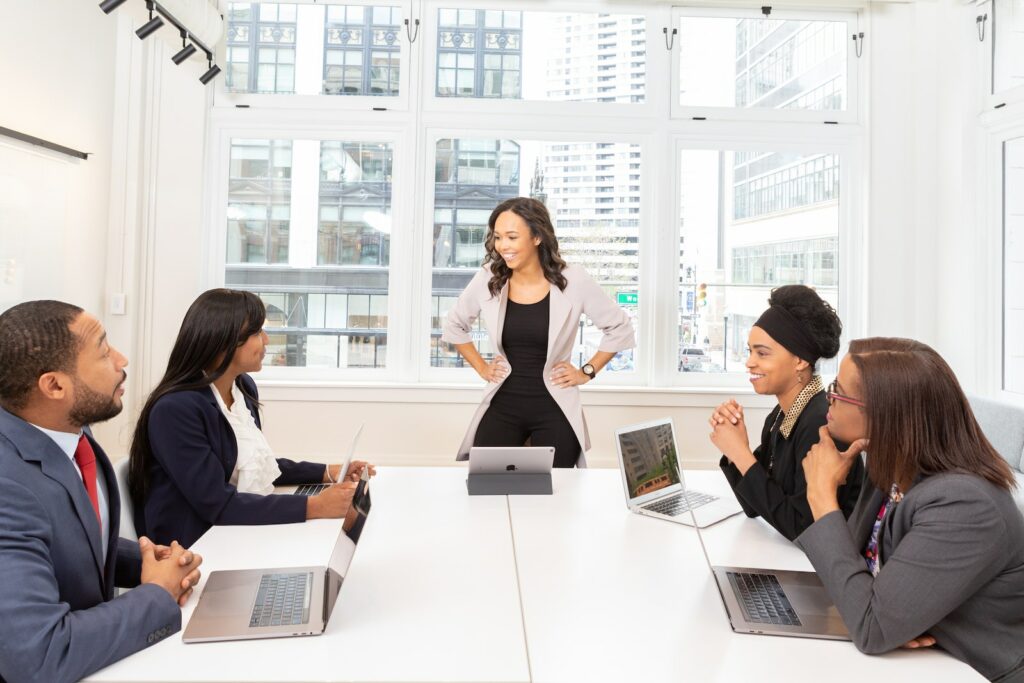 Dressing appropriately for the workplace has numerous psychological benefits. When you feel confident in your appearance, you are more likely to exude confidence in your professional tasks and interactions. Additionally, dressing professionally can lead to being perceived as more competent, trustworthy, and authoritative by colleagues and supervisors.
The role of attire in establishing personal branding and professionalism should not be underestimated. In today's competitive job market, ensuring that your appearance aligns with your professional goals can significantly impact your career trajectory.
Incorporating Personal Style into Workplace Attire
While adhering to a dress code is essential, it is also important to maintain your sense of individuality in workplace attire. Here are some tips on balancing professionalism with personal style:
A. Choosing accessories and color choices that reflect your personality: Experiment with unique ties, statement jewelry, or colorful socks to make your outfit stand out. You can also incorporate brighter colors or patterns in moderation and as allowed by your workplace dress code.
B. Styling your attire in creative ways: Pay attention to the fit of your clothing, roll up your sleeves for a more casual look or layer multiple pieces, such as a blazer over a stylish sweater, to add depth and interest to your outfit.
C. Staying true to your personal style while meeting dress code requirements: Research your company's dress code thoroughly and adapt your own style to fit within these guidelines. This may require finding a balance between personal expression and professionalism within the confines of the dress code.
Dressing for Job Interviews: Business Casual vs Business Professional
When preparing for a job interview, it is essential to understand the industry's expectations and dress accordingly. Here are some tips on building a versatile interview wardrobe and making a strong first impression with your attire:
A. Research the company website, social media, and any information you have on the interviewer to gauge the general dress code. When in doubt, opt for business professional attire.
B. Build a wardrobe of timeless, versatile pieces that can be mixed and matched for different interview settings. Focus on pieces such as blazers, dress pants or skirts, button-down shirts, blouses, and professional dresses.
C. Practice good grooming and hygiene, as these elements are just as crucial as your attire in creating a polished, professional appearance.
Appropriate Attire for Networking Events and Conferences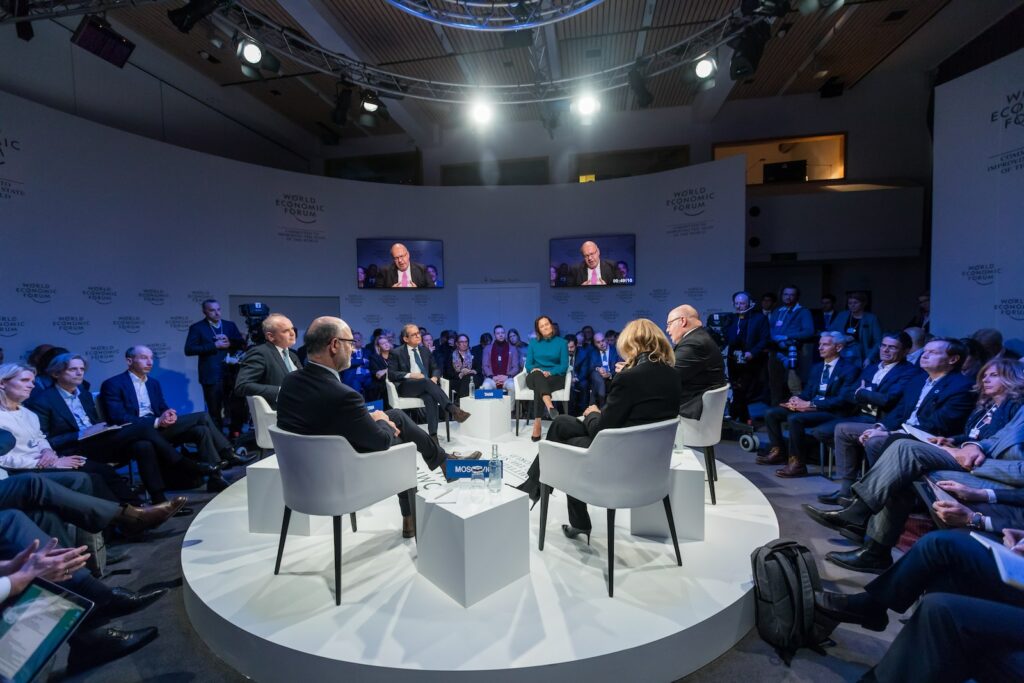 Navigating the dress code for professional events can be challenging. Here are some tips for dressing appropriately for various events:
A. Carefully read event invitations or descriptions for any dress code information. Common phrases include "business casual," "business attire," "cocktail attire," or "black tie."
B. When attending conferences or expos, research the industry and host organization to identify the appropriate attire. Typically, business casual to business professional attire is standard for these events.
C. To help you stand out in a crowd, consider incorporating a signature accessory, such as a colorful scarf or unique tie, while maintaining the appropriate level of professionalism.
International Business Attire Etiquette: Cultural Considerations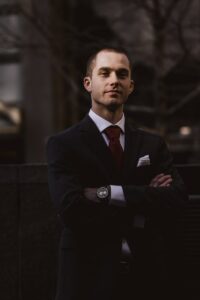 When conducting business in a global context, understanding cultural norms and expectations in attire is crucial. Here are some tips for adapting your attire to international professional settings:
A. Research your destination's cultural norms, including appropriate colors, styles, or symbols. For example, certain colors, such as red or white, may have cultural significance in certain countries.
B. When traveling abroad for business, pay attention to local customs and dress codes by observing local professionals and seeking guidance from your company's international offices.
C. Remain respectful and open to cultural differences in dress codes, embracing the opportunity to learn and adapt to new professional environments.
D. When in doubt, err on the side of caution by dressing more conservatively. Choosing a business professional or business casual attire is generally suitable for most professional international settings.
The Role of Personal Grooming and Hygiene in Professional Attire
In addition to choosing the right clothes for your workplace, personal grooming and hygiene also play a key role in your overall professional appearance. Keep these best practices in mind to maintain a polished look:
A. Prioritize personal hygiene by maintaining clean hair, skin, and nails. This includes regular haircuts, showering, and using deodorant.
B. Avoid strong perfumes or colognes and opt for subtle fragrances that will not distract your colleagues.
C. Address common workplace grooming challenges, such as wrinkled or stained clothing, by investing in a portable steamer and keeping a stain removal pen on hand.
By understanding the dress codes for different professional settings, researching cultural considerations when traveling abroad, and practicing good personal grooming habits, you can present yourself with confidence and make a strong impression in any situation. With the right wardrobe and attention to detail, you can demonstrate both perseverence and professionalism.
Final Thoughts: Business Casual Vs Business Professional
In conclusion, understanding the key differences between business casual and business professional attire is vital for anyone seeking to advance their career, as the way you present yourself in the workplace can have a significant impact on your professional success. By investing in versatile wardrobe staples, seeking guidance from colleagues and company resources, and dressing appropriately for different workplace situations, you can ensure that you are always projecting the image of competence and professionalism that will help you excel in your career.
Other suggested articles:
How to Wear a Boutonniere: A Comprehensive Guide