Whether it's a high-end soirée or an intimate gathering with friends, dressing appropriately for a dinner party can seem like a daunting task. However, with the right dinner party outfits, you can elevate your style game and make heads turn as soon as you walk into the room. In this blog post, we will explore various dinner party outfit options, tips on selecting the perfect ensemble, and inspiration for those looking to make the perfect style statement at their next dinner date.
Types of Dinner Party Outfits
Understanding the dress code of an event is essential when deciding on your dinner party outfit. Dinner parties can be formal, semi-formal, or casual, and selecting an appropriate outfit accordingly is vital.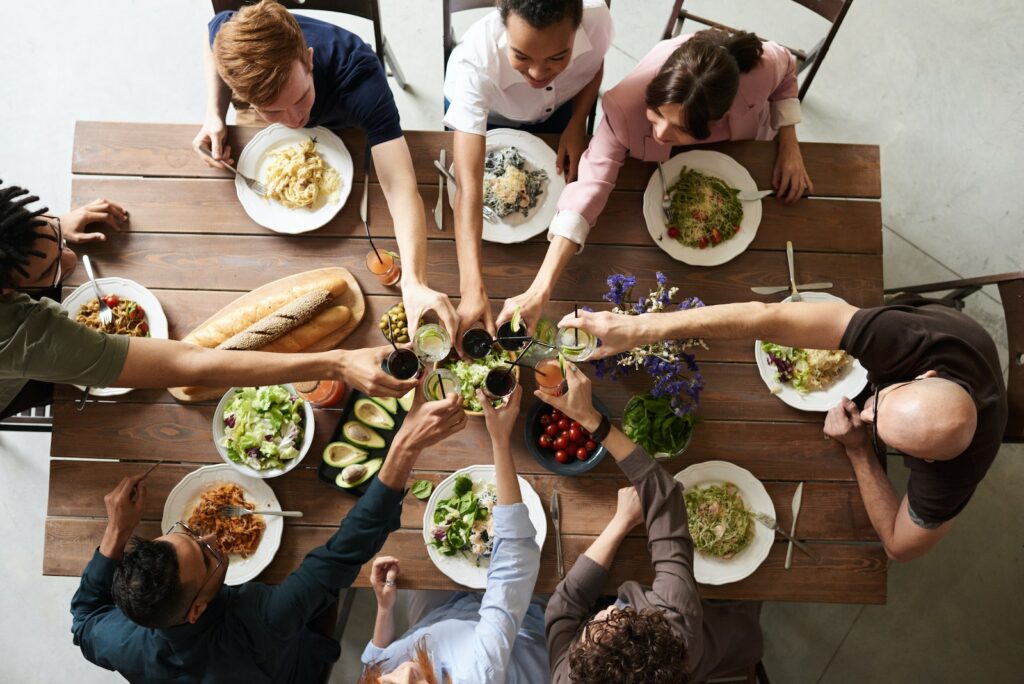 Formal Dinner Parties
1. Black Tie: For a black-tie event, men should opt for a timeless classic – a tuxedo with a bow tie, while women can't go wrong with a gorgeous floor-length gown, elegant heeled shoes, and pretty jewelry.
2. White Tie: White tie is the epitome of formal evening dress, with men required to wear a tailcoat, trousers, waistcoat, and wing-collared shirt. Women should opt for a formal evening dress, gloves, and statement earrings for that extra touch of elegance.
Semi-Formal Dinner Parties
1. Cocktail Attire: Ideal for semi-formal dinner parties, cocktail attire means dressing up with a touch of fun. Men can wear a dark suit and tie, while women can experiment with chic midi dresses, stylish jumpsuits or a chic dress. Pair these outfits with heeled mules or strappy sandals.
2. Business Casual: This dress code is suitable for office dinner parties or a more professional setting. Men should wear a blazer or a sports coat with dress pants, and women can choose sleek work dresses, tailored trousers, or a slinky slip skirt with a blouse.
Casual Dinner Parties
1. Smart Casual: For a casual dinner party, a smart yet comfortable outfit is key. Men can pair straight leg jeans with a dress shirt and a leather jacket, while women can opt for a stylish midi dress, skinny jeans with a blouse, or heeled mules with a cute matching set.
2. Casual Chic: A low-key dinner party is all about spending quality time with friends and family while looking effortlessly stylish. Men can choose from dark denim jeans or chinos, paired with t-shirts or a casual button-up shirt. Women can wear a trendy sweater with a midi skirt, a little black dress, or a casual jumpsuit.
Dinner Party Outfit Essentials for Men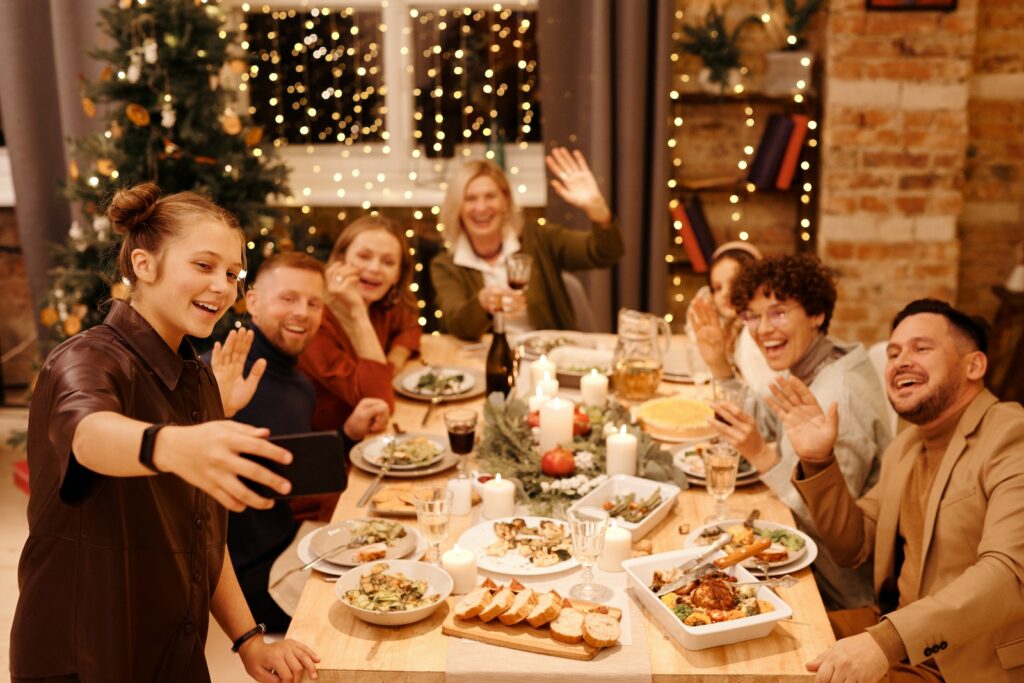 1. Blazers, suits, and tuxedos: Your wardrobe is incomplete without a versatile collection of these clothing items for special occasions. While a classic black suit can never fail you, don't hesitate to experiment with emerald green or navy blue.
2. Dress shirts, ties, and pocket squares: Invest in a collection of crisp dress shirts, accompanied by elegant ties and pocket squares. These small details can turn an ordinary outfit into an extraordinary one.
3. Slacks and dress pants: Own a variety of dress pants in various styles and colors to match them with different blazers and jackets.
4. Dress shoes and accessories: A nice pair of dress shoes will elevate your entire look, and stylish cufflinks and belts complete the perfect ensemble.
Dinner Party Outfit Essentials for Women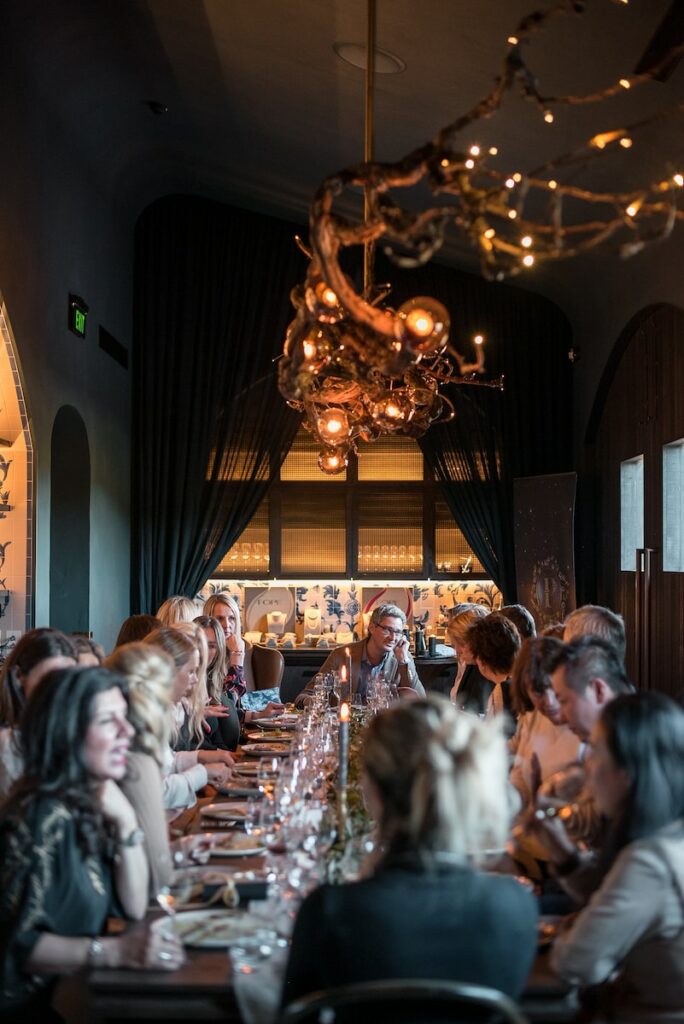 1. Evening dress: For a formal dinner party, an elegant evening dress in a luxe fabric is always an excellent choice. Avoid overly extravagant details, and instead focus on clean silhouettes and flattering cuts.
2. Chic midi dress: Midi dresses are versatile and suitable for semi-formal or casual dinner parties. They offer the perfect balance between dressy and comfortable.
3. Heels and flats: A stylish pair of shoes can make or break your outfit. Invest in a range of heels and flats that complement various types of dinner party outfits.
4. Accessories: Add the final touch to your ensemble with a statement handbag, gorgeous jewelry, and a dazzling pair of statement earrings.
Outfit Inspiration and Ideas
1. Celebrity dinner party style inspiration: Take cues from your favorite A-listers for their chic and stylish dinner party outfits.
2. Seasonal trends in dinner party outfits: Keep your wardrobe updated with the latest seasonal trends – opt for summery pastels or winter-appropriate velvets and metallics.
3. Outfit ideas for different personal styles: Whether you're a fan of minimalist designs or bold patterns, expressing your unique style is essential for a memorable dinner party outfit.
Tips for Choosing the Perfect Dinner Party Outfit
1. Dress according to the event's dress code, location, and time: Keep these factors in mind when selecting your ensemble to avoid being over or underdressed.
2. Color coordination and pairing: Choose colors that flatter your skin tone and complement the theme of the event.
3. Dress for your body type and comfort: An outfit that showcases your best features and allows you to move comfortably will boost your confidence.
4. Make a stylish and memorable impression: Don't shy away from expressing your personal style – go all out with the perfect outfit that makes you feel like the best version of yourself.
Final Thoughts
Dressing appropriately for a dinner party is critical, but never let it overpower the fun element. Use this guide to help you choose the perfect dinner party outfit, and most importantly, enjoy the experience of dressing up and spending quality time with your loved ones.
Other suggested articles:
Suit Lapels: A Comprehensive Guide to Choosing the Right Style for You