Navigating the world of semi formal attire can be a bit perplexing, especially when different events call for various dress codes. As a blogger with experience in fashion and style, I'm here to guide you through the nuances of semi-formal dress codes and help you select the perfect outfit for every occasion. From semi-formal wedding attire, and evening events, to daytime gatherings, I'll cover the essential aspects to keep in mind while choosing the right semi-formal look.
Typically, a semi-formal event lies somewhere between formal and casual on the dress code spectrum. This means that while an evening gown or a full suit might be too much, a well-fitted dress or suit jacket paired with dress pants will typically be acceptable for these occasions. On the other hand, overly casual clothing like jeans or t-shirts should be avoided at semi-formal events.
To help you choose the most appropriate semi-formal outfit, consider factors like the time, location, and nature of the event. For instance, cocktail attire is usually appropriate for semi-formal evening events, while a daytime semi-formal wedding might call for a lighter suit jacket or a beautiful knee-length dress. Whatever the occasion, make sure to accessorize appropriately, by selecting dress shoes, statement earrings, or pocket squares, instead of casual elements like tennis shoes or jeans, to refine your semi-formal look.
Defining Semi-Formal Attire

When it comes to dressing for a semi-formal event, you might find yourself wondering what exactly this dress code entails. With so many different dress codes out there, it's essential to understand the details of semi-formal attire to ensure you're dressed appropriately for the occasion. In this section, I'll break down the basics of the semi-formal dress code, helping you make the best choice for your semi-formal outfit.
Semi-formal attire is a step above casual but not as strict as formal wear. It strikes a balance between being dressed up for an occasion without the need for an evening gown or a full suit and tie. This dress code is often found at semi-formal weddings, holiday parties, and other similar events.
When selecting a semi-formal dress or outfit, consider the following guidelines:
For women, elegant midi dresses and knee-length dresses are popular choices. You can also opt for tailored separates like a pencil skirt and a neutral-colored blouse. Accessorize with statement earrings, strappy sandals, and a small clutch for a polished look.
For men, a lighter suit, dark suit, or blazer with dress pants is appropriate. Pair it with a button-down shirt (no need for a full suit or tie), a nice pair of dress shoes, and dark socks. Add a pocket square for a touch of sophistication.
When attending a semi-formal wedding, be sure to avoid any attire that could upstage the wedding party, such as overly flashy cocktail dresses or floor-length gowns. Stick to muted colors and simpler styles.
Remember that semi-formal attire varies depending on the time and location of the event. For instance, daytime events may call for more casual fabrics and lighter colors, while evening events might require darker colors and heavier materials.
It's important to note that some semi-formal occasions may specify a dress code like cocktail attire or dressy casual, so be sure to pay attention to the invitation for further guidance. In general, the key to nailing a semi-formal look is finding the perfect balance between elegance and comfort, ensuring you feel confident and stylish while adhering to the event's dress code.
To sum up, semi-formal attire is a versatile dress code that allows for a range of outfits, from chic midi dresses for women to stylish suit jackets for men. As long as you keep in mind the type of event and the time it's taking place, you're sure to make a fantastic impression with your semi-formal outfit.
Key Components of Semi-Formal Outfits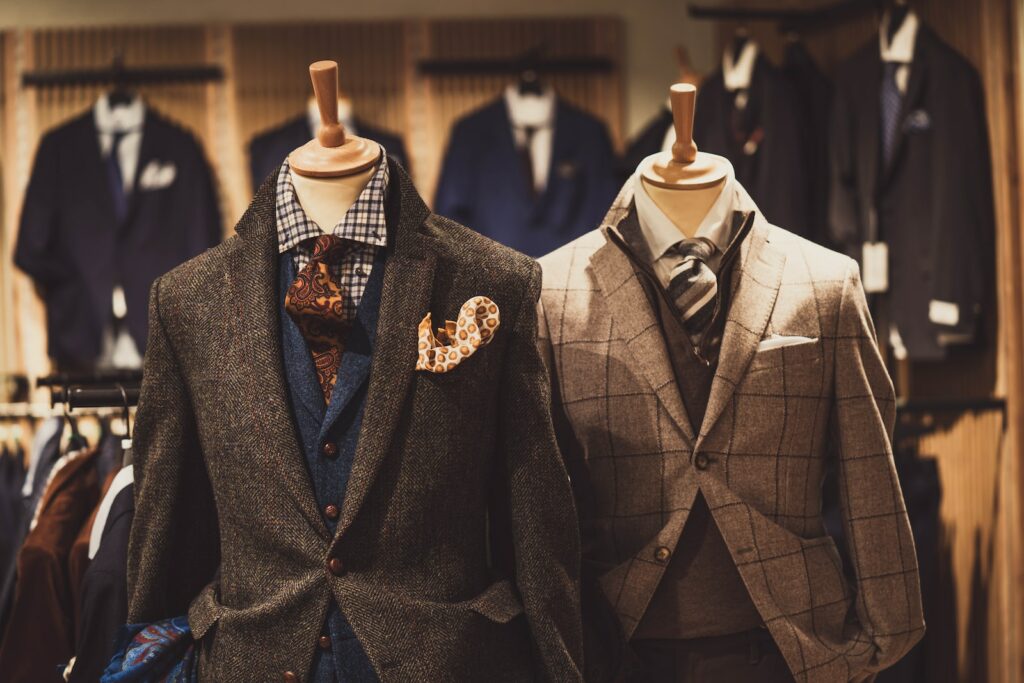 Understanding what to wear when attending a semi-formal event can be daunting. But worry not, I'm here to guide you on the key components of semi-formal attire. So you can confidently put together the ideal outfit for your next semi-formal wedding, event, or party.
When it comes to semi-formal dress code, there is a certain level of sophistication and class that needs to be maintained, while still allowing for some flexibility and personal style. In most cases, this dress code is a step down from formal attire, but a step up from casual wear.
For men, it's best to stick to a lighter suit or a well-fitted blazer. This can be paired with dress pants and a crisp dress shirt (with or without a tie). A suit jacket is also an excellent choice, elevating your semi-formal look. Don't forget to throw on some polished dress shoes and finish off with nice accessories such as a pocket square or statement wristwatch.
Women have a wider range of options for semi-formal dresses and ensembles. A classic choice would be a cocktail dress or a knee-length dress. However, you can also opt for a stylish midi or maxi dress, depending on the type of event and your personal preference. Floor-length gowns or evening gowns are more suitable for formal occasions and should be avoided in semi-formal settings. Texture, color, and patterns are all elements to consider when selecting your outfit. Playful floral prints, for example, can bring a touch of whimsy to your ensemble.
For semi-formal wedding attire, you may want to consider the time and location of the wedding. Lighter fabrics and colors are more fitting for daytime events, while darker suits and elegant dresses work better for evening weddings. Keep in mind, though, it's important not to outshine the wedding party with your outfit choice.
Finally, the perfect finishing touch to any outfit lies in the details. Ensure your shoes and other accessories are on point for the occasion. Women can complete their ensemble with strappy sandals or classy pumps and beautiful statement earrings. Men, don't forget to wear dark socks that complement your suit and dress shoes.
Semi-Formal Dress Codes for Men
When it comes to semi-formal events, many people find themselves wondering about the appropriate attire. As a blogger, I'm here to help clarify what semi-formal dress codes entail for men and provide some guidance on how to achieve the perfect balance between formal and casual wear.
Semi-formal attire for men tends to involve dressing up a bit more than casual but not quite reaching the level of a black tie event. If you've been invited to a semi-formal wedding, a party, or a special occasion that requires a more polished look, it's essential to know what is expected of you. The key components of a semi-formal outfit typically include dress pants, a suit jacket, a dress shirt, and dress shoes. Here are some tips on putting together a semi-formal outfit for various events:
Dress pants: Stick to neutral colors like black, navy, or gray. Ensure that the pants fit well and are pressed for a clean, polished look.
Suit jacket: A blazer or suit jacket should be worn, preferably in a color that complements your dress pants. A lighter suit is acceptable for daytime events, whereas a darker suit is more appropriate for evening affairs.
Dress shirt: Go for a well-fitted, button-down shirt in a color that matches your suit. White or other neutral tones are always a safe bet, but you can also opt for a subtle pattern to add a touch of personality to your look.
Dress shoes: Complete your semi-formal attire with a pair of stylish yet comfortable dress shoes. Stick to classic designs like oxfords or loafers in dark colors like black or brown.
Accessorizing is essential when it comes to achieving a polished semi-formal look. A tie is usually expected, though it's not mandatory, especially if the event is more on the casual side. Opt for a slim tie in a textured fabric or a pattern that complements your outfit. A pocket square can also add a touch of sophistication to your suit jacket.
Semi-Formal Dress Codes for Women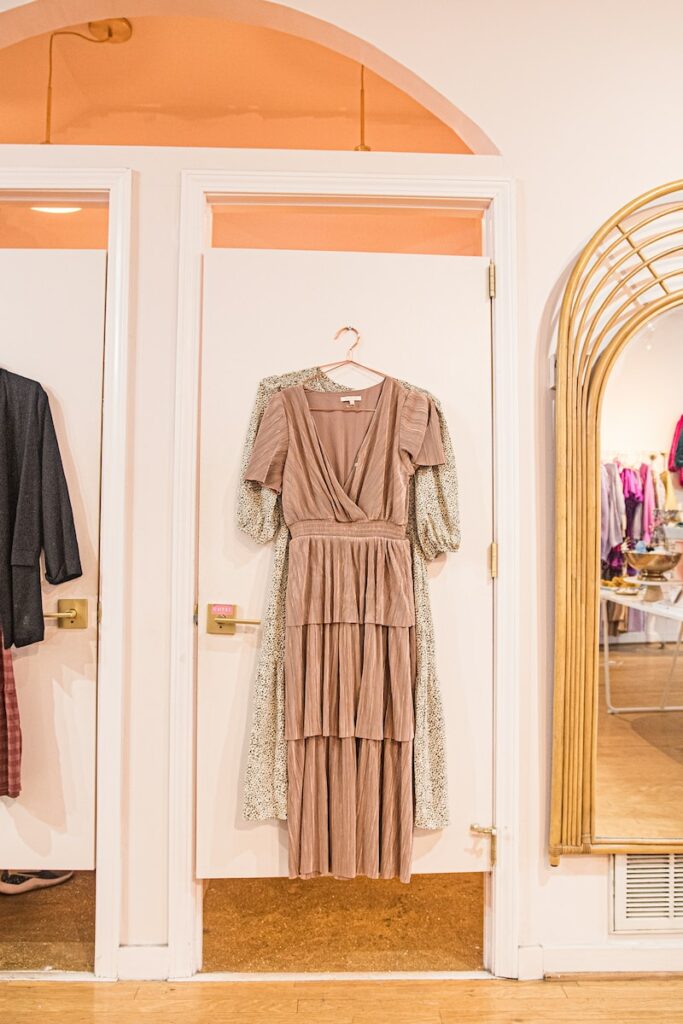 The world of semi-formal attire can be a bit confusing, especially for women. There is a wide range of options, from cocktail dresses to dressy separates. So, let's dive into the specifics of selecting the perfect outfit for a semi-formal event.
First off, it's important to understand what the term "semi-formal" means. Semi-formal attire is a step down from formal, yet still more dressy than casual clothing. It's often required at events such as semi-formal weddings, cocktail parties, and holiday gatherings. A semi-formal event typically means you'll want to wear something a bit more polished and sophisticated than your everyday wardrobe.
When it comes to semi-formal dress codes, a cocktail dress is a popular choice. These dresses are typically knee-length but can also be shorter or longer, such as midi or maxi dresses. You can find cocktail dresses in a wide variety of styles, including off-shoulder, sleeved, or even with a deep V-neckline. Floral prints or playful twists, like puff sleeves or cutouts, can add a bit of personality to your semi-formal look.
If you prefer separates, you have several options for semi-formal attire. Pairing a dressy blouse or button-down shirt with a pencil skirt or dress pants can create an elegant yet comfortable outfit. Additionally, a dressy jumpsuit or a tailored pantsuit with a lighter suit jacket can also work.
When choosing footwear, opt for dress shoes like strappy sandals, pumps, or low heels that complement your outfit. Avoid tennis shoes or overly casual options, as they may not suit the dress code.
Accessories are an excellent way to elevate your semi-formal outfit. For example, you can add statement earrings, a clutch, or a belt to enhance your look. Feel free to wear either pantyhose or bare legs, depending on your preference and the formality of the event.
It's worth noting that while semi-formal is more relaxed than full formal (black tie), there are still some guidelines to follow. For instance, avoid wearing jeans, t-shirts, or overly casual clothing to semi-formal events. Additionally, daytime events may warrant lighter colors, while nighttime events call for darker hues.
Navigating Semi-Formal Events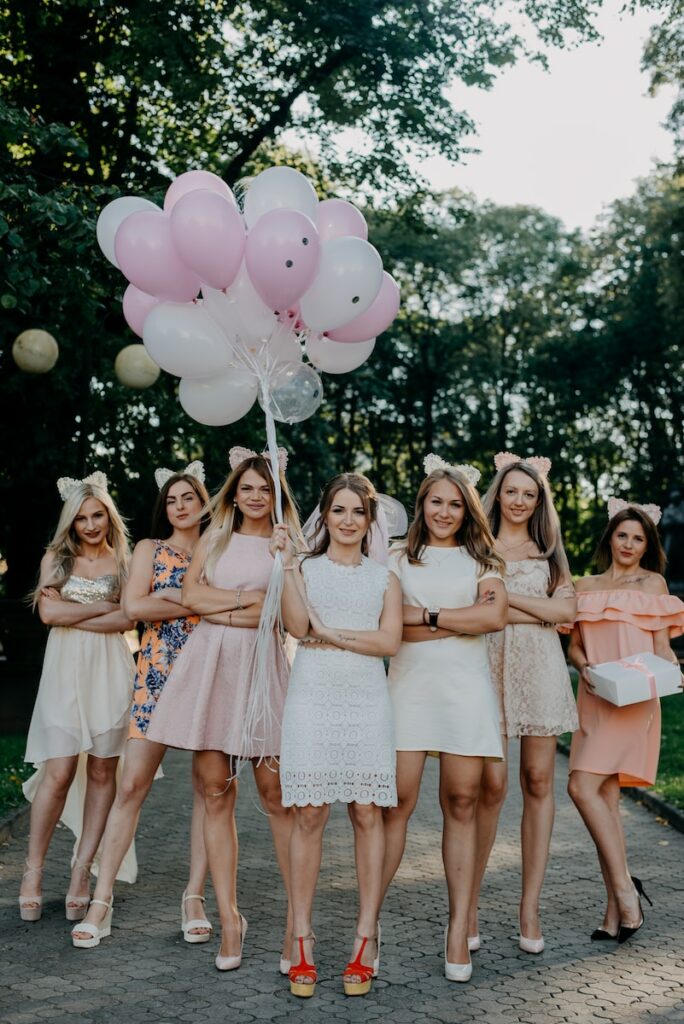 Attending a semi-formal event can be both exciting and intimidating, especially when it comes to choosing the right outfit. With a wide range of dress codes and attire options, it's essential to be informed about what this kind of event entails. In this section, I'll guide you through the semi-formal dress code and how to navigate these events with confidence.
Semi-formal attire lies between casual and formal dress codes, making it perfect for occasions that are not too laid back but not overly formal either. Events with a semi-formal dress code include cocktail parties, outdoor weddings, holiday parties, and other social gatherings.
When it comes to semi-formal attire for women, some popular options are:
Cocktail dresses or knee-length dresses (midi dress)
Evening gowns (not floor-length, preferably maxi dresses)
Skirts and dressy blouses
Dressy jumpsuits or pantsuits
Men's semi-formal wear involves:
A dark suit (consider a lighter suit for daytime events)
A dress shirt or button-down shirt
Dress pants
Dress shoes, such as loafers, brogues, or oxfords
In terms of accessories:
Women can opt for statement earrings, necklaces, and other accessories to complete their look.
Men should consider wearing a pocket square, cufflinks, or a tie to elevate their outfits.
It's important to strike a balance between formal and casual in your outfit choices. For example, a midi dress in a neutral color or a simple pattern (like floral prints) would be appropriate for a daytime semi-formal event. Meanwhile, an evening semi-formal event might call for a more sophisticated cocktail dress or a jumpsuit with a deep V-neckline.
When attending a semi-formal wedding, guests should keep the wedding venue and time of day in mind while selecting their attire. For example, wedding guest attire for an outdoor daytime event may be lighter and more relaxed, while evening events typically call for darker and more elegant attire.
Other tips for navigating semi-formal events include:
Avoid wearing shorts, t-shirts, or tennis shoes
Stay away from tight or revealing clothing
Don't wear jeans or overly casual items
Opt for well-fitting clothes and dressy accessories
By following these guidelines, you'll feel confident and appropriately dressed for any semi-formal event you attend. Remember, it's always better to be slightly overdressed rather than underdressed, so don't hesitate to add a touch of elegance to your semi-formal outfit.
Final Thoughts: Semi Formal Attire
With so many semi-formal events and occasions to attend, understanding the ins and outs of semi-formal attire is essential. Navigating through the world of dress codes is made easier with this guide on semi-formal wedding attire and other semi-formal event clothing.
Semi-formal attire ranges from cocktail dresses to dress pants and suit jackets, making it a versatile dress code option. For men, a dark suit or lighter suit with a dress shirt, tie, and dress shoes strike the perfect balance. Women, on the other hand, can opt for knee-length dresses, midi dresses, or even elegant maxi dresses for semi-formal weddings and other events.
There's freedom to play with different styles when it comes to semi-formal dress codes. Whether it's a cocktail dress with a playful twist, a classic suit jacket with a pop of color, or a dressy casual outfit for daytime events, there are endless possibilities. Just ensure to avoid overly casual options like t-shirts, jeans, and tennis shoes.
Ultimately, choosing the best semi-formal attire comes down to following the dress code, ensuring you're comfortable, and expressing your personal style. Experiment with different pieces like maxi dresses, floor-length gowns, or even a sleek pantsuit to create the perfect semi-formal look. After all, dress codes are meant to be guidelines, and the key to rocking a semi-formal outfit is confidence. So, go forth, and embrace the world of semi-formal attire with poise and style!
Other suggested articles:
How to Wear a Boutonniere: A Comprehensive Guide