What color shoes go with hot pink dress? If you're considering a fuchsia or hot pink dress for an upcoming bridal party, birthday celebration, or Valentine's Day but aren't sure what color shoes to match it with, look no further.
There's no need to be concerned. I've compiled a list of the top six color shoes to match a hot pink dress, so you may put together the ideal fuchsia outfit for Love Day.
Or any other day! It's impossible to ignore how popular pink dresses and ensembles are returning. With so many fashion bloggers and celebrities wearing it, it's only natural that it would be one of the most coveted colors for both casual and glamorous styles.
What Color Shoes Go With Hot Pink Dress
What Color Shoes Go With Hot Pink Dress: Navy Shoes
If black is too boring, navy shoes are a wonderful alternative that looks fantastic with vivid pink. We typically see bright pink shoe combinations with navy dresses, but why not swap them to keep a fuchsia outfit or ensemble current? A light-colored or metallic handbag would be best here. Avoiding a black purse with navy shoes and a hot pink dress.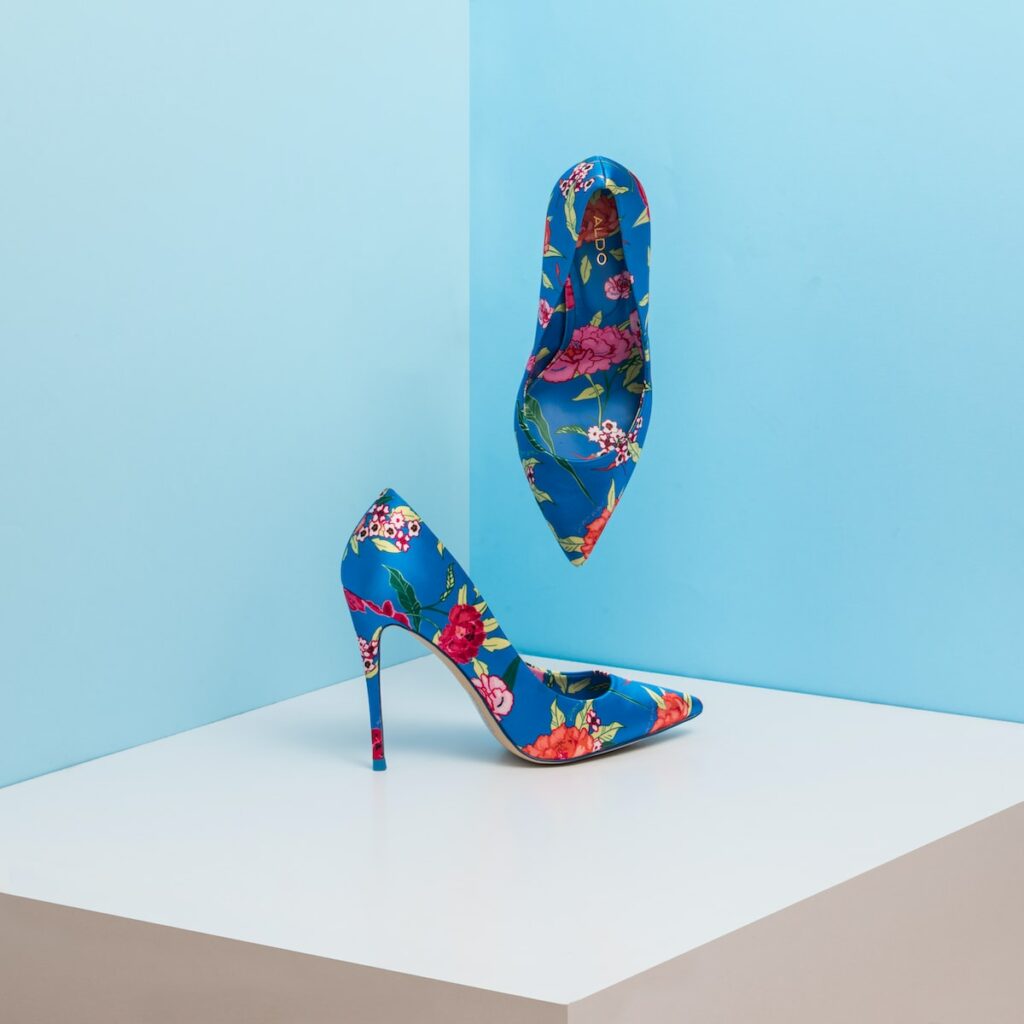 What Color Shoes Go With Hot Pink Dress: Black Shoes
A bright pink dress paired with black pumps = a beautiful combination! And it's also a simple one because who doesn't have a pair of black sandals, heels, or flats to go with their fuchsia outfit? Some may regard this pink and black combination as dull, however, it's a stark contrast to a brilliant colored dress that never becomes old. What color is the purse in this combo? That depends on you; anything but navy, so choose whatever you like best!
What Color Shoes Go With Hot Pink Dress: White Shoes
A pair of sharp, white or slightly off-white shoes will provide a great contrast for your outfit and your pink dress. Spring/Summer weddings, parties, and depending on the dress and shoe type, casual outfits are all enhanced with a pair of white shoes.
What Color Shoes Go With Hot Pink Dress: Burgundy Shoes
I've lately noticed a lot of fuchsia or magenta clothing paired with dark burgundy shoes. Although you wouldn't assume they'd go well together at first, these two warm colors clash and complement each other nicely. Consider the hot pink dress worn with burgundy shoes (above right) and make your own decision! A bright, white or metallic handbag would look great with this hot pink/burgundy combination.
What Color Shoes Go With Hot Pink Dress: Black & White Shoes
If you want to mix things up and go with a different color for your shoes to match your fuchsia dress, why not take a double dose of neutrals to round out your look? Because black and white complement hot pink clothing and ensembles incredibly, a blend of black and white shoes is also appealing. And most importantly, they'll make quite an impression!
What Color Shoes Go With Hot Pink Dress: Metallic Shoes
A hot pink dress with silver shoes, gold shoes, or somewhere in between looks polished every time. My favorite combination is a hot pink dress with silver shoes, because the cold tone of silver stands out more sharply against the warmer fuchsia tone. Gold or rose gold, on the other hand, look fantastic and are currently the metal to beat. I'm not a fan of any metallic color paired with pink clothing except for an orangey copper.
What Color Shoes Go With Hot Pink Dress: Nude Shoes
A hot pink dress with shoes in nude color is always a good option if you want to maintain a more neutral appearance. Keep in mind that "nude" can mean different colors for different people, so match your shoes to the shade of nude that works best for you. This will help elongate your legs and ensure that your outfit gets the attention it deserves.
In other words, beige or blush shoes are perfect to go along with any hot pink outfit and skin tone because it won't create as much contrast than if you were to wear a pair of white shoes.
What Color Shoes Go With Hot Pink: Bright Contrasting Color Shoes
If the shoes you're wearing with your hot pink dress aren't you, why not liven things up a little with a pair of bright, contrasting heels? The following are some of my favorite shoe colors that match hot pink:
A yellow dress paired with a pink shoe.
Vibrant green reminiscent of limes
Cobalt blue & light blue
Not only can bright orange be fun, but it can also add less contrast to your ensemble. Depending on what other colors you pair it with, you can easily achieve a fresh and funky look.
Choose a distinct tone of color to brighten up your look and add contrast, or go for a white purse instead. A shiny handbag may also be stunning, depending on what your shoe color is.
What Color Shoes Go With Hot Pink Dress Bottom Line
As a general rule of thumb, any shoe color goes with hot pink except for those that are too close to the same color family (e.g. light pink shoes with a hot pink dress). When in doubt, wear black shoes or opt for nude footwear. If you want to add a pop of color, choose a bold hue that will contrast nicely with your dress. And finally, have fun with it! Life's too short to be matching everything perfectly all the time.