What is classic style clothing? In the world of fashion, trends come and go, but there is a category that remains eternally relevant and effortlessly sophisticated – classic style clothing. This enduring fashion choice encapsulates a sense of timeless elegance that transcends eras and continues to inspire countless generations. Whether it's the iconic little black dress, the crisply tailored dress shirt, or the breezy summer dress, classic style clothing is a reflection of refined taste and an appreciation for enduring aesthetics.
In this exploration, we delve deep into the essence of classic fashion, dissecting its characteristics, understanding its versatility, and appreciating its role in modern wardrobes.
What is Classic Style Clothing?
At its core, classic style clothing represents a set of wardrobe choices that remain steadfast and graceful despite ever-changing trends. It embodies a certain elegance that defies the passage of time, making it a go-to choice for those seeking a polished and sophisticated look. Classic fashion celebrates simplicity, focusing on clean lines, impeccable tailoring, and enduring designs that have stood the test of time.
Classic style clothing is all about redefining elegance. It emphasizes quality over quantity and opts for pieces that exude an understated charm. A prime example is the quintessential little black dress. This iconic garment, popularized by Coco Chanel, epitomizes classic fashion. Its versatile nature allows it to seamlessly transition from casual daytime outings to formal evening affairs, making it an essential cornerstone of any timeless wardrobe.
Mastering the Art of Classic Clothing: Time-Honored Trends
To master the art of classic clothing is to embrace time-honored trends that have left an indelible mark on the fashion landscape. A well-fitted dress shirt, for instance, is a staple that embodies sophistication. Its tailored silhouette and crisp fabric evoke a sense of professionalism and confidence, making it a favored choice for formal occasions and business attire.
Classic Style Clothing: A Journey Through Fashion's Everlasting Charm
Embarking on a journey through the realms of classic style clothing is akin to traversing the annals of fashion history. Classic pieces have the ability to transport us to bygone eras, connecting us with the elegance and allure of the past. Styles that were chic decades ago remain equally fashionable today, a testament to the enduring appeal of classic fashion.
Classic Clothing: Embracing Tradition in Modern Wardrobes
In a world where fashion often gravitates towards the avant-garde and experimental, classic clothing reminds us of the beauty found in tradition. It encourages us to appreciate the sartorial heritage that has paved the way for contemporary styles. A well-chosen summer dress, with its breezy fabrics and timeless prints, effortlessly captures the essence of classic style while embracing the joys of the present.
Decoding Classic Style Clothing: A Fusion of Nostalgia and Glamour
Decoding the nuances of classic style clothing reveals a fusion of nostalgia and glamour. It enables us to evoke the spirit of yesteryears while making a stylish statement in the present. Classic fashion empowers us to curate looks that are both sophisticated and emotionally resonant, much like the enduring allure of a perfectly fitted dress shirt.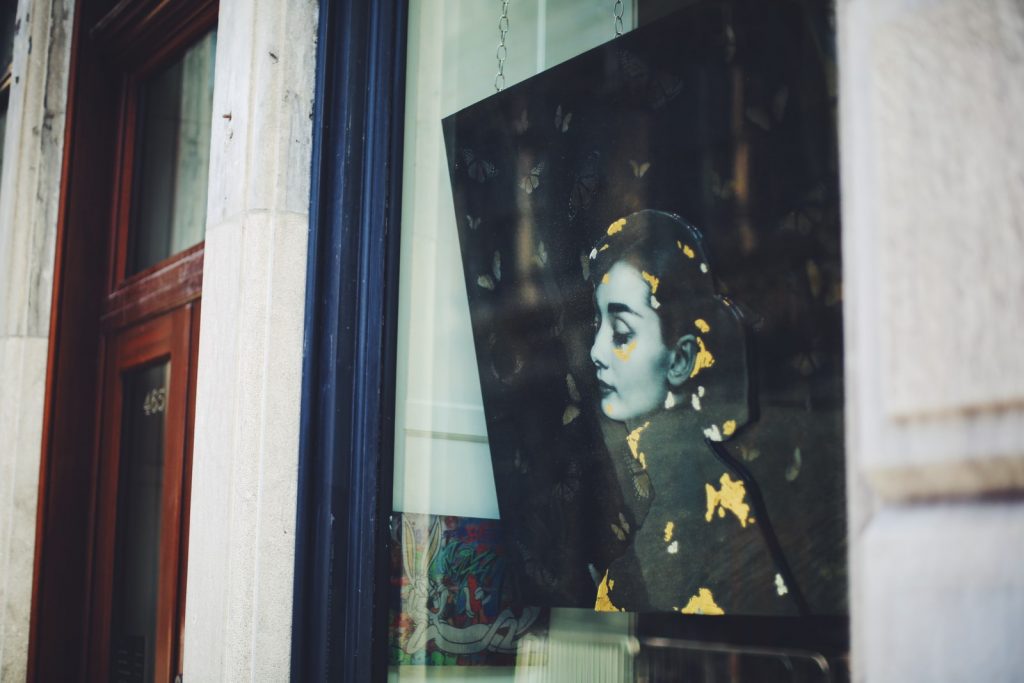 Classic Style Characteristics
The basic of basics: no-frills cuts, neat hems, neutral hues, basic stripes or subtle detailing. The finest tailoring is frequently the detail that catches the eye. Minimal adornment. Simplicity is what makes it so appealing. Fabric with a high level of sophistication. Exquisite quality. And, to name just a few, perhaps a hint of red lipstick. Keep reading if you find yourself saying yes.
Value is also significant for the traditional woman, as goods are intended to be kept for long periods of time. To find out more about the newest products in our store, visit our blog. The old items are classics and will go with anything. They're investment dressing at its finest – and a classic woman isn't afraid to spend money upfront on high-quality pieces for her wardrobe knowing they'll be reached for time and time again and last for years.
These women exude a quiet self-assurance, and they have no desire to flaunt their arrival with garish over-the-top fashion styles. Their aim is to draw the attention they deserve, and they will undoubtedly receive. In the images below, Meghan Markle is wearing all black or all white, but her clothes attract attention because of the tiny details.
What Isn't Classic Style
It's also crucial to understand who you aren't. You may have been seduced by traditional design without realizing what a classic wardrobe is, but instead, you already know what styles you don't enjoy.
You're not into the latest, most cutting-edge fashions. Busy patterns and too many colors in one outfit aren't your style, nor are busy styles or asymmetrical cuts. You like clean lines and conventional designs and cuts that you can wear for a long time. No frills, no fuss, and nothing over the top. Small details that make a simple classic clothing unique are appreciated by classic women: buttons, a notched lapel, jewel embellishments, ruffles, peplumbell sleeves with ties or ribbing.
Classic Style in the Real World
At Work
Think structured blazers and tailored pants for a polished appearance when it comes to office clothing. A well-fitting jacket, such as a properly fitted blazer, instantly unifies your appearance while also complimenting simple tops or a cotton-button up. A sheath dress may be complemented with a jacket, a cardigan, or worn alone. A selection of separates can create different looks: sweaters, button-down shirts, skirts, cardigans, blazers, and dresses.
Ankle pants are perfect for Fridays off and look great with a crisp white shirt, a red lip, dark sunglasses, black boots or heels. And if you want to follow in the footsteps of Grace Kelly, wear ankle pants with a neutral color sleeveless turtleneck.
Here are the five classic pieces that every man should own: a trench coat, a fedora, a blazer, boots and a tie. A trench coat is an essential basic item for any guy's wardrobe. It's regarded as the king of all coats since it has everything you want in terms of style and function. The quintessential traditional must-have, a fedora is perfect for any outfit. A blazer should be tailored to your body and can be worn with jeans or trousers. The key to nailing this look is in the fit.
Boots are a great way to add style to any outfit. They come in many different styles and can be dressed up or down.
On The Weekends
Striped tees are ideal for creating the effortlessly cool French girl look. For a sunny summer day at the park, go with black skinny jeans and red lipstick.
A pencil skirt or wide-legged pants with a buttoned blouse are both stylish and comfortable for the weekend, or choose a knee-length dress to complement your appearance for an important event.
A Night Out
Wrap dresses provide a flattering and timeless look. The LBD (little black dress) was designed by Coco Chanel for the traditional woman, but it doesn't always have to be black. Create a low bun that is tied up and worn with simple earrings and heels, or go for a clutch and stiletto shoes for an edgy vibe. Both are absolutely exquisite, well-dressed, fuss-free looks.
Perhaps you've been wearing this type for many years and have fallen in love with it. The wonderful thing about recognizing your classic style is that there are certain standard components in your wardrobe that you can depend on—and then it's simply a matter of adding a scarf or boots to stay true to your essence while still keeping things consistent.
If you're new to the classic style, that's perfectly fine. Being well-dressed is a habit that takes practice and requires continuous learning. In such circumstances, I've included some blunders to avoid while building a traditional wardrobe from the ground up.
Things to Avoid When Creating a Classic Wardrobe
Forgoing Comfort
Not only are modern classics well-known for their clean lines and clever cuts, but they're also recognized for being comfy. Pieces are intended to become permanent fixtures in your home that will endure for years. Luxury should be comforting; otherwise, it isn't really luxury. Take Coco's advice: "Luxury must be comfortable because if it is not, then it is not genuine." Take note of the following tips from Coco to help you find these items more easily.
For the past 20 years, I've worn the same black skirt with a pencil tucked in it. Aside from the fact that the cut is perfect, it has a little give to it, making it quite comfy and easy to wear. I can eat my lunch and then sit down comfortably afterward.
Quality
Classics are defined by high-quality items, as previously said. This does not mean that every purchase you make must be costly. However, it is critical not to cut corners on key factors such as size or fabric – otherwise, you will replace them soon. Instead, try to pick each item with care. This might entail purchasing a new thing every month or season. It's about creating high-quality goods that you'll enjoy and wear for many years. You might discover high-quality goods at much lower costs. I'm wearing a lovely black pencil skirt from The Limited.
I like to spend the most money on bags, shoes, and outerwear since they significantly improve inexpensive items. They're generally the most long-lasting components and can survive a decade or more if properly maintained.
Sticking To All Black
I adore all black with all my heart, but don't be fooled into believing that a conventional wardrobe simply entails dark colors. The whole spectrum of neutrals is ideal for mixing and matching, and don't be scared to throw in a shoe, bag, or scarf with some flair.
What is classic style clothing? Classic style clothing embodies an unwavering charm that defies the whims of fashion trends. It offers a haven of sophistication, allowing individuals to express themselves through timeless pieces like the little black dress, dress shirts, and summer dresses. With its focus on quality, refinement, and enduring designs, classic fashion serves as a reminder that true style transcends time, making it a truly indispensable element of any fashion-savvy individual's wardrobe.
What Color Cardigan to Wear With Black Dress
Best Seiko 5