Let's be honest; no matter who it is, finding a present is a difficult task. It takes a lot of planning, thought, and effort to find the ideal present for a friend or family member. When buying the ideal gift, candles are an excellent option.
Scented candles are always well received and there's something for everyone since they're so adaptable. Here are several reasons why scented candles make the ideal present for almost everybody.
Cost-Effective Gifts That Show You Care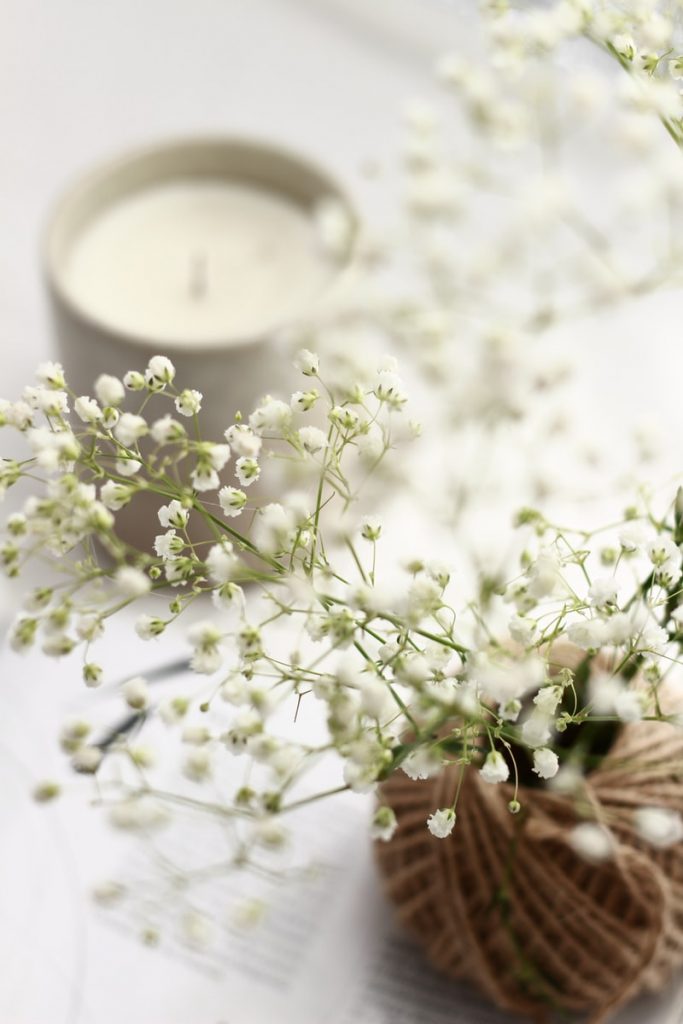 Scented candles are a wonderful alternative if you're on a tight budget but still want to show your loved one how much you care. You can purchase high-quality scented candles for as little as $20-$45, allowing you to easily pick one that matches your budget.
Unique Meaningful Gifts
The best feature of scented candles is their variety of perfumes. There's something for everyone with a wide range of fragrances, from fruity and sweet to floral and musky, as well as everything in between.
The sense of smell is the only one directly linked to memory and emotion. Because scented candles have the capacity to transport us to a beautiful place, whether imagined or recalled, they are ideal presents for individuals who have no interest in perfume.
Provides Aromatherapy
What is a more effective method of expressing your concern for someone than letting them know you want them to be happy and positive? Candles scented with essential oils stimulate receptors in the brain linked with producing feelings of optimism.
Who wouldn't want to relax and unwind after a long day by lighting a candle? It's great to have this self-care present for yourself so you can reap the numerous advantages of aromatherapy, even if it isn't given as a gift.
Long-Lasting Enjoyment
A high-quality unscented scented candle will continue to give off fragrance for many months and years. They offer a lot of hours of fragrance once lighted. They are an exquisite addition to any home and will fill your whole house with a wonderful scent that you can enjoy for a long time.
Adds Beauty to Space
Candles are a wonderful way to bring beauty into any area; nevertheless, many people don't light them. Candles have an incredible power to transform any room's appearance. Whether lit or not, their beautiful jars and subtle fragrance release add an elegant focal point to any space.
This is why they are such great presents for others and yourself. They may be used in a variety of ways.
We hope you enjoyed learning about why scented candles are wonderful presents. Check out the New Zealand Collection for a unique range of scented candles that capture distinct New Zealand experiences. The sounds of the New Zealand wilderness are a great way to unwind and relax. Some people even go as far as having their own still-life pieces created from local flora, reptiles, and creatures found in the wild.
What Makes a Luxury Candle?
Merriam-Webster defines luxury as "something extra to pleasure or comfort that is not necessarily required."
Candles have been a vital source of light and warmth for thousands of years. However, the use of incandescent light bulbs, fluorescent lamps, and LEDs has essentially made their original purpose obsolete. Today, the majority of people like to purchase candles for three basic reasons: decor, ambience, and aromatherapy.
Luxury candles, by definition, are expensive. However, not all expensive candles are luxury candles. If you're looking for a way to distinguish genuine luxury candles from ordinary home flames, here are some characteristics that separate them out.
The Fragrance
The scents that attract and entice customers to luxury candles are created by a delectable, specially curated combination of fragrance oils.
Traditional store-variety candles are often limited to one or two basic fragrances, resulting in them being overwhelming and one-dimensional. Luxury candles, on the other hand, include a symphony of smells that blend together to produce a full-bodied olfactory experience with a harmony of top, middle, and bottom fragrance notes.
The Wax
Wax with high quality is essential for good candles. The type of wax used to fill the container has an impact on how long a candle lasts and how it smells dispersed.
Candles are made from paraffin, which is the most affordable form of wax. Although paraffin works well for holding fragrance and color, it generates soot when burned. It's also not very environmentally beneficial because paraffin is a non-degradable byproduct of oil.
Higher-end options such as coconut wax, beeswax, and soy wax are more frequently used in luxury candles. For example, our candles are made of natural soy wax, which burns more slowly than paraffin and allows you to enjoy the atmosphere and scent up to 50 percent longer. Soy wax is a versatile scent carrier that doesn't need chemical amplifiers to produce a powerful, well-balanced fragrance throw.
The Wick
Candles have many forms and sizes; the candle's construction, though, is still quite basic. The type of wick used in a candle has a significant influence on how it burns and fills a space with fragrance.
You may anticipate a clean burn at a constant, moderate temperature with a high-quality candle. The appropriate wick makes it all possible.
The thickness of the wick, its material make-up, and the way it's braided (or not) are all meticulously planned to match the candle's size, type of wax, and distinct scent combinations.
The Container
A luxury candle's container is its "face."
Unlike the run-of-the-mill candles that are produced in large quantities, a luxury candle is meant to be as much of a visual and olfactory delight for our eyes as it is for our noses. The composition, hue, weight, and design all impact the overall sensory experience, which tells a multidimensional narrative.
Each luxury candle company has its own design style for the container; some are intricate geometric forms, while others are constructed of high-quality materials.
The Packaging
Packaging is also critical for identifying luxury candles as unique, particularly when giving them as a special and treasured gift to loved ones.
Fabulously fragrant candles are an investment for consumers, much as a luxury car or property. They put in significant time, care, and money into creating meaningful, high-quality packaging that provides a literal red carpet for the premium candle within.
The colors, shapes, materials, and storytelling elements come together to create a memorable first impression of the brand and helps build anticipation for what's to come. 
How to Make Your Perfume Last Longer