The color rust is becoming increasingly popular in everyday wear fashion. Although it's a beautiful color, it can be difficult to style. But with the right shirt and styling choices, you can definitely make it work. So, what to wear with rust colored pants?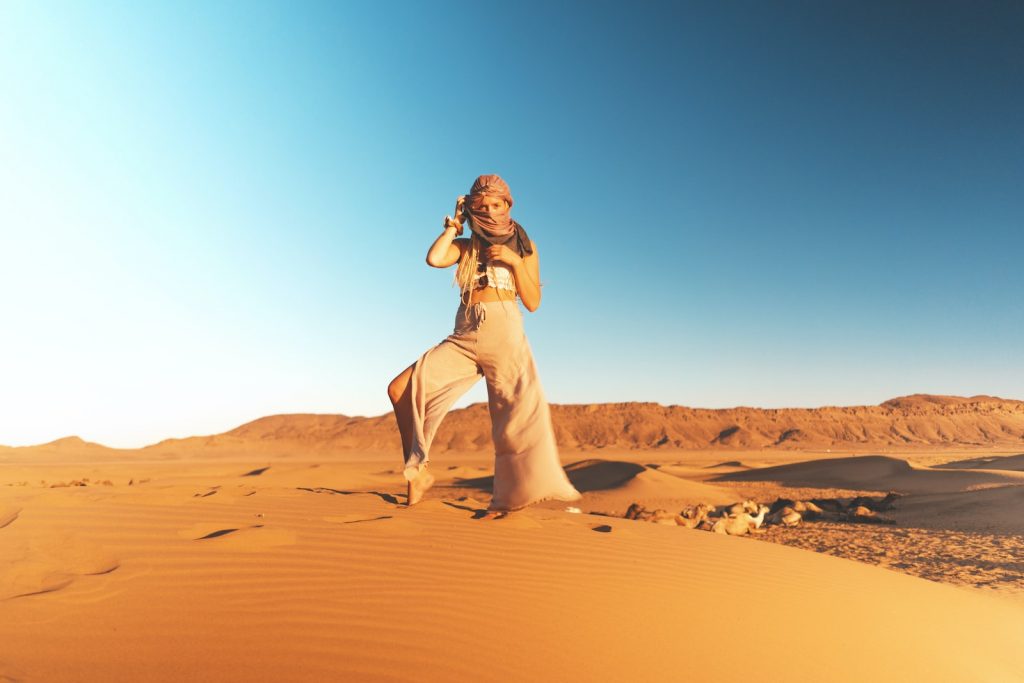 What to Wear With Rust Colored Pants
If you're purchasing a pair of rust-colored trousers, make sure to get matching items. White or black clothing looks fantastic with rust pants or pants. You may also wear a t-shirt with since the trousers and/or pants are somewhat informal.
To help reduce the time spent browsing your wardrobe for the perfect outfit, we've provided some ideas below.
What to Wear With Rust Colored Pants-Best Colors
White Shirts
White is a versatile color that goes with everything, including rusted pants. A white shirt will provide you with a bright and fresh feeling during the summer or on a casual stroll in the park. It'll also set you apart from the rest of the pack.
Black Shirts
A black shirt will go well with your rust pants. They'll provide contrast without overwhelming them.
Navy Shirts
With rust pants, a navy blue shirt is more pleasant to wear. Because it is not too bright, it will also create a good contrast with rust pants and other colors.
Gray Shirts
If you want to wear pants that is rusty with another color shirt, it's a gray one. Gray is the right balance of loud and soft (and it goes well with blue denim).
Rust Pants Outfit Ideas for Men
Wearing rusted pants may be a problem for some, but with the appropriate clothing items and paired properly, you'll slay it. Here are some outfit ideas on what to wear with rust colored pants.
What to Wear With Rust Colored Pants: Off-Duty Look
For an off-duty look, wear a white crew-neck t-shirt with rust pants. These 2 items go well together. When you complete your outfit with white canvas low-top sneakers, the entire appearance is consistent.
For an off-duty ensemble that's still really fashionable, try a wool turtleneck and jeans. A black suede tassel loafer is a simple way to add elegance to this outfit.
A pair of blue jeans and a white T-shirt with rust pants make for an attractive combination. A splash of refinement to this ensemble may be added by wearing black leather boots at the end.
The dark brown wool turtleneck with rust trousers is a great combo for looking classy and trendy. To complete the ensemble, add some beige leather low-top sneakers.
To look ridiculously casual and trendy at the same time, wear a tan cable pullover, white dress shirt, and rust trousers. To make it more stylish, add white canvas low top sneakers.
What to Wear With Rust Colored Pants: Modern and Stylish Outfits
Create a rugged, modern look by wearing an olive overcoat and rust pants.
A beige wool turtleneck and rust color pants will look fantastic with a modern gentleman's refined wardrobe. White canvas low top sneakers provide this getup an exquisite twist for the entire appearance.
You may also choose to wear a dark green crew-neck pullover with rust pants for a contemporary twist. You might want to be daring and use black suede shoes instead of your typical white sneakers.
Achieve a modern gentleman look by pairing a tan linen jacket with navy polo and rust trousers. To add a touch of personality, wear brown shoes or dark brown suede driving shoes.
What to Wear With Rust Colored Pants: Formal Look
A navy blazer teamed with a white dress shirt looks great when you're wearing rust-coloured pants. Alternatively, why not try teaming your ensemble with some navy suede tassel loafers?
For a fresh take on the traditional formal, try combining a beige wool blazer with rusty pants. If you want to add some life to your getup, go for a pair of brown suede derby shoes.
Every guy should try out the look of a lighter shade or tan blazer with rust pants – it's very polished. top off your outfit with some tan suede double monks.
Pair a charcoal jacket and navy waistcoat with rust pants to make yourself look sharp. To add some extra refinement to your outfit, complete it with dark brown suede oxford shoes.
The best way to make your clothes look classy is by layering a brown check blazer over a navy dress shirt and rust pants. A pair of black leather boots would complete the outfit perfectly.
What to Wear With Rust Colored Pants – Bottom Line
Rust pants are a great way to add some color to your wardrobe. There are many ways to style them, and the key is to find the right combination that works for you. With the right shirt and shoes, you can't go wrong with rust pants. So go out there and experiment!
What Color Tie Goes With a Purple Shirt?
What Colors Go With Olive Green Pants?
Are Chinos Formal? (Answered)
What Color Shirt Goes With Dark Grey Pants?
What Goes with Brown Pants Men's Fashion
What Color Shirt Goes with Navy Blue Pants?