Are pleats out of style? The waist is the focal point of any style. It's not in a "don't those models eat anything" sense. Instead, it's because where a guy's suit pants sit shows whether he knows how to dress himself, as I was told by a dapper gentleman once.
For what feels like an eternity, trousers have perched dangerously on the hips, posing the risk of falling to the floor at any moment. It's an unattractive location to wear your kecks; it strains your torso while shortening your legs with flat fronts. Even tall and thin men appear enormous in hip-huggers.
Over the past few years, flat front trousers have crept upwards, approaching a man's natural waist. Italy's tailoring titans — Armani, Cucinelli, and Caruso — have fueled the trend by providing long-overdue billowing legs. That's because in order to look more laid-back in long pants (you may stop the spit-takes now; they're happening) those acres of fashion forward extra cloth need to be spread out far away.
The pleat has been making a comeback lately, thanks to the changing winds. Until recently, "wearing pleats" was tossed with "bootcut," "square-toed," and "wraparound," an epithet that no one wanted to be associated with their wardrobe. Because they were comfortable, your grandfather wear pleated pants. Did you invest yourself into skinny jeans that buffed leg hair off because comfort and style usually don't get along well?
But what if you have to wear them to work? Well, now. The pleated trousers, which harken back to the 1970s, 1950s, and 1920s like a reviled prophet desperate for forgiveness for our flat-fronted sins, are returning once again to the present day. "They're great for people who want complete comfort in the way they allow volume in the seat of their pants while still looking formal and tidy. They provide a sense of emptiness that there simply isn't enough of these days.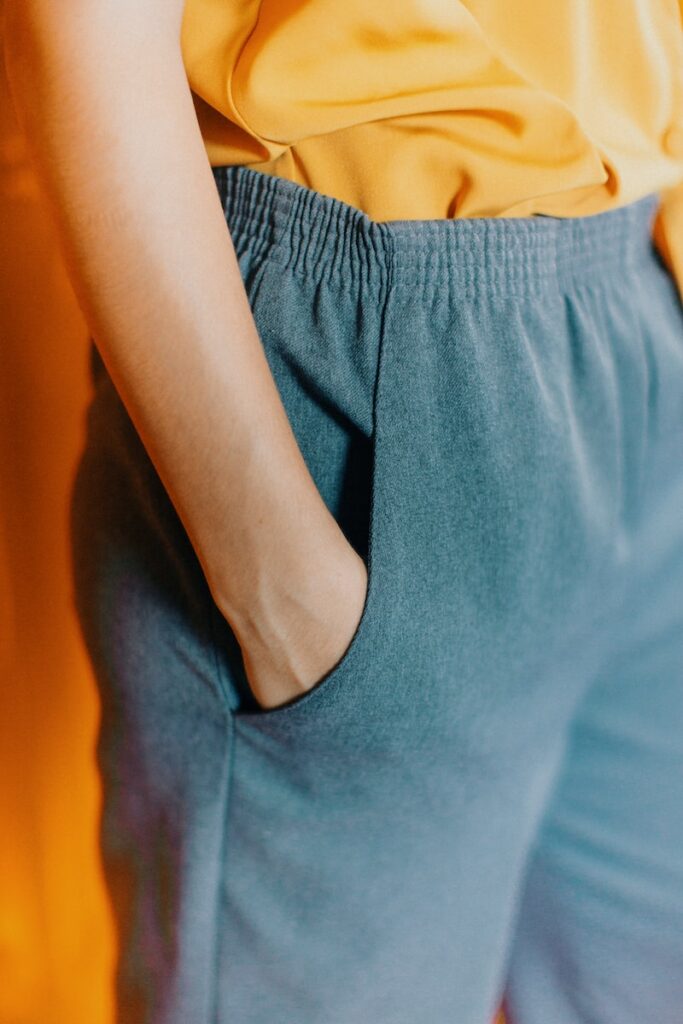 So, Are Pleats Out of Style?
In short, no. Pleated pants are making a comeback and can add volume and comfort to any outfit. However, it is important to choose the right fit and style for your body type. So embrace the pleats and find the perfect pair for you!
Are Pleats Out of Style?: What Is a Pleat?
A pleat is a fold in fabric, usually between the pocket and fly of pants, which gives extra material. It's important not to get caught up in the details when working with pleats. The male body does not flatten from stomach to knee; because the waist is (often) narrower than the buttocks, which are broader than the thighs; there isn't enough structure behind it all
Styles for front trouser areas come and go, but always consider a man's comfort. Flat-fronted trousers were first created during World War II due to scarce fabric options and rationing. However, they don't allow extra space in the seating area can be uncomfortable. Pleats offer some allowance, and room to breathe, but also mean that the trousers sit closer to your waist.
There are two types of pleats: forward (pointing to the fly) and reverse (folded towards the pockets, popular in Italy). Forward pleats are neater, while reverse folds create a more relaxed form. Multiples of both can be used, although there appears to be an upper limit of two on each side.
Are Pleats Out of Style?: The Modern Pleat
The greatest fashion trends come slowly. It takes a few brave individuals to lead the charge before others follow because these changes completely redesign the male wardrobe. Since the mid-2000s, flat-fronted-and-cut-slim has been the doctrine, but don't forget that it took a few years for folks to understand what Hedi Slimane was doing at Dior, with rail-thin models in even skinnier jeans.
Most men find it difficult to make a major change in their appearance; they follow the trends when they feel them. Then, it was the confluence of artistic guitar bands, the reemergence of 1980s fashion, and the Great Recession that encouraged us all to dress in a more minimalist manner.
We're now well over austerity, even if employment figures haven't yet translated to cash in our wallets. The popularity of Gucci maximalism and Instagram-inspired look-at-me fashion has caused men to desire clothes with clout. Pleated pants provide more – more fabric, more room, and a greater effect – than regular trousers. Even though your pleated trousers are from Topman rather than Rubinacci, nothing is as luxurious as comfort.
Are Pleats Out of Style?: How to Wear Pleated Trousers
Not only are pleats flattering on many body types, but they also serve a greater purpose than just looking good. If you want to enhance your figure without compromising your personal sense of style, follow these expert tips for the perfect amount of volume below the waist.
Dress Them Down
Pleats aren't formal, but they're not traditional either. Think about summertime bowling. Comb a white T-shirt with a straight-leg pleated pair of trousers and a Cuban collar shirt tucked inside.
Double Down
Go all-in on the double pleat trend. Two pleats are better than one. The double-pleat shows you are really embracing the trend." They look good with tailoring or a classic Breton-stripe tee.
Material Benefits
If you have more fabric to play with, experiment. "The younger generation is wearing heavy cotton, like seersucker textiles, to provide a vintage look and interesting forms."
Mix Up Your Footwear
The best pleated trousers for a smarter look don't drown your footwear. Instead, pair them with a double-buckled shoe. To balance the extra fabric, go for a chunky sole style reminiscent of those worn by commandos.
Hit the Street
The menswear moment that we're in right now means that anything goes–including pleated trousers with streetwear. A pair of Common Projects sneakers can look great with box-fresh pleats and a pop of color from a sweatshirt.
Season's Pleating
Heavier fabrics like flannel work well in the winter, while lighter ones such as linen-cotton are perfect for summer. Also, keep in mind that what looks best is usually dependent on personal preference.
Stay Focused
If you want to make a statement, go for pleats. They can be the star of your outfit, so pair them with something simple like a tee and slip-ons or brogues. It's a contemporary look that doesn't require much effort.
Are Pleats Out of Style?: The Dos and Don'ts of Pleated Trousers
Dos
Update them. For those who don't know, pleated trousers can still have a slightly old-fashioned feel. But it's not hard to shake off any mustiness. That sepia-tinted photo of your grandfather in his pleated slacks in Bognor might look cool and nostalgic, but the key to revived trends is not to repeat exactly what has been done before.
Traditional attire is at its best when it's modern, so consider adding in items that your grandfather would never wear. Stay away from slouchy cardigans and don't be afraid to experiment with a few current pieces of clothing. Chunky sneakers, hooded sweatshirts, and cropped bomber jackets are all good options here.
Embrace the tuck. Show off your pleats if you're wearing them. When covered by your shirt or jumper, the increased bulk of the pleated front is lost. You end up looking like you have a paunch. Keep it neat; tuck that shirt in for good measure. Ditto for tees and other tops and sweaters.
Discover your actual waistline. It's likely that you've been wearing your trousers too low if you're pleated. The slight curvature of the pleats is most flattering when worn a little higher, above the hips. It will also cinch in any additional holiday weight you might be carrying–which is always nice this time of year.
Dont's
Steer too casual. Pleats are designed to be used, rather than admired. This implies that when you pleat a fabric, it looks its best if it is actually doing something – the material must fall and drape properly. Scuba-inspired materials are too robust and structured for the delicate finesse of a pleat; however, it's not an easy style to execute well. If you're unsure about what type of cloth to use, stick with ones that can be divided into pieces.
Think bigger is always better. Oversized everything might be "in" right now, but that doesn't mean you should forget about moderation. Pleated pants provide enough room without the need for an oversized sweat or longline shirt. If your pants are a little wider, don't go excessively large with everything else or you'll look like a circus tent. Choose a slimmer-fitting top to pair with more relaxed trousers, and vice versa if your trousers are slim-fit.
Final Thought On Are Pleats Out of Style
At the end of the day, pleats are just one option among many when it comes to trouser styles. It's all about finding what works best for your own personal taste and figure. And don't let anyone tell you otherwise–if you love wearing pleated trousers, rock them proudly. Just remember to stay updated and wear them with confidence.