Are chinos business casual? The lines between what is considered "business casual" and "casual" clothing have been blurred in recent years. Many people are unsure of what they can and cannot wear to work. Chinos are versatile piece of clothing that can be worn in both business casual and casual settings. In this blog post, we will discuss the history of chinos, how to wear them, and when they are appropriate for use.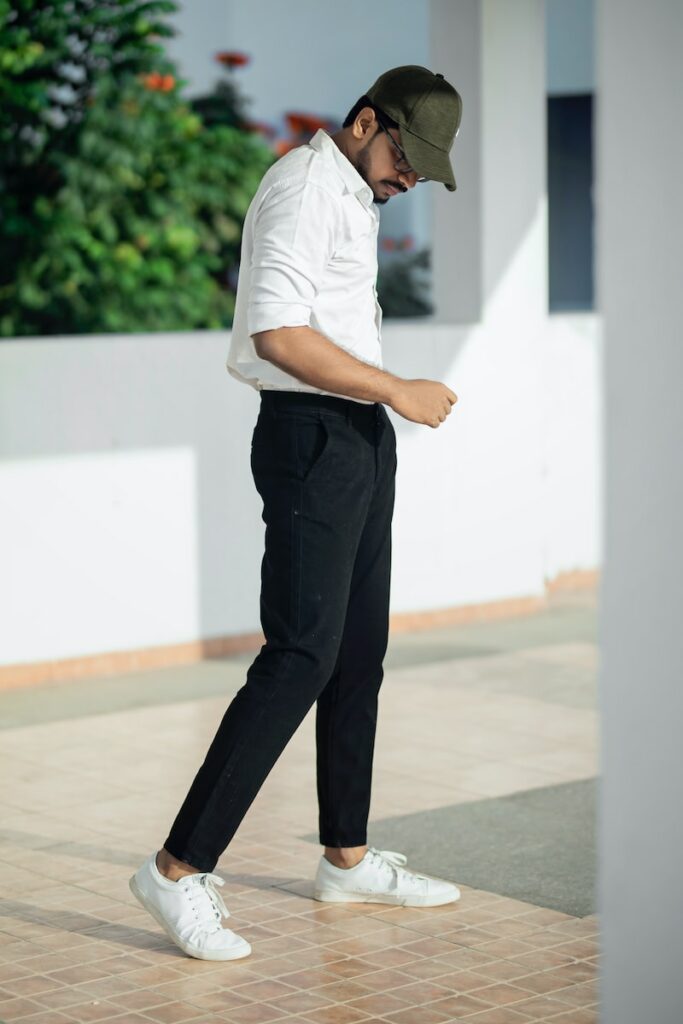 Are Chinos Business Casual
Chinos are a type of cotton twill dress pants that have become an extremely popular fashion item in recent years. They can fit into both the business casual and casual categories, depending on how you style them. In their most basic form, chinos are versatile clothing items that can be dressed up or down. They are made from cotton and come in a variety of colors, patterns, and styles. The popularity of chinos has surged in recent years because they are comfortable to wear, fashionable, and easy to dress up or down depending on the occasion.
So what exactly makes chinos business casual? In general, business casual clothing is professional but slightly more relaxed than traditional business attire. Typically, this includes dress shirts and slacks for men, and blouses or dresses for women. Chinos are considered business casual because they can easily be dressed up with a button-down dress shirt and blazer or sports coat, or dressed down with a t-shirt or polo shirt. Additionally, chinos come in a wide range of colors and patterns that can be easily paired with other business casual pieces, such as dress shoes or loafers.
Overall, wearing chinos are a great choice for men and women who want the versatility of both business casual outfit and casual clothing items. Whether you're heading to the office, running errands, or going out on the weekend, chinos can help you look put-together and stylish. So if you're looking for a versatile piece of clothing that can be dressed up or down depending on the occasion, consider adding some chinos to your wardrobe!
Button-Down Shirts
If your office has a more conservative dress code, it is best to stick to chinos and button-down shirts. However, formal dress shirts worn with suits usually have fewer color and pattern options — white, light blue, thin stripes or windowpane checks are typical — while casual shirts for men come in many more colors and styles.
With an array of colors and styles, the only thing limiting your sartorial possibilities is your imagination.
If you're unsure whether ties are still appropriate in the office, don't worry–they very much still are. In recent years, though, the options for ties have increased significantly. You're no longer limited to solid stripes or muted prints; now, there's a tie out there for every man, in whatever color or pattern he could want.
Polo Shirts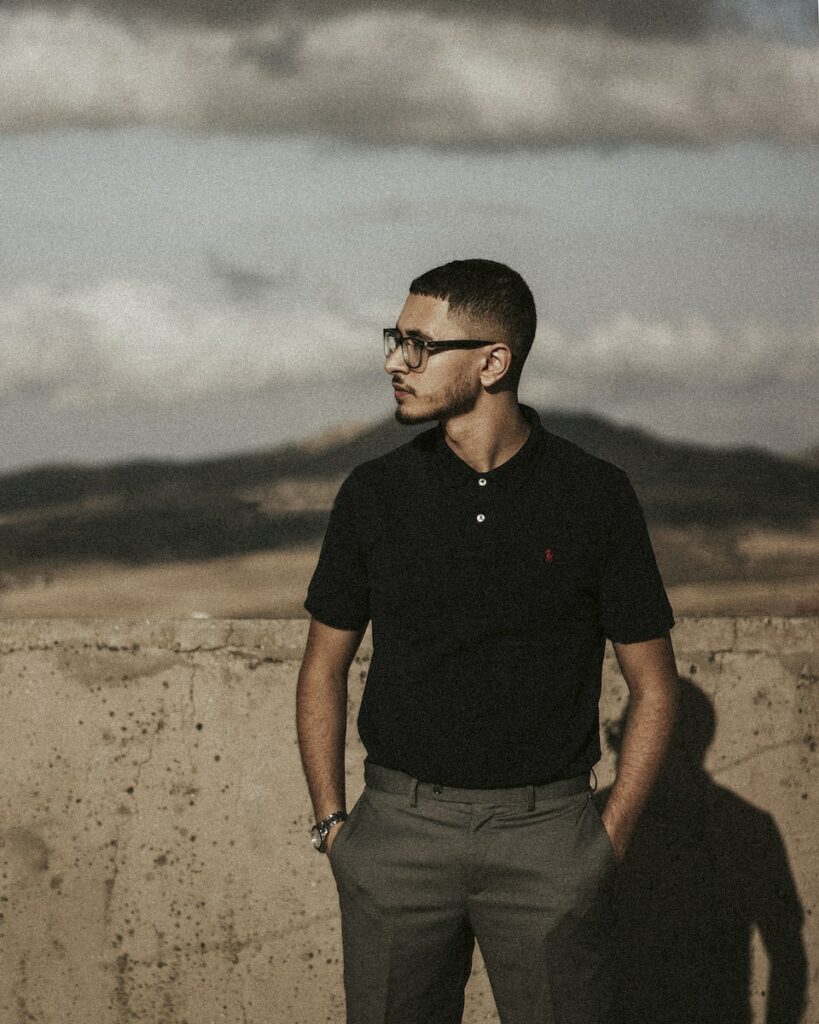 The other standard shirt for business casual attire is the polo shirt. Men's polos have collars like button-down shirts but don't button down the front. They are pullover shirts with two or three buttons instead. You should wear dress pants and always leave the top button undone; additionally, never wear a tie with a polo shirt. The softer fabric of the Polo and formal tie do not go well together.
Polos exist in both long and short sleeve varieties, some of which end in a band. In addition to stripes, paisleys, geometrics, and mini prints (like palm trees, seagulls, feathers, golf clubs), these shirts come solid colors.
Accessories To Wear Chinos
Say goodbye to sloppy office attire — tuck in your shirt and slip on a dress belt. When Belt choices for the suit-and-tie crowd, black, brown, or burgundy leather without much embellishment are best. Casual men's belts worn with chinos come in many more varieties like tooled leather or braided cording.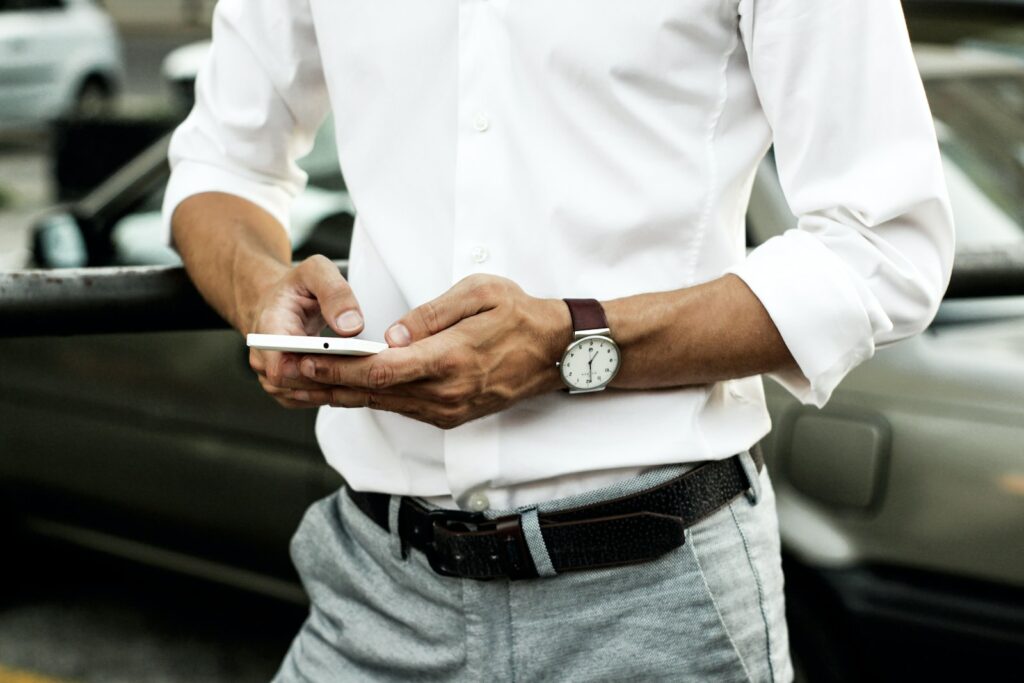 You don't have to be as formal with your shoes; people generally wear leather-soled shoes with suits, but you can also get away with rubber-sole shoes or even clean sneakers. As for socks, anything goes – from superheroes to poker chips to cats and dogs to classic argyles.
Are Chinos Business Casual Bottom Line
Chinos are considered business casual attire. The business casual dress code is more relaxed than formal business attire, but still much dressier and more professional than casual wear. Overall, chinos provide the perfect balance of formality and comfort for any situation, making them a staple in many professional wardrobes. So if you're looking for versatile clothing items that can be dressed up or down depending on the occasion, consider adding chinos to your wardrobe!