The beauty of chino pants is that they can be worn in a variety of settings, from street casual to business casual to semi-formal. They are also versatile in terms of style, so you can choose whether you want sleek and trendy or relaxed and comfortable pants depending on your needs.
If you're looking to change up your chinos, try experimenting with different shoes to wear with chinos. The right shoes can completely transform the tone of an outfit. To help you find the perfect look, we've compiled a list of the best shoes to wear with chinos. Whether you want to try sneakers, boots, loafers or dress shoes, we'll show you what works best.
Shoes to Wear With Chinos
The shoe styles you choose to go with your chinos depend on things like the dress code, colors of your shirt and pants, and even the season. Although many types of shoes can look good with chinos, some styles are usually more fashionable or trendy.
Sneakers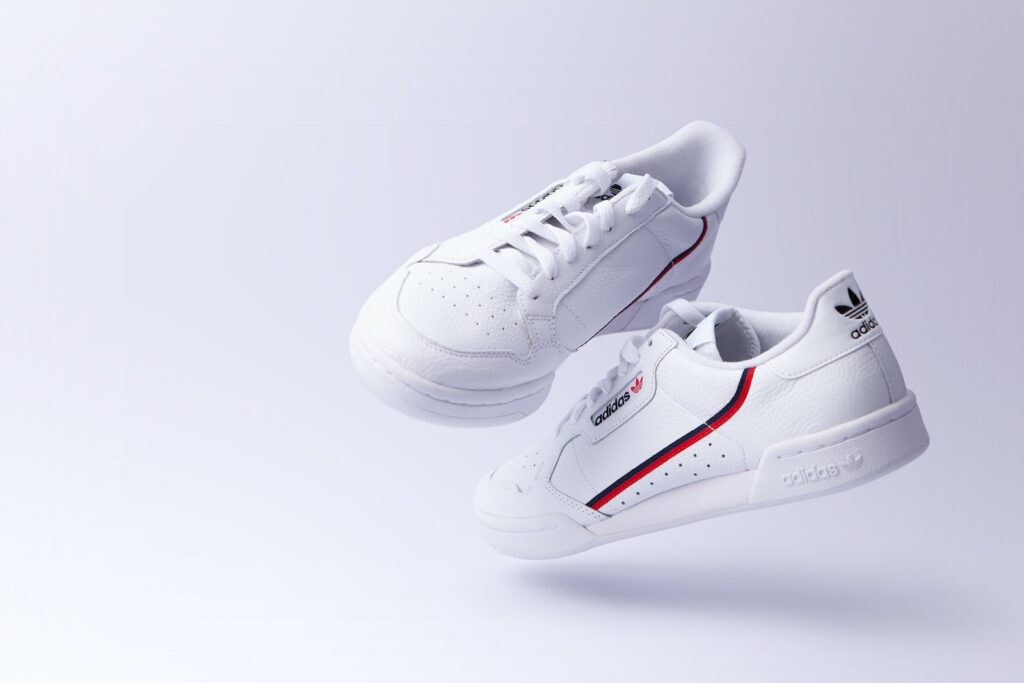 Nowadays, sneakers can be worn in more formal settings than before, but it would still be best to keep them limited to casual and smart casual outfits. Start with a clean white pair of sneakers that go well with almost everything, then experiment with other colors and styles.
Sneakers come in a large diversity of colors that can be fashionable colors include black, navy, beige, maroon, dark green, yellow, and pastel shades. You can add intrigue to your outfit by wearing different colored shoes. For example chinos with sneakers worn casually with just a t-shirt is good for the weekends when you want to relax., If you need to transition into a more formal look later on maybe for drinks or dinner, simply wear an Oxford shirt and leather jacket instead of the t-shirt.
Boat Shoes
Boat shoes give off a preppy vibe, similar to loafers. To get the yacht or golf course preppy look, pair your boat shoes with chinos. If you want a more smart casual look, try pairing them with faded red chinos and a linen blazer.
Loafers
Chinos and loafers can make great semi-formal or casual looks. They are versatile and can be dressed up or down, so it's easy to mix and match them. Your shirt, blazer, casual shoes and accessories should help you decide what kind of dress code you're going for.
Suede loafers are a common choice for smart-casual looks, but they can also be spruced up for more formal events. Leather loafers, on the other hand, are very versatile. Penny loafers go well with outfits meant for smart casual or formal dress shoes, while tasseled loafers have a more formal air about them.
Boots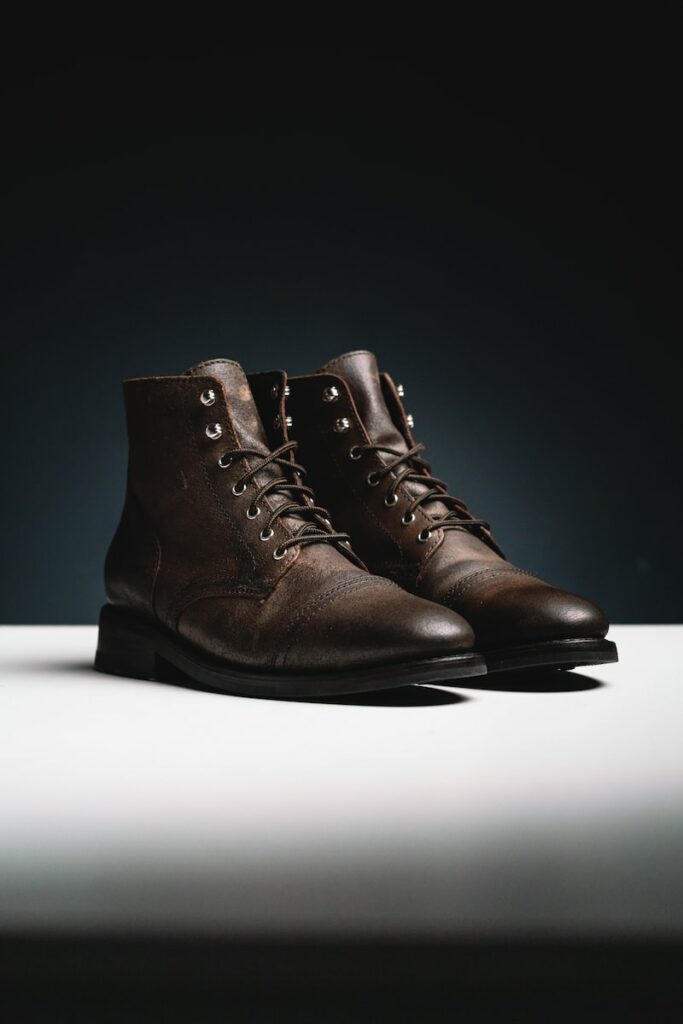 Chinos work well with various types of boots. The style of boot you select should be based on the event you plan to attend. Chelsea boots, for example, are a trendy choice for smart casual or some semi-formal events and can come in leather and suede styles. Chukka boots, also known as dress boots, look great with chino pants and are perfect for smart-casual events. Another option for a semi-formal or cocktail event is dressier leather boots with a slim profile.
Dress Shoes
Dress shoes are a great way to elevate your look. Whether you're looking for something understated and formal or more relaxed and casual, there's a dress shoe style for you. Oxford shoes are versatile and perfect for more formal occasions, while brogues and Derbies can be dressed down. Choose between black, brown, or other leather colors to find the right pair of dress shoes for you.
The color of your dress shoes, similar to your chinos, is a crucial aspect to ponder. Black leather is the most formal, however, it isn't as versatile as traditional brown shades. You can find Suede Derbies in colors that would go great with a semi-formal or smart casual outfit. Why not try out Derbies in cream or navy suede for a more personal touch?
When To Wear Chinos
Men's chino pants can be dressed up or down, yet they're less formal than traditional dress pants. Denim is more casual, while wearing chinos are ideal for a range of settings. They should only be avoided in the most formal environments. Otherwise, they provide men with both comfort and style.
For more lax times, wear your chinos like you would jeans—with sneakers, a great watch and a tee. Some guys prefer to give their pants a cuffed look; it's comfortable yet classic with white shoes. If you're aiming for smart-casual attire suitable for work, go for an Oxford cloth button-down shirt with formal shoes or dressier footwear in brown or black. Men who want to stick to a casual business professional style should focus on khaki chinos, black, and navy colors.
For formal occasions like baptisms, graduations or bachelor parties, try styling cuffed chinos with a blazer, polo shirt and dark brown or black dress shoes. Cuffed pants usually show nicer cuts and more formal styles, making them great for professional and semi-formal events.
Final Thoughts On Shoes to Wear With Chinos
From sneakers, dress shoes or smart shoes, there is a range of stylish options for what shoes to wear with chinos. Keeping your overall outfit in mind will help you choose the right shoe, but ultimately it's up to personal preference and the dress code of the event. Experiment with different styles and colors to find your favorite looks.
Don't be afraid to mix and match, as chinos are a versatile pair of pants that can be dressed up or down. Whatever shoes you choose, wear them with confidence and enjoy compliments on your stylish outfit.