There are certain times when you should wear a vest with your suit. The key is to know when to wear a vest with a suit and how to wear it for the most professional look. In this blog post, we will discuss when to wear a vest with a suit and how to style it for different occasions!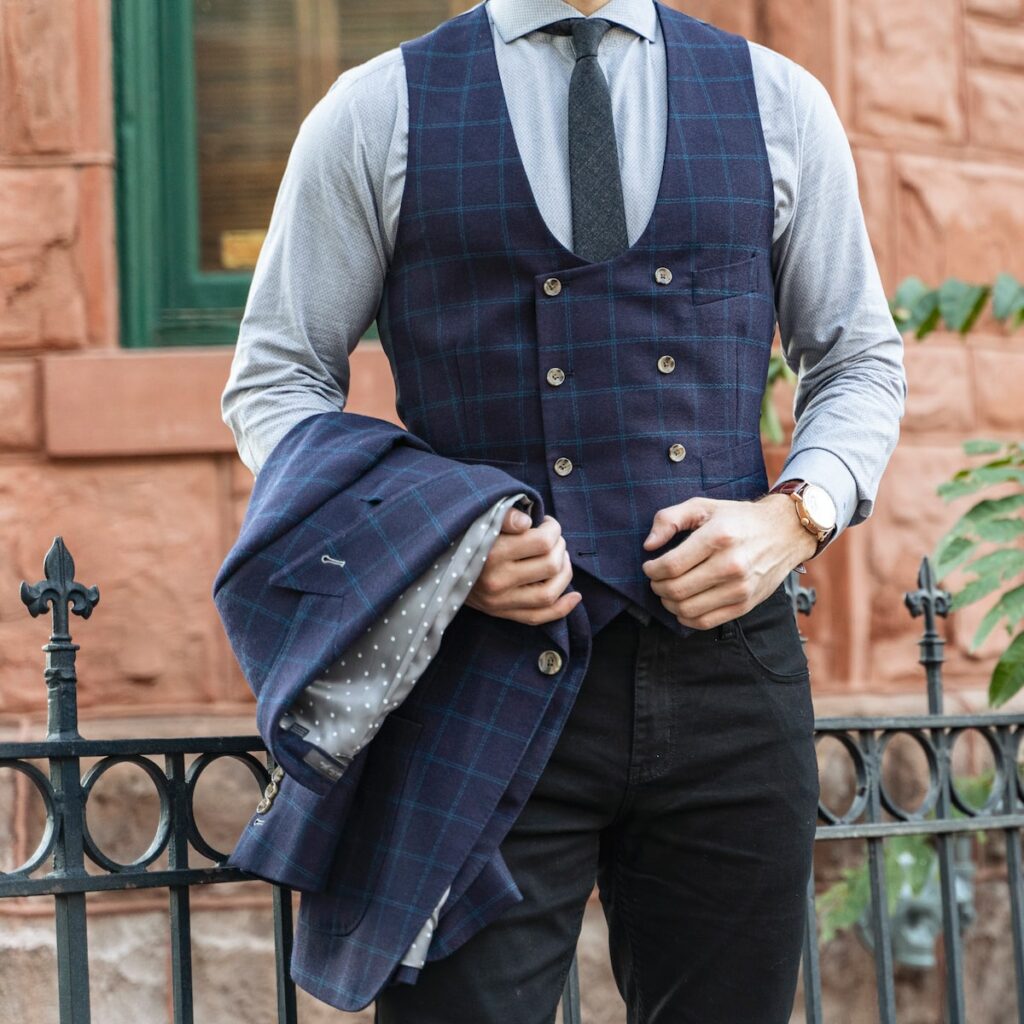 When to Wear a Vest With a Suit
The first step to knowing when to wear a vest with your suit is to know the different types of vests. Vests come in many different styles and colors, but two of the most popular are single breasted and double breasted vests. Single breasted vests are often slim fitting, while double breasted jacket do not hug the body as much.
Another important factor to consider when determining when you should wear a vest with your suit is the type of event and how formal it is. For example, work or business events call for a more professional look, so wearing double breasted jackets are not ideal. Instead, opt for a single breasted vest that can be more easily paired with a suit. In addition, formal events like weddings or cocktail parties call for vests that are also more traditional in style.
When it comes to styling your suit vest, there are certain rules you should follow to look your best. For example, if you're wearing a single breasted vest, pair it with a single breasted suit. If you're wearing a double breasted vest, pair it with a double breasted suit. Also, be sure to choose accessories that are complementary in color and style to your vest. Like pairing a a navy suit, dark blue trousers with a gray vest or grey suit.
Don't Mix And Match With Formal Suits
A style faux pas is to mix vests and suits that don't go together. If the suit has formal features, be sure that the vest matches in color and fabric exactly.
Formal suits are usually crafted from materials such as worsted wool that don't crease or wrinkle as easily. They also have a more substantial lining and more support at the shoulders.
Wear Them In Formal Social Settings
In some settings, it would be overkill to wear a vest with a suit–a 3-piece suit. It's not as formal as wearing a tuxedo or morning dress shirt, but it is more formal than just throwing on a 2-piece suit.
Make sure you are attending a formal event where it would be appropriate to wear a vest. Secondly, ensure that the event is social enough that wearing a vest would make sense.
Wear It For Formal But Not Black Tie
A third faux pas people often commit is donning a three-piece suit to an event with a black tie dress code. Even though it's accurate that a vested austere would look more formal than one without, it wouldn't give off the right level of formality for this type of function.
If the event is black-tie, you will need to wear a tuxedo in either black or midnight blue. A regular suit with a vest won't suffice.
Consider The Weather
The weather is a key factor to consider when picking out your suit for the day. If it's hot outside, you might not want to wear a sweater vest with your suit because they can be quite uncomfortable and make you sweat more than usual.
Deciding whether or not to wear a vest can be difficult- on one hand, you don't want to overheat by wearing too many layers, but on the other hand, you don't want to be stuck carrying around your suit jacket all night.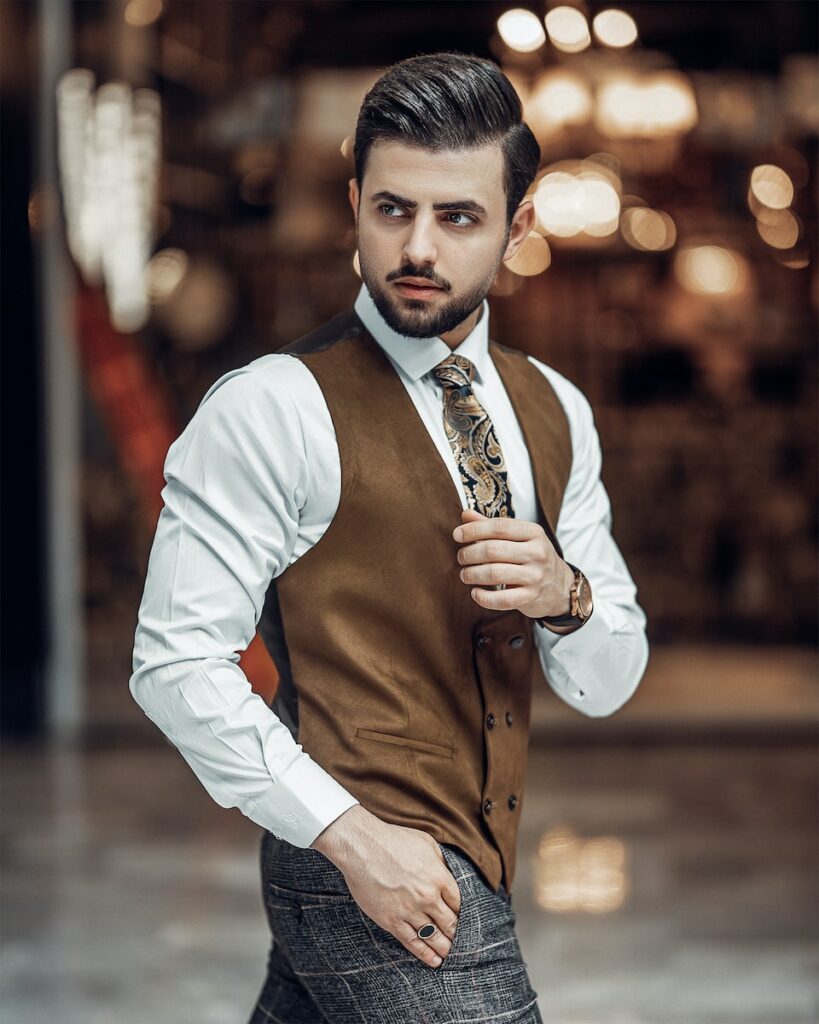 Final Thoughts on When to Wear a Vest With a Suit
Man rocking a vest don't have to button their suit jackets all the way down. But that does not mean that you can wear a vest with any suit; it needs to be matched accordingly, with the right event and weather conditions. Style your suit vest according to these guidelines for an unbeatable formal look!​
Overall, there are many factors to consider when deciding whether or not to wear a vest with a suit. You need to think about the type of event, the weather conditions, and how formal it is in order to make sure you are dressing appropriately for your occasion. Ultimately, however, whether or not you decide to wear a vest with your suit depends on your personal style and what looks best for you. So experiment and find what works best for you!​