Can you wear sandals to an interview? There is no one-size-fits-all answer to this question. It depends on the company's dress code and the type of interview you are going for. Generally speaking, it is better to err on the side of caution and wear shoes that are more professional.
If you are not sure what type of footwear is appropriate for your interview, ask a friend or family member for their opinion, or do some research online. In most cases, it is best to wear closed-toe shoes rather than sandals.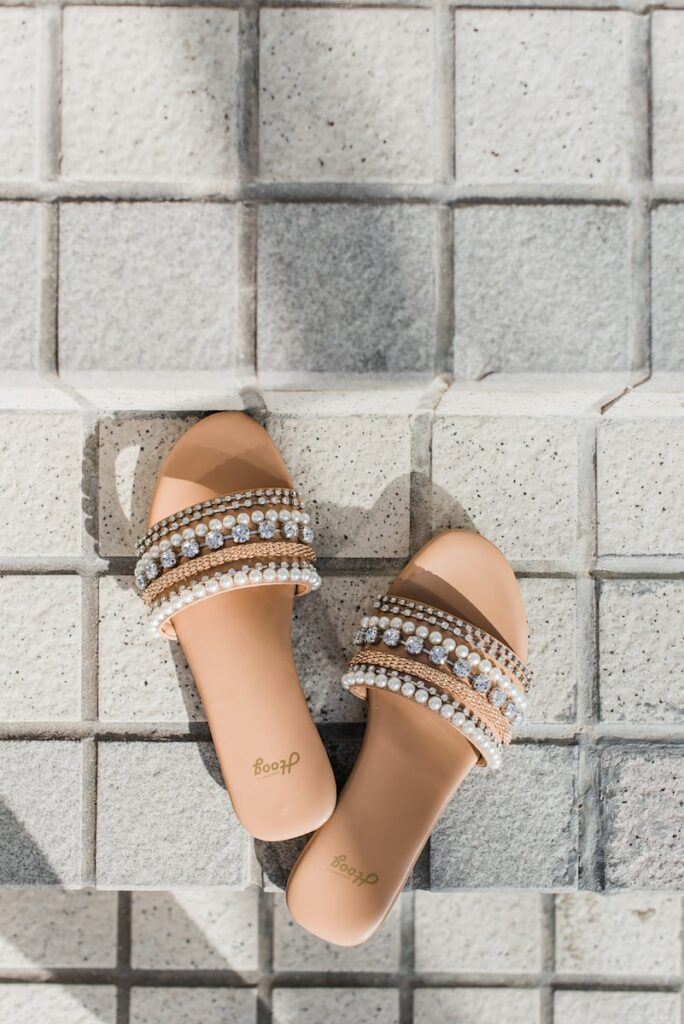 Can You Wear Sandals to an Interview?
Typically, dress sandals, peep toe sandals or any type of sandals should never be worn to an interview as they give off a too casual vibe for even the most relaxed workplaces. Since they would be such an unusual choice of footwear, they can easily distract an interviewer and also come across as eccentric.
The main reasons why it just isn't a good idea are listed below, followed by more comfortable alternatives that would be better options for an interview.
Reasons Why You Shouldn't Wear Sandals To An Interview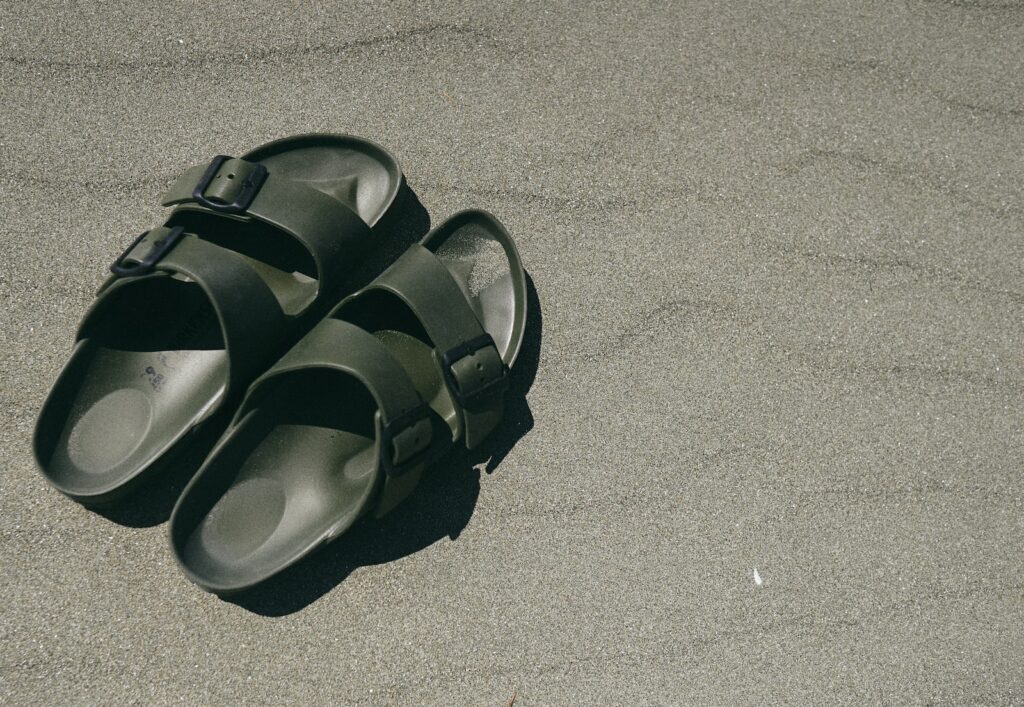 After reading these, you'll most likely decide against it.
It Can Come Across As Eccentric
Wearing sandals to an interview would be so unusual that it may come across as eccentric. While in social settings, standing out with what you wear is often encouraged, in the workplace, it can be seen as a problem.
You want to appear professional and put-together, without coming across as showy or preoccupied with your own appearance. There are lots of different types of shoes you can wear to an interview that will strike the right balance. Let's go through a few options now.
It's Distracting
Because sandals are seldom worn to interviews, they will likely garner attention if you choose to wear them. And when vying for a position you really want, the last thing you need is negative attention.
In general, it's not a problem to stand out with your clothing choices. However, in more formal settings like interviews, the emphasis should be on what you bring to the table in terms of skills and accomplishments. It can be hard for an interviewer to see past brightly colored sandals and focus on what really matters.
You don't want your choice of footwear to negatively affect the outcome of an interview, even if it's subconsciously or due to distraction. Remember that interviewers are just regular people at the end of the day.
It's Way Too Casual 
Sandals are the quintessential summertime shoe, but it's essential to remember that an interviewer will most likely be aware of this too.
No matter how relaxed the dress code is for your interview, make sure you're presentable by avoiding any causal wear. Sure, those sandals are comfortable, but they wouldn't send the right message.
It's worth mentioning that not all sandals look the same when it comes to how casual they appear. Some sandals can look a little dressier than others, for example. Examples of ultra-casual sandals include hiking sandals, Fisherman Sandals, Teva Sandals, and Birkenstocks.
In summary, even the best pair of sandals wouldn't be worth stepping into an interview in because they would give off a too casual vibe.
Mixing casual and formal attire is always a risk, but it's especially apparent when you pair sandals with more refined clothing items like blazers or dress pants. The difference in formality levels causes the pairing to look mismatched and sloppy.
Better Alternatives To Sandals For An Interview
It's essential to remember that dark leather dress shoes are always the best choice, even when interviewing for jobs in more relaxed workplaces.
While a button-down shirt and chinos combo is technically job interview attire, it's always best to err on the side of caution when dressing for an interview. If you're considering wearing sandals, know that there are more appropriate options out there that will still give off a casual vibe. To help you out, we've listed three below.
In terms of formality, brown shoes are only appropriate for interviews in workplaces with a relaxed dress code. If you need to wear a suit to the interview, you should instead opt for dark leather dress shoes (Oxfords, Derbys or monk straps).
Suede Dress Shoes
If you think that the typical leather Oxford, Derby, or monk strap would be too formal for your interview, go with a suede version of those same styles instead.
Suede has a more casual appearance than leather because of its napped, rugged texture. You wouldn't want to wear suede when you're dressing for a formal occasion like an interview, but it could work well with business-casual attire.
Penny Loafers
Brown leather penny loafers are a versatile and stylish addition to any wardrobe. They can be dressed up or down, making them perfect for any occasion.
The laceless, slip-on design gives them a slipper-like look, while the separate heel makes them appropriate for more formal wear.
I selected penny loafers because they are a favorite, however bit loafers or tassel loafers would be acceptable too. Loafers might be considered the most relaxed dress shoe and could possibly serve as a replacement to sandals.
Dark Boat Shoes 
This is important–choose an interviewee who will be comfortable in a casual setting. Although boat shoes are lower cut and slip on, they aren't as revealing as sandals, making them a better choice to wear to an interview. Boat shoes are not the best choice for a smart-casual or business-casual interview. A pair of loafers would be a better option every time.
Can You Wear Sandals to an Interview? – Final Thoughts
At the end of the day, open toed shoes, sandals or flip flops in a job interview setting is just too casual. Even if you're interviewing for a job at a more relaxed workplace like a startup or tech company, it's essential to keep in mind that fashion trends and dress codes are constantly evolving. As long as you wear heels or business shoes and dressed appropriately for your industry and the company you're interviewing with, you'll be fine.
If you're looking for a more professional alternative to sandals, consider wearing brown leather dress shoes like oxfords, derbys, or monk straps. These styles are always appropriate for an interview setting because they exude professionalism while still being relatively casual. In the end, it all comes down to choosing an outfit that will make you feel confident and comfortable. So, the real question is: Are you ready for your interview? Good luck!