I've always found luxury fashion brands for men to be an intriguing topic. It's not just about the clothes, it's about the story behind each brand, their unique approach to style, and the impeccable quality they offer. These brands define luxury fashion in a way that transcends trends and seasons.
Take Louis Vuitton, for instance – a name synonymous with luxury. Since its establishment in 1854, this French house has been creating magnificent pieces of haute couture and ready-to-wear collections. On one hand, you have timeless classics like their monogrammed luggage, which continues to be sought after by stylish globetrotters. On the other hand, there are their modern-era menswear collections under creative director Virgil Abloh – bold, fashion-forward, and embodying Louis Vuitton's global reach.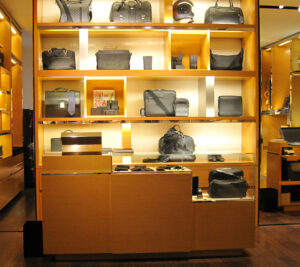 Then we have Ralph Lauren, an American designer who transformed his own line of ties into one of the world's most recognized names in luxury fashion. The brand's aesthetic is deeply rooted in classic styles made from fine fabrics like cashmere and silk. Whether it's Wall Street executives or polished prep-school students, Ralph Lauren resonates with a wide range of men looking for high-quality fabrics married with clean lines and timeless designs.
Among other brands worth mentioning is Emporio Armani – Giorgio Armani's line is aimed at a younger audience while maintaining its commitment to high-quality materials and craftsmanship. From crew neck t-shirts to tailored suits, Emporio Armani offers a slice of Italian elegance that is both accessible and aspirational.
Exploring the World of Men's Luxury Fashion Brands
When it comes to men's luxury fashion, a handful of names always take center stage. These luxury fashion brands for men have shaped and continue to mold the contemporary fashion scene with their unique approach, high-quality fabrics, and timeless aesthetics.
Louis Vuitton, for instance, has been a beacon in the world of luxury brands since its inception. Known globally for its distinctive designs and craftsmanship, this brand's aesthetic seamlessly merges classic styles with modern trends – creating sought after pieces that resonate with both seasoned style enthusiasts and younger audiences alike.
Another stalwart in this realm is Ralph Lauren, an American designer whose name has become synonymous with luxury. From its initial focus on ties, Ralph Lauren quickly expanded into menswear collections – evolving into a comprehensive lifestyle brand known for its clean lines and classic Americana feel.
Not to be overlooked is Giorgio Armani, whose eponymous label epitomizes Italian elegance. With his own line Emporio Armani as well as more accessible offshoots like Armani Exchange, he caters to various tastes without sacrificing his trademark simplicity or attention to fine fabrics.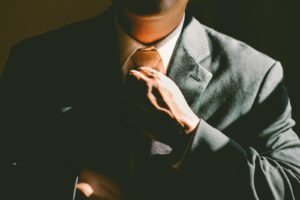 Also worth noting among luxury fashion brands for men is Saint Laurent – a brand that continues pushing boundaries under the creative direction of Anthony Vaccarello. Building on Yves Saint Laurent's legacy (including iconic creations like the "Le Smoking" suit), Vaccarello brings a fresh yet respectful perspective to each collection.
Finally, there's Dior Men steered by Kim Jones who previously worked at Louis Vuitton before taking over from Kris Van Assche at Dior. His ability to blend haute couture elements into ready-to-wear menswear while maintaining Christian Dior's original vision has earned him praise from critics and fans alike – proving once again that innovation fuels longevity in the high-stakes world of high fashion.
In conclusion: whether you're drawn towards Paul Smith's quirky British charm or Tom Ford's unapologetically opulent take on tailoring – remember that exploring these brands can offer much more than just wardrobe additions. It opens up an inspiring journey through decades of design evolution driven by some truly visionary individuals.
What Sets Apart Top Luxury Fashion Brands for Men
It's the uniqueness, quality, and timeless appeal that sets top luxury fashion brands for men apart. Let's delve into what makes these brands the crème de la crème of menswear collections.
Louis Vuitton, a name synonymous with luxury fashion, has continuously maintained its position as one of the most sought-after brands for men. From classic styles to contemporary fashion, Louis Vuitton's broad range appeals to a diverse audience. The brand's aesthetic is deeply rooted in high-quality fabrics and fine craftsmanship.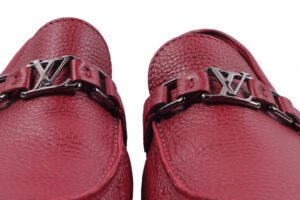 Similarly, Ralph Lauren has retained its status quo in the world of luxury fashion since it launched its own label in 1967. Known for its clean lines and American Designer-inspired styles, Ralph Lauren represents an infallible mix of modern-era design with a dash of classic inspiration.
The namesake brand Giorgio Armani, along with Emporio Armani and Armani Exchange, showcases Giorgio Armani's unique approach toward menswear. His designs encapsulate everything from Wall Street-ready suits to casual t-shirts – all made from the highest quality fabrics.
Ever since launching his own line post-Second World War, Christian Dior's eponymous brand continues to be a staple on every list of luxury fashion brands for men. As Creative Director Kim Jones maintains a balance between haute couture heritage and forward-thinking design, Christian Dior remains at the forefront of high-fashion innovation.
Meanwhile, other brands like Saint Laurent have managed to maintain their global reach while evolving over time. Introduced by Hubert de Givenchy in 1954 as le smoking suit – it was revolutionized by designers like Tom Ford and John Galliano under LVMH group leadership – targeting younger audiences with more fashionable-forward choices like crew neck t-shirts or slim-fit jeans without compromising on their luxurious feel
What truly sets top luxury fashion brands apart isn't just their long history or big names involved (like Lady Gaga being the recent face for Dom Pérignon champagne by LVHM or Adam Driver walking down the runway during a recent Rick Owens show) but also their ability to innovate while maintaining consistency within each collection – whether that means sticking true to original design principles (like Bottega Veneta under Tomas Maier), making daring decisions (such as hiring Hedi Slimane as Celine creative director despite his controversial past at Saint Laurent) or even branching out beyond traditional clothing items into lifestyle products.
Final Thoughts: The Allure and Prestige of Men's Luxury Fashion
When it comes to luxury fashion brands for men, names like Louis Vuitton, Ralph Lauren, Giorgio Armani, and Saint Laurent immediately spring to mind. Each has its distinct brand aesthetics that resonate with a wide range of individuals seeking high-quality fabrics and unique designs.
These brands aren't just about creating clothes; they're about crafting an experience. I've seen how they use fine fabrics to intertwine classic styles with contemporary fashion elements. Their collections often reflect the modern era's fashion-forward approaches while honoring the past's sartorial traditions.
So if you're looking at investing in luxury fashion items or simply wish to appreciate fine craftsmanship, remember these names: Louis Vuitton for its timeless appeal; Giorgio Armani for its sleek silhouettes; Ralph Lauren for its all-American charm; and Saint Laurent for its daring innovation.
Each embodies an aspect of what makes men's luxury fashion so intriguingly captivating — it's not just about dressing up but also expressing one's personality through clothes crafted using innovative techniques by some of the world's most respected designers.