Is Ralph Lauren a designer brand? Ralph Lauren is a name synonymous with timeless style and luxury in the world of fashion. With a portfolio that spans clothing, accessories, home furnishings, and more, the Ralph Lauren brand has left an indelible mark on the American fashion landscape. But is Ralph Lauren truly a designer brand, and what sets it apart in the world of fashion? Let's delve into the legacy of Ralph Lauren and explore the various facets that define this iconic label.
Is Ralph Lauren a Designer Brand: The Legacy
Ralph Lauren, born Ralph Lifshitz, is an American fashion designer who founded the Ralph Lauren Corporation in 1967. From its humble beginnings, the brand has evolved into a global powerhouse known for its impeccable craftsmanship and sophisticated design. Ralph Lauren's vision was to create a Ralph Lauren collection that exuded a sense of refined elegance and captured the essence of classic American style.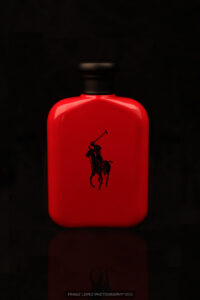 Ralph Lauren Collections
The Ralph Lauren brand encompasses several distinct lines, each catering to a specific segment of the market. The Ralph Lauren Purple Label is the epitome of luxury within the brand, offering meticulously crafted tailored clothing and accessories. This collection showcases the highest level of craftsmanship and attention to detail, positioning it firmly within the realm of designer fashion.
On the other hand, Polo Ralph Lauren, often referred to simply as "Polo," has become an iconic emblem of American casualwear. With its roots in the preppy look, the Ralph Lauren Polo line features a wide range of clothing, from tailored Polo Ralph Lauren children collection, shirts to the ubiquitous polo shirt that has become a staple in many wardrobes worldwide.
The Influence of Ralph Lauren
Ralph Lauren's impact on American fashion extends far beyond his eponymous brand. He revolutionized the industry by introducing a lifestyle concept, offering everything from Ralph Lauren clothing to home furnishings, creating a seamless blend of fashion and home aesthetics. This diversification cemented his brand's status as a luxury label with a comprehensive approach to style.
Innovation and Expansion
Over the years, Ralph Lauren's empire has continued to grow, encompassing various lines, such as Ralph Lauren Home, which brings his signature luxury brand into the realm of home furnishings. Additionally, the Double RL line pays homage to vintage apparel and rugged, authentic Americana, showcasing Ralph Lauren's ability to infuse modern fashion with a sense of heritage.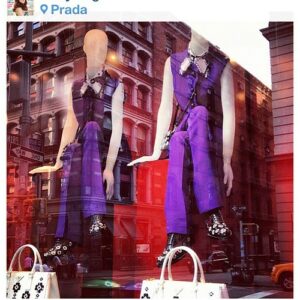 The Affordable Luxury of Ralph Lauren
While Ralph Lauren certainly boasts high-end designer collections, it is also known for offering a range of price points, making it accessible to a broader audience. This inclusive approach sets Ralph Lauren apart from some other luxury brands, providing options for those seeking a touch of elegance at a more affordable price.
Notable Influences and Collaborations
Ralph Lauren's influence extends to popular culture as well. His designs have been worn by prominent figures like Diane Keaton in the iconic film "Annie Hall," further solidifying his brand's place in fashion history.
Ralph Lauren: A Designer Brand with a Distinctive Flair
In conclusion, the answer to the question "Is Ralph Lauren a designer brand?" is a resounding yes. Ralph Lauren's legacy as an American fashion designer is undeniable, and his brand's impact on the industry is immeasurable. From tailored clothing to home furnishings, Ralph Lauren embodies a lifestyle that marries sophistication with a touch of All-American flair. With its wide range of collections and accessible price points, Ralph Lauren continues to be a dominant force in the world of fashion, standing as a testament to the enduring appeal of classic, timeless style.