In a world where fashion trends come and go like passing seasons, there's something truly remarkable about timeless fashion. These classic styles exude enduring elegance and possess the power to make anyone feel confident and stylish, regardless of age or body type. In this blog post, we'll delve into the world of timeless fashion, exploring the essence of personal style and why it never goes out of style.
The Allure of Timeless Fashion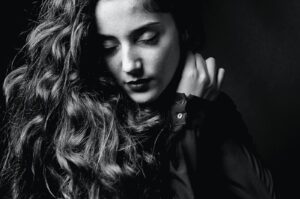 Timeless fashion, often referred to as classic styles, is not just about clothing – it's a lifestyle, a statement, and an embodiment of elegance. These styles are designed to withstand the test of time. So, what is it that makes timeless fashion so special? Let's break it down.
Timeless Style for All Ages
One of the most beautiful aspects of timeless fashion is its universality. It transcends generations, adapting effortlessly to different age groups. Whether you're a fashion-forward teenager, a professional in your prime, or enjoying retirement, classic styles have something for everyone. They allow you to express your personal style, emphasizing the importance of feeling comfortable and confident in what you wear.
Building a Timeless Wardrobe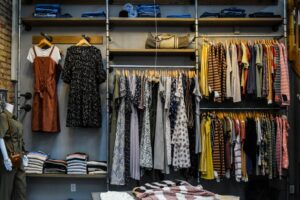 Now that we've established the significance of timeless fashion let's discuss how to build your own timeless wardrobe. One of the keys to achieving an effortless style is creating a capsule wardrobe.
Creating a Capsule Wardrobe
A capsule wardrobe is a collection of versatile pieces that can be mixed and matched to create a variety of outfits. These wardrobe essentials are typically in neutral colors, making it easy to put together a great pair of classic looks without the need for constant shopping. For example, a classic pair of blue jeans is a must-have for any timeless wardrobe, as they suit almost every body shape.
Adding a Fun Twist to Classic Looks
While timeless fashion is all about enduring elegance, it doesn't mean your wardrobe has to be monotonous. You can always add a fun twist to classic outfits by introducing a few different colors or unique accessories. In doing so, you can stay true to your personal style while embracing the classics.
The Timeless Pieces That Never Go Out of Style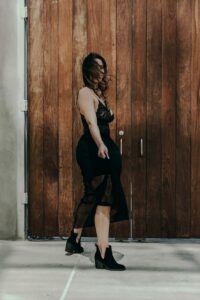 So, what are these timeless pieces that we keep mentioning? Let's take a closer look at some of the classic wardrobe staples.
The Little Black Dress (LBD)
The little black dress is the epitome of timeless fashion. It suits all body types and can be dressed up or down for various occasions. A well-fitted LBD is a true investment piece, making you feel confident and elegant whenever you wear it.
Trench Coats
Trench coats are another timeless look that adds sophistication to any outfit. They can be worn year-round, offering chic protection from the elements. A quality trench coat can last a lifetime, offering you a positive impact on both your style and wallet.
Tailoring Timeless Fashion to Your Unique Style
Timeless fashion is not about fitting into a mold; it's about making it your own. Regardless of your body type or personal style, you can create a wardrobe that reflects your uniqueness. This is where key pieces like white dresses and black turtlenecks come into play. They can be styled in a way that complements your body shape and preferences.
Investing in Timeless Pieces
While timeless fashion doesn't require a closet full of clothing, it does demand an investment in quality. High-quality, classic pieces might cost a little more money upfront, but they will save you more money in the long run as they won't wear out or go out of style quickly. So, when you shop for timeless pieces, it's worth the extra money to feel comfortable, confident, and stylish.
Adapting to the Seasons
Timeless fashion isn't just for one season. It's about creating a wardrobe that works year-round. Classic looks are versatile, and with a little extra money invested in layering pieces, you can stick to your timeless style no matter the weather.
Embracing Timeless Fashion
In a world filled with ever-changing trends, timeless fashion remains a constant source of inspiration and a sense of dressing well. It's about creating a collection of clothing and accessories that make you feel good, dressed well, and confident. With just a little extra effort, you can embrace this timeless style, create a positive impact on your life, and make fashion choices that truly stand the test of time.
In conclusion, timeless fashion and classic styles are not just about clothing; they are a way of life. Embracing timeless fashion means investing in quality, adapting to different ages, and creating a wardrobe that effortlessly reflects your personal style. So why chase fleeting trends when you can have a wardrobe full of classics that never go out of style? It's time to make a statement with timeless fashion.