This article will address why Invicta watches is producing some of the most affordable watches. I believe that the assumptions behind this question stem from beliefs about Swiss watch company being of lesser quality.
There are two answers to this issue. To begin, there is a brief one. Because Invicta watches have outsourced much of their production to China, they are reasonably priced yet level luxury watches.
So, in the same way as other Chinese watch manufacturers, their timepieces are inexpensive. Isn't Invicta watch group is from China? Invicta was originally a Swiss firm that was later purchased by an American business.
Some, but not all of their timepieces are made in Switzerland or incorporate Swiss mechanisms. This affects why Invicta watches are so condemned. In the following long answer, we'll discuss it in depth.
How Invicta Watches Became Cheap?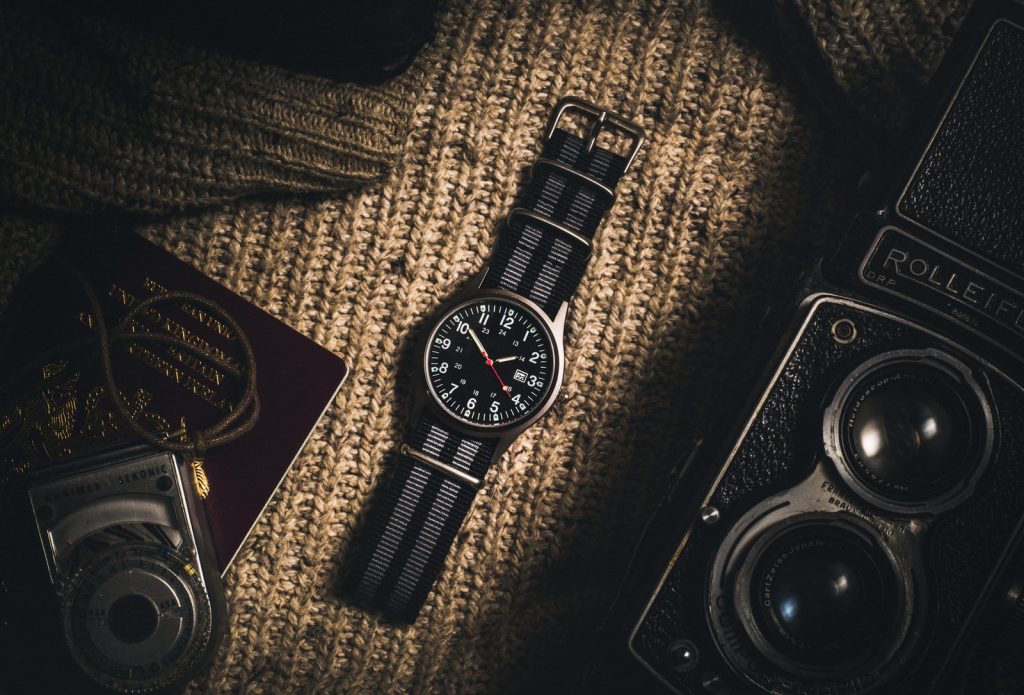 Since its inception in 1837, the Invicta brand has gone through a number of significant transformations. It was originally formed in Switzerland and is still run there today. They manufactured solely Swiss timepieces with Swiss movements at the time. Quartz watches, on the other hand, shook up the Swiss market and the watch industry in general when they were released in the 1970s.
Quartz timepieces were more accurate and less costly than swiss mechanical movements, driving down demand for mechanical timekeepers. Invicta suffered significant losses as a result, eventually going bankrupt. The Invicta name was later purchased by an American firm and resurrected in 1991.
When the old Invicta brand began to deteriorate, major improvements were introduced to the Invicta name. This new version of Invicta began outsourcing a lot of their manufacturing to China. Many of their timepieces stopped being completely Swiss made. Japanese quartz watches and Seiko movements have begun to be utilized in some designs.
They still make 100% Swiss timepieces with complete Swiss movements, however these will be the more costly Invicta versions. Invicta produces so many watches that resemble Rolex watches, gold tone watches and best selling watches.
However, the quality change is why Invicta timepieces have become so inexpensive, and it's also why people despise them. So it's not because they're awful timepieces. It's more due to the fact that many of their timepieces no longer strictly follow in line with their Swiss roots. All in all, what is Invicta watch quality really like?
So Are Invicta Watches Good Quality, Or Are They Junk?
Invicta watches are a subject of debate among collectors. I just highlighted how Invicta brand watches cost fell as a result of improvements in the manufacturing process. So, is it true that all Invicta timepieces now have subpar quality? Certainly not!
The quality of Invicta watches is determined by the standards that you compare them to. If you're comparing them to high-end Swiss timepieces, they can't compete. However, if you compare them to other similar models in their market, they hold up quite well and lower priced watch brands. We've also compared Invicta versus Citizen and Fossil previously.
What Are Invicta Watches Made Of?
The Invicta watch is a great example of an inexpensive timepiece with excellent features. The average build of an Invicta watch is comparable to that of most other watches on the market today. Stainless steel cases will be used. Depending on the model, the dial windows may vary.
Some of the high-end versions will have sapphire dial windows. Others will have mineral dial windows. Some will have Invicta's own version of a mineral dial window, known as a "flame fusion" window. Their flame fusion dial window is said to combine the properties of both minerals and sapphires for a durable dial window.
The bands on Invicta watches may also differ. Some will be composed of stainless steel, others of leather, and yet others are made of polyurethane or silicone. Finally, depending on the model, it might have varying degrees of water resistance. Some can withstand up to 300 meters of water pressure, while other models such as their divers.
You can see that Invicta watches do not have a poor build from this photo. It is true, however, that you can buy Invicta watches with faults or break down quickly, just like any other mass-produced watch. There's no need to believe that Invicta timepieces are any more likely to fail than comparable brands.
The fourth point we'll discuss is the actual pricing of these timepieces, as well as some of the controversy surrounding them.
Pricing
Invicta watches are not only inexpensive, but they are also durable. Many Invicta models have been independently tested and certified for water resistance to a depth of 200 meters (650 feet). These tests were performed in the same way as COSC Chronometer Testing is conducted. Some of their more expensive timepieces fall well short, however, of the 1,000-meter water resistance that is offered by other top brands.
The issue is that the prices displayed on the Invicta website appear to be different from the actual costs. When browsing through the Invicta website to acquire one of their timepieces, you may frequently notice a watch for sale with a significantly higher price than it has elsewhere. There will then be another price listed as "discounted."
The issue is that the "cheap" price is the usual list price when buying any Invicta watch elsewhere. This is seen as a marketing strategy to increase sales by leading customers to believe they are receiving a discount, however, the truth is that the watch is only being sold at its standard price.
This pricing strategy has caused some controversy for Invicta, as many people believe it to be misleading. The company has responded by stating that their website lists both the MSRP (Manufacturer's Suggested Retail Price) and the "special price."
Conclusion
What can we learn about Invicta timepieces as a result of our research? They are a relatively inexpensive, high-quality watch brand if you look at them for what they are.
When viewed from the perspective of the company's Swiss origins, however, the problem emerges. One might think they have fallen from grace. Furthermore, their online store has been littered with unethical marketing tactics.