In the world of horology, where craftsmanship and precision are often associated with steep price tags, the question of "Why Are Invicta Watches So Cheap?" might naturally arise. Invicta, a renowned brand in the watch industry, has gained recognition for producing timepieces that marry style and functionality while maintaining an affordable price point. This article delves into the factors that contribute to the affordability of Invicta watches, addressing key aspects such as manufacturing practices, materials used, and the brand's global presence.
Invicta Watches: A Blend of Design and Affordability
Invicta watches, known for their aesthetic appeal and functional features, have managed to strike a balance between high quality and affordability. This unique positioning has allowed the brand to establish itself as an affordable watch brand with a global presence. The tagline "Why Are Invicta Watches So Cheap?" might lead one to believe that the quality is compromised, but a closer look reveals a different story.
Manufacturing Practices and Bulk Production
The affordability of Invicta watches can be attributed to several key factors. One significant contributor is the brand's manufacturing practices. Some of the watches have been transferred to large-scale manufacturing practices, a move that enables the brand to produce a larger quantity of watches efficiently. This shift to bulk production helps reduce production costs, subsequently allowing Invicta to offer watches at competitive prices.
Moreover, Invicta has strategically outsourced a considerable portion of their manufacturing processes to countries like China. This strategic decision enables the brand to leverage cost-effective labor and production facilities, resulting in a more cost-efficient production cycle. The decision to outsource manufacturing has contributed significantly to the affordability of Invicta watches without compromising on their overall quality.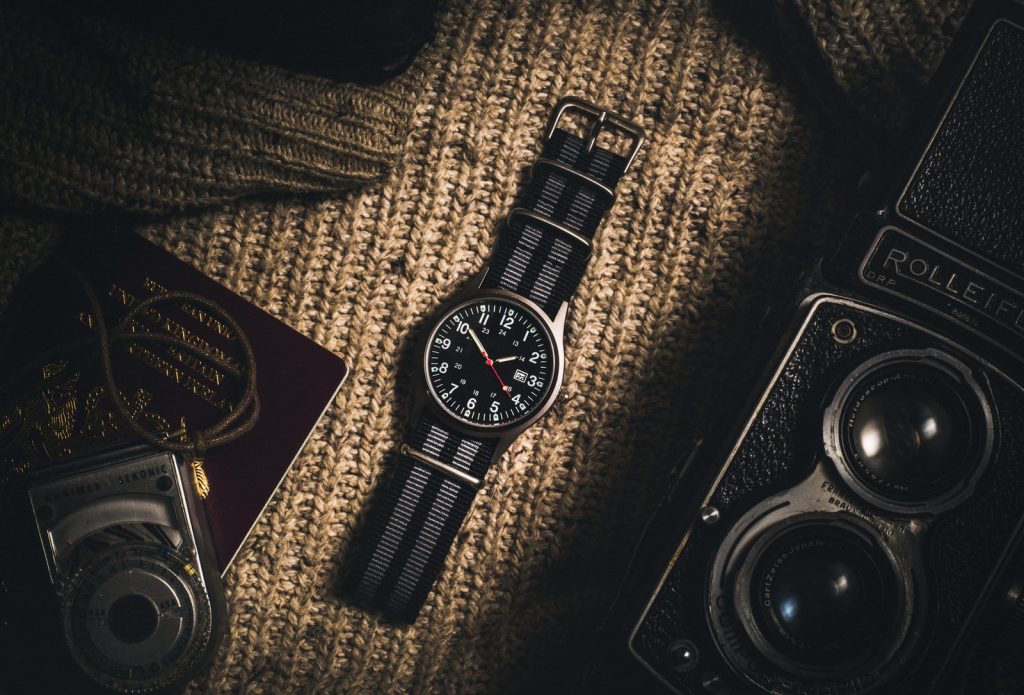 Quality Materials and Affordable Elegance
The tagline "Why Are Invicta Watches So Cheap?" also ties into the materials used in crafting these timepieces. While some luxury watches are known for their use of precious metals and gemstones, Invicta has chosen a different approach. The brand opts for the use of materials that are durable and visually appealing, yet more cost-effective than their high-end counterparts.
The utilization of these affordable materials doesn't diminish the attractiveness of Invicta watches. Instead, it allows the brand to offer a diverse range of designs, making wristwatches accessible to a wider audience. This approach to materials aligns with the brand's ethos of delivering affordable elegance without sacrificing quality.
Pricing
Invicta watches are not only inexpensive, but they are also durable. Many Invicta models have been independently tested and certified for water resistance to a depth of 200 meters (650 feet). These tests were performed in the same way as COSC Chronometer Testing is conducted. Some of their more expensive timepieces fall well short, however, of the 1,000-meter water resistance that is offered by other top brands.
The issue is that the prices displayed on the Invicta website appear to be different from the actual costs. When browsing through the Invicta website to acquire one of their timepieces, you may frequently notice a watch for sale with a significantly higher price than it has elsewhere. There will then be another price listed as "discounted."
The issue is that the "cheap" price is the usual list price when buying any Invicta watch elsewhere. This is seen as a marketing strategy to increase sales by leading customers to believe they are receiving a discount, however, the truth is that the watch is only being sold at its standard price.
This pricing strategy has caused some controversy for Invicta, as many people believe it to be misleading. The company has responded by stating that their website lists both the MSRP (Manufacturer's Suggested Retail Price) and the "special price."
Global Accessibility and Brand Philosophy
Invicta's status as a globally recognized watch brand plays a crucial role in its affordability. Being an affordable watch brand that is sold around the world, Invicta benefits from economies of scale. The brand's watches are created in bulk to cater to its global customer base, enabling Invicta to offer competitive prices while maintaining a consistent level of quality.
The brand's philosophy of providing customers with watches that are not only stylish but also accessible is deeply embedded in its DNA. This commitment to affordability has resonated with consumers seeking quality wristwatches without the luxury price tag.
So Are Invicta Watches Good Quality, Or Are They Junk?
Invicta watches are a subject of debate among collectors. I just highlighted how Invicta brand watches cost fell as a result of improvements in the manufacturing process. So, is it true that all Invicta timepieces now have subpar quality? Certainly not!
The quality of Invicta watches is determined by the standards that you compare them to. If you're comparing them to high-end Swiss timepieces, they can't compete. However, if you compare them to other similar models in their market, they hold up quite well and lower priced watch brands. We've also compared Invicta versus Citizen and Fossil previously.
Why Are Invicta Watches So Cheap – Bottom Line
In the realm of horology, where watches range from the exquisite to the extravagant, Invicta has carved a niche for itself by providing stylish and functional timepieces that are remarkably affordable. The question "Why Are Invicta Watches So Cheap?" finds its answer in the brand's astute manufacturing practices, the use of cost-effective materials, and its global accessibility. Through these strategic decisions, Invicta has managed to maintain its reputation as a brand that delivers both quality and affordability, allowing watch enthusiasts around the world to enjoy the elegance of an Invicta watch without breaking the bank.
Best Seiko 5