This time, we'll compare Citizen vs Invicta watches. In their own unique ways, these two companies have made an impression on the market. Both firms also have Swiss connections when you look at their history from the beginning.
Between each brand, there are a few characteristics to consider. So which brand is "better" will be more about which brand would be ideal for your own specific requirements. There are, of course, a few key elements to consider when comparing any two brands.
The materials, design and style, and price would be the three areas to consider. These are the build quality, design and style, and finally pricing. Looking at these three criteria may at least point us in the right direction when it comes to determining which watch brand is better.
With that in mind, we'll compare all of these factors in our Citizen vs Invicta comparison. But first, let's take a look at a few facts about these two companies.
About Citizen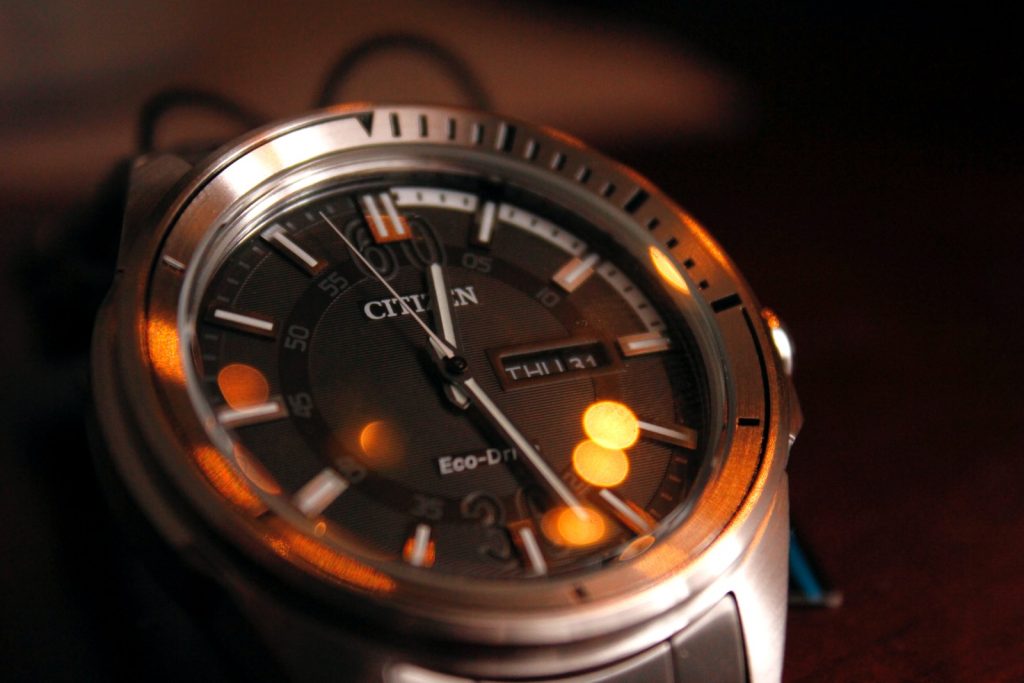 The Swiss had a hand in the company's formation more than a century ago. In fact, it was a Swiss investor by the name of Rodolphe Schmid who built the first Citizen watch factories in Japan. Since its inception, Citizen has made several technological contributions to the watch industry as a whole.
About Invicta
The company that became known as Invicta began with a watch business in Switzerland. When quartz watches were introduced to the market, however, the firm suffered difficulties. It was subsequently acquired by an American firm, and has gone on to become a success story. They established their reputation as a manufacturer of inexpensive yet stylish timepieces.
Now we can start getting into the comparisons between these two brands.
Citizen Vs Invicta: Build Quality
Citizen
Quartz and automatic movements are both available on citizen timepieces. They have stainless steel cases with mineral crystal or synthetic sapphire dial windows. Steel, nylon, leather, or rubber are used to make the bands on Citizen watches.
Finally, their timepieces are water-resistant to a depth of 30 meters or 100 meters, depending on the model. (Citizen promaster diver has even higher levels of water resistance, reaching up to 300 meters.)
Invicta
Invicta also produces quartz and mechanical watch. They also have stainless steel cases, as expected. Aside from Invicta Pro Diver, they have mineral crystal dial windows are available, with one option being synthetic sapphire or Invicta's "Flame fusion" form of mineral crystal, which is a hybrid containing characteristics of both sapphire and mineral.
The bands will be composed of stainless steel, leather, polyurethane, or silicone. Finally, some of their dive watches have resistances as low as 30 meters and as high as 300 meters for water resistance.
One thing I'd like to mention is that Invicta watches have frequently been criticized for their supposed short life spans. Some individuals don't notice anything wrong at all, while others report that components fracture sooner than a year after purchase.
Verdict On Build Quality
The Invicta looks good on paper when it comes to water resistance, flame fusion mineral crystal dial windows, and the overall durability of the timepieces is questionable. When it comes to dependability and longevity, Citizen timepieces have a better reputation.
Citizen Vs Invicta: Design And Style
Citizen has a variety of styles, including dress timepieces, sport timepieces, diving watches, and even smartwatches. There's a lot to choose from here, and they have some really nice looking timepieces.
The designs on this watch are much more varied than previous versions from the brand. Some of them will be conventional designs, while others will have a more creative flair to them. However, their designs are generally quite down-to-earth and may be paired with almost any clothing.
Although the brand is mostly recognized for its diving watches, it does have a wide range of designs. Some are plain and basic, while others are quite showy. They prefer a more modern style. Even some of the many color patterns utilized in their timepieces provide for some stunning-looking designs.
They have timepieces for a wide range of audiences, between the designs and color schemes. Overall, Invicta watches will appeal to individuals wanting anything that really stands out, because some of their watches are rather unusual.
Verdict On Design And Style
Although both companies have distinct personalities, Invicta has a wider range of styles and takes a less conventional approach to fashion, which helps them. They have beautiful dress watch, textured dial that has a silver hue which is aesthetically pleasing timepieces and sport watches.
Citizen Vs Invicta: Pricing
In this category, there is a clear winner. Citizen watches are in the midprice range, which makes them somewhat pricey yet provides good quality. Invicta, on the other hand, is more budget-friendly than usual. Although Invicta does offer some mid-tier priced timepieces, the majority of its watches fall into very cheap price ranges.
The conclusion of this comparison is in! Based on the data we've looked at today, we may reasonably conclude that Invicta watches are less reliable, more stylish, and less costly on average than Citizen watches. They're also excellent diving timepieces and has has styles ranging from dress watches, to sport watches, diving watches, and even smartwatches.
I now realize that many people have previously complained about the quality of Invicta watches, but they do continue to receive excellent feedback. Perhaps their quality control has improved.
Another point to consider is that there are other variables one can use to judge a brand's value.
As I previously said, you must ultimately select a brand that best meets your demands. Invicta produces excellent diving watches, but Citizen has an argument for superior movement and component quality.
Are Citizen Watches Good Part 2
Is Invicta a Good Watch Brand?
Best Seiko 5