What color shoes to wear with a purple dress? This is a question that many women ask themselves, and the answer can be tricky. In this blog post, we will discuss the best color shoes to wear with a purple dress. We will also provide some tips on how to choose the right shoes for your outfit.
What Color Shoes to Wear With a Purple Dress
Dark Purple Dress with Silver Shoes
Silver shoes are the perfect accessory for any purple dress or outfit! They're shiny and interesting, yet still pretty neutral, so you can wear silver shoes with any shade of purple. High metallic silver shoes are especially great to wear with your dark purple dresses for a cocktail party or as part of your bridesmaid's ensemble. Silver shoes also go great with pale pink dresses!
Purple Dress with Beige or Blush Shoes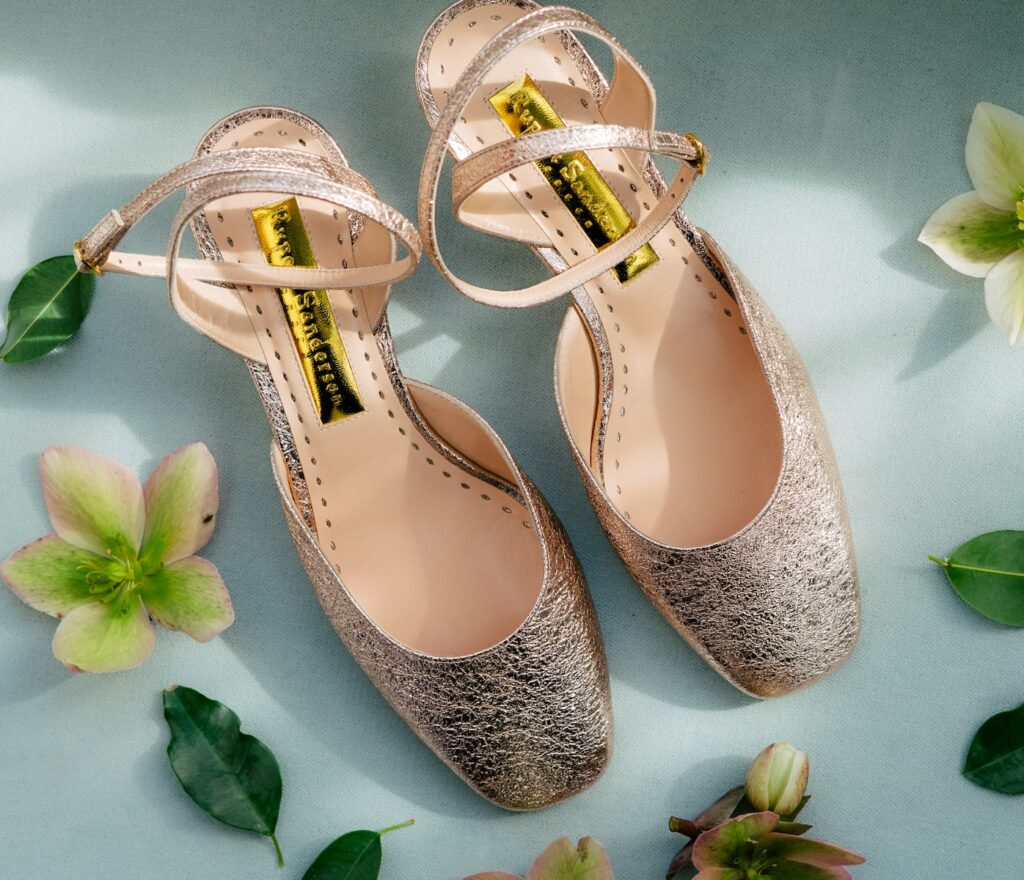 Serve up some leg eating ensembles with these versatile beige shoes! Not only are they a neutral favorite, but they also go great with a purple dress. I personally love the look of a blush shoe against a rich eggplant colored frock. If you want to play it safe and match your skin tone, then nude shoes will work well too and give the illusion of longer legs if your dress is on the shorter side.
Purple Dress with Black Shoes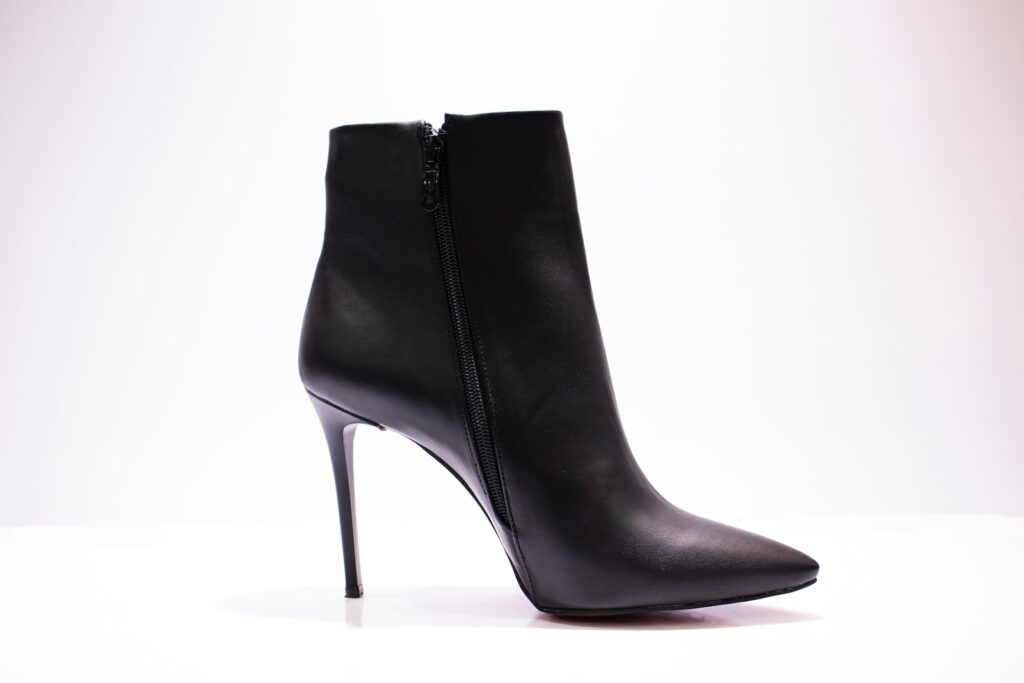 Black shoes are always in style and versatile, so you probably have a black pair of shoes in your closet already. If you're ever wondering what color shoes to wear with a purple dress, look no further than your trusty blackpair!
You can transform your outfit by selecting a fun-colored clutch, like yellow or orange. If you want to keep your look more trendy and simple, go for black shoes with a matching handbag. You could also experiment with other colors, like silver or gold. Finally, if you're going for classic elegance try pairing your purple dress with a white purse.
If your outfit consists of any beige, blush or similar colors, then opt for warm gold or rose gold jewelry. But if you're carrying a silver clutch, choose silver jewelry instead.
Purple Dress with White Shoes
I adore wearing white shoes with purple dresses; in fact, I love how they look with any color outfit. Even though they do tend to get dirtier more quickly, matte white shoes add a certain je-ne-sais panache to an all-purple ensemble!
You can pick optic white shoes for a more radiant look during any season, or go for a subtler off-white color. I always think strappy stilettos work great for dressier occasions.
As far as handbags go, you have lots of options that will complement your purple and white outfit nicely. Silver, gold, beige, black – even a contrasting color like orange or yellow would look great (depending on how bold you want to be).
Purple Dress with Clear Heels
Clear shoes and heels are a fun, trendy choice of footwear to wear with purple dresses. They look great for smart casual to formal events — clear heels go well with both sleek minimal purple dresses and frilly feminine ones.
You can find pumps, mules and sandals in a variety of colors and heel choices, including transparent shoes with thinner or block heels. Many are also sold with ornate details like encrusted rhinestones, pearls, bows and studs.
Purple Dress Gold Shoes
Purple outfits with gold shoes are not only a great alternative to the classic nude or beige, but they also manage to add an extra level of glamour. The shine of the gold really makes the purple pop and is a great way to make any outfit stand out. Gold shoes are a staple in any fashionable closet and, as you will see in my future posts about dress styling, can be paired with an endless array of colors.
Purple Dress Red Shoes or Burgundy Shoes
Adding red accessories is an excellent idea for anyone between the ages of 16-24. It's fashionable and unique, but not everyone likes it.
You can always go for burgundy shoes with a purple dress if you're not sure about matching your purple dress with bright red shoes. It's more subtle, and great for any season!
Purple Dresses with Blue Shoes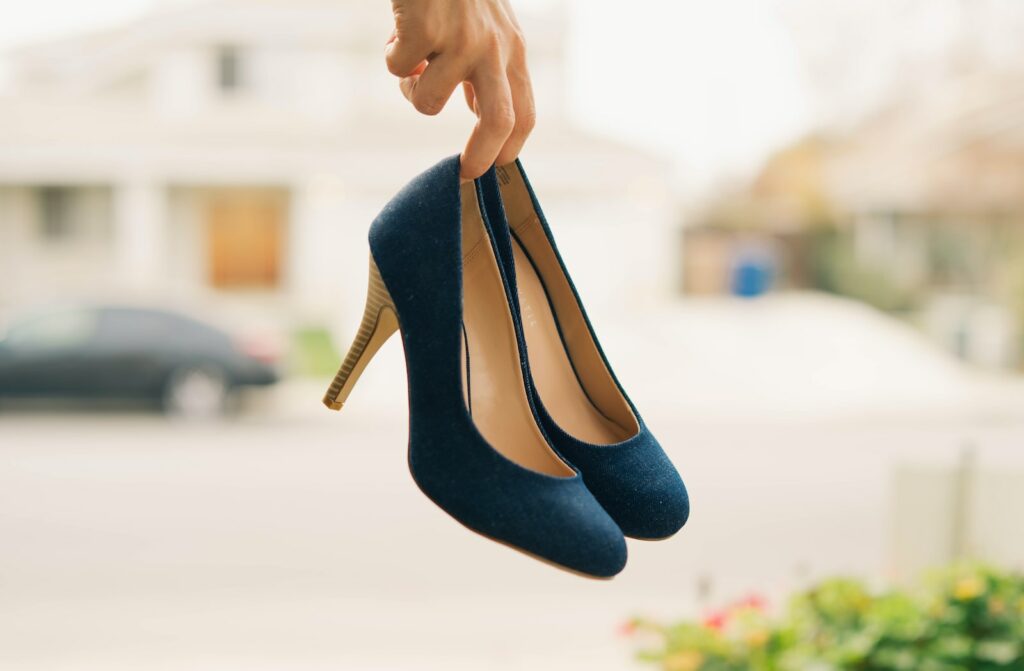 Injecting color into your outfit can be tricky, but blue shoes are the perfect way to complement a purple dress. The best part about this pairing is that it is unexpected and always looks stunning.
Use carefully juxtaposed colors to make your look pop. A deep purple dress looks best with a brighter shade of blue, but don't forget about shades of turquoise or light teal blue!
Final Thoughts on What Color Shoes to Wear With a Purple Dress
Whether you want to go bold or subtle, there are many different ways to style a purple dress with the right pair of shoes. Whether you prefer classic black, fun red or trendy clear heels, you can easily find a pair that matches your unique sense of style. So whether you're looking for subtle elegance or a bold pop of color, there are endless options when it comes to choosing the perfect shoes to wear with your purple dress!
Related articles…
What Color Shoes to Wear With Gray Dress