In the world of luxury fashion brands for women, it's not just about clothing, it's about the entire ensemble. Luxury fashion is a realm where creativity meets craftsmanship, and where unique designs are woven with high-quality materials to create pieces that are as much art as they are apparel. Whether it's the classic style of Ralph Lauren or the punk-inspired offerings from the Italian brand Gucci, there truly is something for everyone in this luxurious landscape.
Let me take you on a stroll through the lavish lanes of some of these luxury clothing brands. We'll delve into their histories, explore their offerings, and maybe even sneak a peek at what makes them tick. From French fashion houses like Louis Vuitton and Christian Dior to American staples like Ralph Lauren, each brings something unique to the table.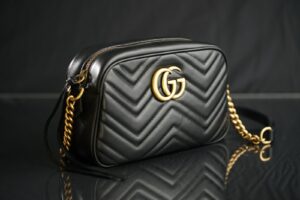 For instance, Louis Vuitton – arguably one of the most valuable luxury brands worldwide – has become synonymous with luxury leather goods since its establishment in 1854. Known globally for their iconic monogram pattern and high-quality leather goods, they've managed to stay relevant throughout changing times by continually reinventing themselves under various creative directors. On another note stands Christian Dior – a French fashion house renowned for its haute couture creations and ready-to-wear lines that have significantly influenced the fashion world.
Unveiling Top Luxury Fashion Brands for Women
When it comes to luxury fashion brands for women, the names that often come to mind are those steeped in history and prestige. These luxury clothing brands have set the bar high, defining trends and redefining elegance in the fashion world.
Louis Vuitton, a French fashion house, is one of these illustrious names. Known for its valuable luxury brand status, Louis Vuitton's iconic LV monogram can be seen on high-quality leather goods worldwide – especially its coveted luxury handbags. The brand's play logo has become synonymous with refined taste and timeless style.
Another leader among the best luxury clothing brands is Christian Dior. Also hailing from a French fashion house, Dior is revered for its haute couture creations and ready-to-wear designs that exude classic style while incorporating modern trends. Christian Dior's unique blend of tradition and innovation has solidified its role as a key player in the world of luxury fashion.
Let's not forget Ralph Lauren, an American brand known for capturing the essence of comfortable yet sophisticated lifestyle dressing. From Victorian-era-inspired pieces to punk-inspired clothing lines, Ralph Lauren proves that versatility can coexist with luxury in women's fashion.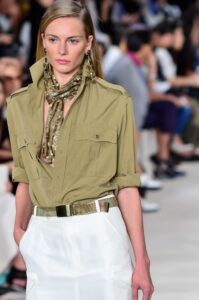 The Italian brand Gucci also deserves mention here. Its signature mix of bold patterns and prints with high-quality leather goods has dramatically increased the brand's popularity over recent years. Gucci's creative director has successfully melded historical references with contemporary styling to create captivating collections season after season.
Lastly, we have Chanel, another French powerhouse whose influence extends beyond just ready-to-wear clothing to encompass fragrance, cosmetics, and jewelry realms as well. Their iconic double-C logo on their handbags represents more than just a badge; it's a statement piece recognized globally as the pinnacle of luxury.
These aren't merely labels; they're institutions that represent creativity at its finest in women's luxury fashion.
Impact of Luxury Female Fashion on Style Trends
Luxury fashion brands for women have significantly influenced style trends over the years. Looking at luxury clothing brands like Louis Vuitton and Christian Dior, it's clear to see their impact on the fashion world. These major players continually reinvent styles, set trends, and inspire a multitude of other designers.
Louis Vuitton, known as one of the best luxury clothing brands globally, has been shaping global fashion since its inception in 1854. Famous for its luxury handbags, this French fashion house also makes waves with its ready-to-wear clothing line. The creative director's ability to weave contemporary themes into classic designs makes Louis Vuitton's collections unique and trendsetting.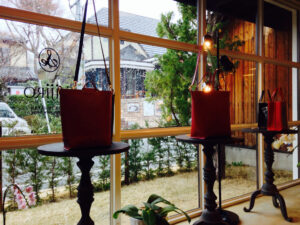 Similarly, Christian Dior has left an indelible mark on the world of haute couture. As another influential French fashion house, Dior is celebrated for infusing elements from Victorian-era fashion into modern designs – transforming these historical concepts into current style trends.
But it's not just about French powerhouses; Italian brand Gucci brings a different flavor to the table with its bold and eclectic designs. Known for high-quality leather goods mixed with punk influences, Gucci has become a go-to luxury brand for those who prefer an edgier aesthetic.
We can't disregard American influence either – Ralph Lauren represents one of the best luxury brands hailing from this side of the pond. Its preppy-chic apparel offers a classic style that transcends seasons – consistently positioning Ralph Lauren as a key player in setting international style trends.
These examples show how valuable luxury brands craft and dictate what becomes fashionable worldwide:
– French Fashion House: Louis Vuitton
– Best Luxury Clothing Brands: Christian Dior
– Luxury Leather Goods: Gucci
– Classic Style Influencer: Ralph Lauren
The rise in popularity of these brands' designer collections reflects consumers' willingness to invest in quality and timeless pieces rather than fast-fashion items that quickly lose relevance.
Overall, I'd say that these luxury fashion houses play a pivotal role in shaping international style trends by using their creative directors' vision to offer fresh twists on classic looks while maintaining their signature brand aesthetics.
Final Thoughts: The Allure of Women's Luxury Fashion
To conclude this journey into women's luxury fashion realm, I'd say that while we celebrate these phenomenal designers' work today – both old and new – we're also eagerly anticipating what tomorrow brings. From ready-to-wear clothing lines to trendy accessories, there's always something exciting happening in this dynamic industry!
As we look forward to new collections and trends set by these illustrious houses and their creative directors; remember that at heart- all good design stems from an understanding of quality materials (like fine silks or leathers), craftsmanship & innovation- elements that truly make these brands worth their weight in gold! So keep exploring because there are plenty more gems out there waiting to be discovered.