Is Dior a designer brand? This query brings us to the heart of the fashion industry, where luxury brands reign supreme, their names synonymous with elegance, status, and high-quality craftsmanship. Nestled prominently among these is Dior, a French luxury goods company famed for its influence and enduring presence.
Origins of Dior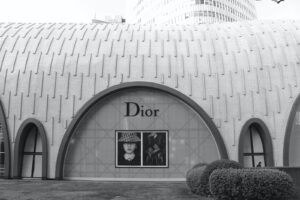 Every grand label stems from humble beginnings. Christian Dior started as a modest gallery owner, running a small art gallery in Paris. However, with the outbreak of World War II, he had to close his gallery and join the French army. Upon returning to Paris post-war, Dior decided to enter the women's fashion industry, where he secured a job as a design assistant at the renowned fashion house, Robert Piguet.
Following a brief stint at Piguet, he moved to the esteemed Parisian couture house fronted by Lucien Lelong. Here, he honed his skills, preparing himself for a solo venture that would revolutionize the fashion world. In 1946, with financial backing from Marcel Boussac, the wealthiest cotton fabric manufacturer in France, Dior officially launched the Christian Dior couture division from a townhouse at 30 Avenue Montaigne.
Christian Dior's first collection, presented in 1947, represented a stark departure from the grim, utilitarian styles of the World War era. It introduced soft shoulders, cinched waists, and full skirts, reviving Paris's status as a fashion capital. Carmel Snow, the then-editor of Harper's Bazaar, famously exclaimed, "It's such a new look!" The term "New Look" stuck, baptizing Dior's first collection, establishing the Dior name in the fashion industry, and marking the beginning of the Christian Dior brand.
Dior as a Design House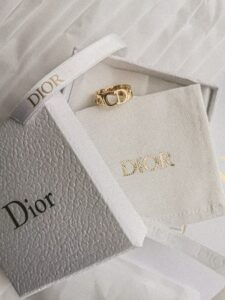 Given its exceptional standing as a luxury brand, Dior's designs are not products of solitary efforts but creations of a fashion house teeming with talent. Dior's assistant, Monsieur Raymonde Zehnacker, was a significant asset. Following Christian Dior's unexpected death in 1957, he became the brand's creative director, cementing its reputation in haute couture.
Marc Bohan, who succeeded Zehnacker, made impactful contributions, particularly on Dior Homme and Baby Dior. Perhaps the most controversial figure in Dior's history is John Galliano, appointed in 1996. Despite his unmatched talent, Galliano's tumultuous tenure ended due to scandal. Still, Dior, undeterred, moved forward, bringing Raf Simons onboard as the women's artistic director in 2012.
In 2016, it appointed its first female director, Maria Grazia Chiuri, solidifying Dior's progressive stance. The brand encapsulates fashion sketches transformed into fabric in the form of elegant clothes, accessories, perfumes, and so much more. Each collection, whether it be for the Dior Homme, Miss Dior perfume, or a Dior handbag, represents the tireless workings of a fashion house.
The Evolution of Dior as a Brand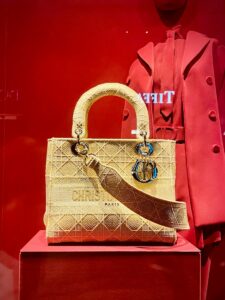 From fashion shows at Avenue Montaigne to a prominent position in every fashion capital globally, Dior has seen constant evolution. While its haute couture line, Dior Haute Couture, remains a mark of exceptional craftsmanship, Dior increasingly embraced ready-to-wear fashion lines for men and women to make fashion more accessible. The luxury goods company further broadened its portfolio with iconic products like the Saddle Bag, creating high-end consumer goods and finding a stable place within the LVMH group.
Dior has also remained conscious about its global influence, focusing on fashion sustainability and even launching a new collection of best Dior sneakers made using eco-friendly material. It's indeed moments like these when it stands head and shoulders above typical designer brands.
The Future of Dior
In more than a decade of its existence, Dior has never lost its shine. The brand, under its parent company, LVMH, and its CEO, Bernard Arnault, continues to dominate the fashion industry with innovation and excellence. Whether it's clothing, perfume, handbags, or high fashion sneakers, Dior places paramount importance on quality, reflecting its commitment to remain a powerhouse in the fashion world.
Further, its doors remain open to new creative directors, promising exciting changes to the dynamic fashion world. The world watches with bated breath as each new collection evokes the essence of the fashion house Christian Dior pioneered, combining it with contemporary trends that resonate with new-age fashion connoisseurs.
Final Thoughts – Is Dior a Designer Brand?
While the use of this term often depends on subjective interpretation, using objective criteria, the answer is a resounding 'yes.' To many, Dior exceeds this label, reaching the echelons of a legacy brand. With its foundation rooted in history and wings spread into the future, Christian Dior SE continues to make waves in the fashion industry, etching its influence one fashion season at a time, adding a fabulous new chapter to its illustrious story. Undoubtedly, Dior isn't just a brand, it's a fashion phenomenon.
Other suggested articles: