The question "Is Calvin Klein a designer brand?" may pop up frequently, and the short answer is: Yes, absolutely. Calvin Klein is a premium American fashion brand, widely coveted for its minimalistic and modern design aesthetic. Founded in 1968, it's one of the fashion industry's heaviest hitters.
From the undeniably iconic Calvin Klein underwear to the ever-fashionable Calvin Klein jeans, this brand made its name by offering high-quality products to consumers around the globe. CK Calvin Klein, the luxury line of the brand, elevates everyday staples with its unique, designer touch. Add in the vast Calvin Klein collection of everything from clothing to accessories, and it's clear why Calvin Klein stands tall in the world of designer brands.
But it's not just about the clothing—Calvin Klein stands out from other fashion brands with its striking ads. Remember the famous Calvin Klein adverts featuring celebrities from Kate Moss to the Kardashian family? These campaigns help to reflect the brand's cutting-edge image, further solidifying its status as a top-tier designer label. Whether you're after the Calvin Klein home range or can't wait to try the latest Calvin Klein jeans, one thing's certain: when you invest in Calvin Klein, you're investing in a truly spectacular designer brand.
Understanding the Term 'Designer Brand'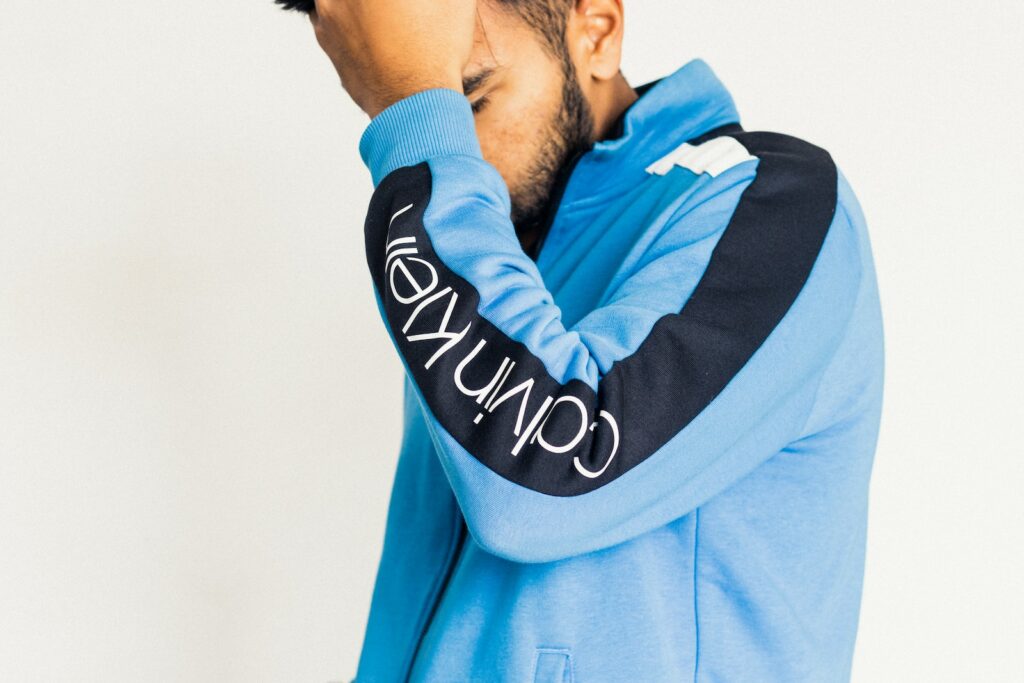 When you encounter the term 'designer brand' like Calvin Klein, it's typically referring to a brand that produces high-quality, luxurious products and is recognized and admired in the fashion industry. Designer brands often carry a prestige associated with their name and are known for their outstanding quality, fashionable designs, and usually come with a premium price tag.
As for Calvin Klein, the brand has accrued an impressive resume over the years since the first Calvin Klein collection was launched in 1968. From iconic Calvin Klein jeans and CK Calvin Klein underwear, to the Calvin Klein Collection for high-end fashion, and even the Calvin Klein Home collection – the brand caters to many different price points and product categories with a huge array of Calvin Klein products.
Let's take a look at the Calvin Klein Underwear line, for example. It's known worldwide, and its adverts featuring celebrities including Mark Wahlberg and the Kardashian family, have left an indelible mark in fashion world. Whether for men's underwear or women's underwear line, Calvin Klein offers superior comfort, excellent fit, and undeniable style – what many would anticipate from a designer brand.
The Calvin Klein Jeans line is no different. Calvin Klein revolutionized the denim industry with its famous jeans, offering it as high-quality and fashionable alternatives to traditional jeans. The Calvin Klein jeans have, over time, become a desired commodity for many, boosting the brand's reputation in the fashion industry.
Adding to its designer brand status, Calvin Klein promotes ethical consumption, using eco-friendly fabrics and focusing on fair trade practices. The brand's commitment to sustainability and outstanding quality grants it a place among other top tier brands.
So, next time when you see Calvin Klein adverts or when you're perusing the racks at department stores, you'll know you're dealing with a legitimate designer brand. Whether you're shopping for a Calvin Klein T-shirt, faux leather coat, or a pair of famous jeans, you can have the confidence that you're investing in a product that represents the best of what the fashion industry has to offer.
The History of Calvin Klein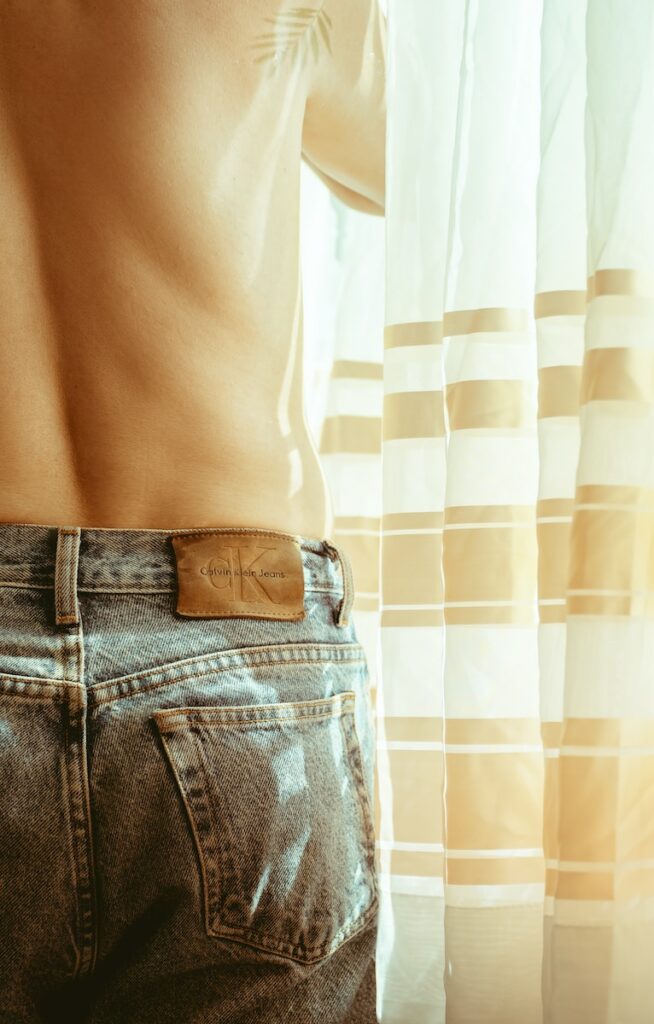 Calvin Klein became a household brand name mostly due to its famous line of underwear and jeans. Though its appealing undergarments and denim line still holds a major part in the fashion industry, its product range is much diverse now, offering you a plethora of selections.
Starting off in 1968, Calvin Klein's journey was not an overnight success. In fact, the company's initial focus didn't even involve underwear or jeans—it was coats. Calvin's first offering was a line of simple yet high quality men's and women's coats that were sold in small New York department stores. The first true recognition the brand got was when a Bonwit Teller buyer passed by Klein's coat shop in New York and liked what he saw.
Over the years, CK Calvin Klein expanded its product range by introducing a line of fashionable underwear. In fact, it was his line of men's underwear that truly established Calvin Klein as a global brand. In the 1980s, Calvin Klein underwear started to see astronomical success, and Calvin Klein became synonymous with suggestive and memorable advertising—a strategy that solidified the brand's appeal.
The Calvin Klein Jeans line debuted in 1978 and hit the ground running. The line was heavily marketed with commercials featuring teenage star Brooke Shields, and the phrase "Nothing comes between me and my Calvins" is still iconic today. The jeans were a huge success and quickly became synonymous with Calvin Klein, paving the way for the establishment of Calvin Klein as a bonafide designer brand.
It's important to note that Calvin Klein is now backed by PVH Corp, the parent company of other top-tier brands like Tommy Hilfiger, Van Heusen, and Michael Kors. PVH's support allows CK to maintain their high standard of quality while expanding their reach across the globe.
Aside from the internationally-known underwear and jeans line, Calvin Klein offers a wide variety of high quality products including the esteemed Calvin Klein Collection. The collection features a range of luxury products, from designer clothes and accessories to shoes and fragrances, distinguished by superior craftsmanship and sophistication.
As the brand's popularity continued to grow, so did its audience. The Calvin Klein brand is now a favorite among many celebrities such as Mark Wahlberg and the Kardashian family, which further strengthened the brand's image and reach.
Though CK Calvin Klein has a rich history and a line-up of mainstream products, the brand continues to innovate and evolve. It remains a trailblazer in the fashion industry, catering to a wide demographic with its various lines and price points, and establishing a prominent role in the fashion world. A legacy that is only set to continue, unstoppably, in the years to come.
Calvin Klein: More Than Just the Brand Name
Calvin Klein is not just any brand; it's a highly recognized designer brand. When you mention Calvin Klein, the first things that likely spring to mind are the iconic Calvin Klein underwear and jeans. These products have become synonymous with the Calvin Klein brand, even as much as the CK Calvin Klein logo itself.
A Luxury Brand with Variety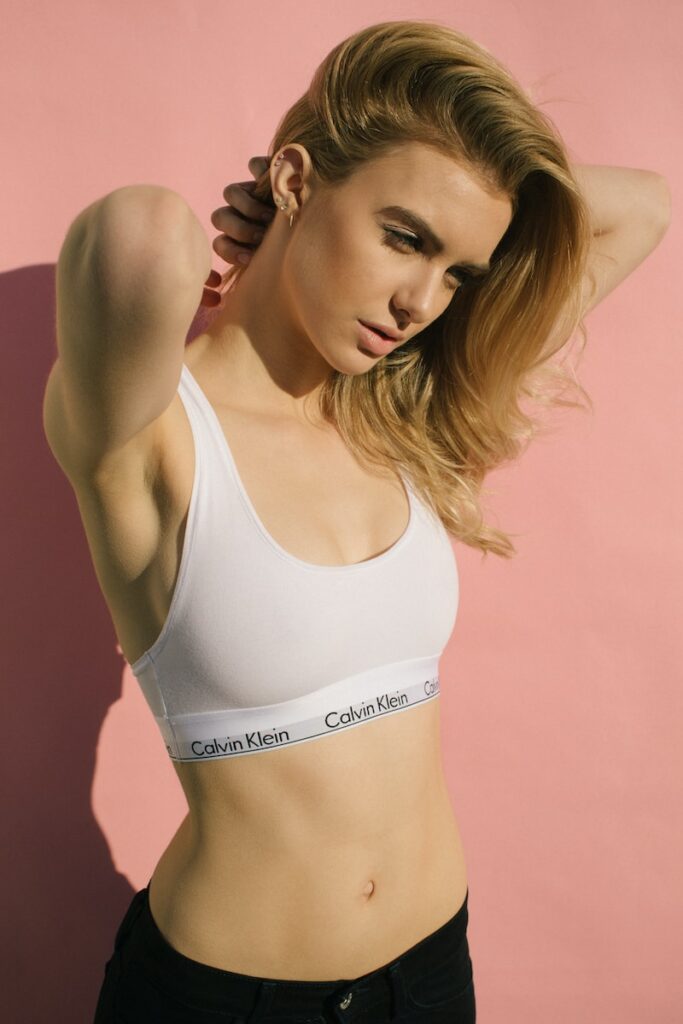 The label has established its reputation as a top-tier designer brand partly thanks to its wide-ranging Calvin Klein collection, including not only the famous Calvin Klein underwear and Calvin Klein jeans but also the highly fashionable Calvin Klein home range. This luxury brand's extensive output demonstrates its versatile approach to fashion, providing various price points and options for different types of consumers.
More Than Fashion
But what if we told you that there's more to the Calvin Klein name than clothing? Calvin Klein is indeed much more than just a leader in the fashion industry. This brand offers an array of products, from the perennially popular men's underwear and women's clothing lines to home decor items. Calvin Klein truly covers all bases when it comes to offering high-quality and fashionable goods.
Beyond the Basics
Now, when we're talking about Calvin Klein, we can hardly skip over the famous Calvin Klein adverts. It's the powerful and trending advertising, featuring big names like Mark Wahlberg and the Kardashian family, that has solidified Calvin Klein as a household name. Coupled with unique strategies like promoting ethical consumption through their use of eco-friendly fabrics, Calvin Klein goes above and beyond to maintain its standing as a global fashion icon.
Comparisons to Other Brands
It's true that Calvin Klein is often compared to other popular fashion brands like Ralph Lauren, Tommy Hilfiger, and Michael Kors. Still, many consumers affirm the unique qualities of Calvin Klein products, praising its outstanding quality and creative direction. If you've ever picked up a CK Calvin Klein product, you'll know they're not exaggerating.
So, is Calvin Klein considered a good brand? The name isn't just perched high up on the billboards at the New York Fashion Week or plastered on storefronts in bustling department stores for no reason. It's there because Calvin Klein is a designer brand that consistently delivers products and experiences of the highest standards to its customers worldwide. The first Calvin Klein collection paved the way, and the label has continued its legacy of excellence with every release, making it one of the most respected and revered high-end brands in the global retail market.
Comparing Calvin Klein to Other Designer Brands
It's imperative to compare Calvin Klein to other designer brands. Known for its iconic underwear line and jeans, Calvin Klein holds a strong position amongst premium labels. CK Calvin Klein, Calvin Klein Jeans and Calvin Klein Collection are seen across department stores worldwide, boasting a diverse range of products.
Calvin Klein, along with Tommy Hilfiger and Ralph Lauren, are American fashion brands, forming stalwarts of the industry. While all these brands emphasize style and quality, they cater to slightly different markets. Notably, Calvin Klein has a wider product range, from fashionable underwear to high-end clothes. Calvin Klein is known for creating a fashion world stir with their adverts, and their first Calvin Klein collection at the New York Fashion Week left an indelible mark on the industry.
A brief look at Tommy Hilfiger shows it operates in a similar space as Calvin Klein, with a focus on preppy, American designs. Meanwhile, Ralph Lauren is known for its classic and sophisticated style. Yet, Calvin Klein has carved out its niche, offering products from undergarments to perfumes. The question of whether Calvin Klein offers the same level of luxury as high-end brands such as Michael Kors or Kate Moss might appear subjective. However, Calvin Klein's popularity and global retail sales numbers are testament to many consumers viewing it as a luxury brand.
In the realm of underwear brands, Calvin Klein's approach is idiosyncratic. The Calvin Klein underwear men's line and women's line are renowned for their comfort, sleek designs, and premium feel. Calvin Klein's women's clothing is also seen as top-tier – be it faux leather jackets, understated coats, or their grey label women's collection.
In terms of pricing, Calvin Klein is accessible to a wider audience than many high-end brands, without compromising on quality. Their garments, whether it's a T-shirt or coat, are known for using high quality materials promoting both good quality and ethical consumption.
The Calvin Klein vs other brands debate could be endless; however, there's no doubting Calvin Klein's position as an iconic fashion brand. It's become part of pop culture, seen so often in New York stores and department stores around the world, with famous celebrities like Mark Wahlberg leading their promotional campaigns.
Final Thoughts: Is Calvin Klein a Designer Brand?
Calvin Klein is undeniably a designer brand revered in the fashion industry. Standing tall among giants in the industry like Ralph Lauren and Michael Kors, the brand has consistently delivered high-quality products since its inception in 1968. Calvin Klein is not just about clothing; it offers a vast array of products from undergarments to home decor items – a testament to its versatility. With iconic advertising campaigns and a commitment to ethical practices, Calvin Klein remains one of the most distinct and respected designer brands in the global market. So, whether you're considering purchasing Calvin Klein products for their quality, their eco-friendly practices, or the prestige associated with the name, you're indeed investing in a top-tier designer brand.
Other suggested articles:
Is Nine West a Designer Brand?