Wearing heels may make a strong statement, but they aren't always practical, particularly if you have back problems or any other kind of ailments. So many girls still don't know how to wear flats with a formal dress.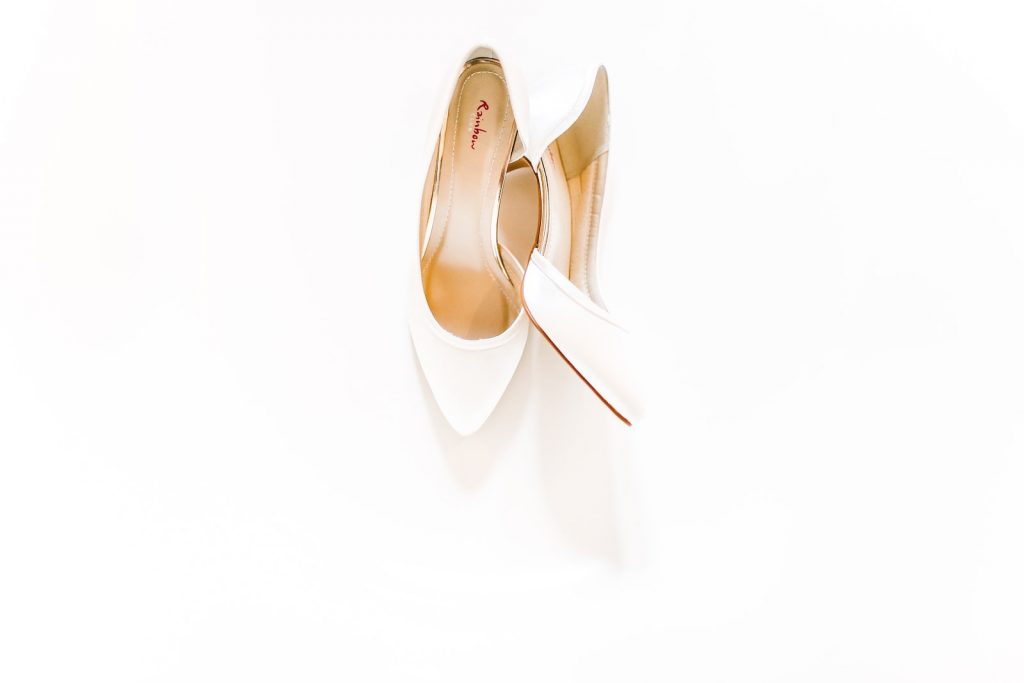 How to Wear Flats With a Formal Dress
Wedges are a great option for any occasion because they're versatile and comfortable. You can wear flats with a formal outfit and still be on point. Make sure the hemline of your formal cocktail dress reaches to the knee or is full length (no-between). Dresses with knee lengths look best paired with a stylish shoe with distinct details, whereas garments that reach to the hip work best with pointed-toe flatforms with less complex detailing. However, ballet flats and loafers are wonderful alternatives when wearing a suit.
How to Wear Flats With a Formal Dress: Types of Flats You Wear With A Formal Dress
The following types of flats can be worn with a formal dress:
Ballet Flats
Ballet flats are typically the preferred choice. Ballet flats are modest yet lovely shoes that can be worn to almost any event, including formal events. If you want a more classic look, choose ballet flats instead. For a more professional appear, pick black croc-embossed patent leather ballet flats.
Loafers
Business shoes are a tried-and-true style. And, in all fairness, not the first shoe that comes to mind when I think of a fancy dress. This combination, on the other hand, can work well. A simple black gown and black loafer concrete shoes is recommended
Loafers are fantastic because they have a low heel and are extremely comfortable to walk in. However, most loafers have a casual style, so they won't look good with formal attire. If you like loafer styles, the best option is to invest in high-end versions. For an office look, slip on a pair of pantyhose over them. This shoe will look nice when worn with a skirt at night.
Pointed-Toe Flats
Pointed-toe flats provide a sophisticated look. Covered shoes are typically worn in formal situations. Whether you go for a more sharply pointed silhouette or a less clear, softer point, pointed-toe flats are a classic choice.
You'll want to make sure that the pointed flats you pick go well with your dress, so aim for a high-quality pair that fits snugly. This will also help ensure that they're comfortable.
Dressy Lace-Up Flats
Consider these lace-up formal flats to complete your knee-length formal dress: ballet flats, ankle boots, brogues, and oxfords.
Small Kitten Heel
A small kitten heel, which has a ½-inch to 1-inch heel, is still considered a flat shoe style. The subtle elevation it provides makes your look more pulled together without sacrificing comfort.
Kitten heels are great for women with short legs who want to add a little more height without using heels. For the greatest appearance, choose a thin, tapered heel over a chunky one.
How to Wear Flats With a Formal Dress:  Colors Should I Choose
If you're looking for the best formal and elegant flats, your search should include nude colors. Some good examples of versatile neutrals are black, white, and beige; these usually look great with most types of dressier clothes. Black is always in style by itself too–and if you want something with a little extra pizzazz, consider adding some embellishments to a pair of black flats.
How to Wear Flats With a Formal Dress:  Accessories To Wear
If you're looking to add some pizazz to your outfit when you wear heels with a formal dress, go for a "snazzy" accessory like a clutch or belt. You can also add some jewelry, but don't overdo it – less is more in this case.
How to Wear Flats With a Formal Dress: Can You Wear Flats With a Floor-Length Dress
Wearing flats with a floor-length gown, like this one above, is fantastic. It's considerably better than wearing an formal dress with a hem that matches the maximum parts of your calves or ankles. This will just make your legs look longer.
How to Wear Flats With a Formal Dress:  Can You Wear Flats to a Formal Wedding
You're in luck! The key is to locate classy flats that mirror the formal event. Typically, the best flats to wear with a dress when going to a wedding are those adorned with beautiful details. Whether you choose ribbon, rhinestones, or another shimmery and lovely embellishment, the added style element will make your outfit more refined.
How to Wear Flats With a Formal Dress: How Do Flat Shoes Look Elegant
When wearing a formal outfit or mini shift dress, embellished flats can be just as beautiful as heels. The flat shoe you pick should ideally have a costly cloth, such as velvet, satin, or a metallic finish. Furthermore, stylish additions like bejeweled straps, ribbon decorations, and neutral tones make flat shoes seem more polished.
How to Wear Flats With a Formal Dress-Bottom Line
You don't have to be a frump to look terrible while wearing shoes. You can look classy, professional and attractive in flats without looking dowdy if you pick the proper shoe style. That's how to dress up while keeping both feet on the ground!