If you have your basic jeans and khaki pants all set, it's time for burgundy pants. Get them as soon as humanly possible as they tend to only be sold during fall and winter months. Although they work as a year-round pant, they are especially delicious during winter. But ever wonder what colors go with burgundy pants?
What Is Burgundy?
The color burgundy is a dark reddish-brown with undertones of cool purple. It's similar to maroon like maroon pants, which is a somewhat brighter, brick-colored red that lacks the purple undertones. The term "burgundy" comes from Burgundy, France, where people produced richly colored red wines. The wine and hue are referred to as "Bordeaux" in France.
Merlot and Berry, for example, are similar wine-like hues that are often mixed together. The color signifies refinement, power, and ambition. It is also considered a sign of prosperity. Burgundy does not have the same negative connotations as regular red. It's a more pleasant and energetic hue than a hostile one.
What Colors Go With Burgundy Pants? – Colors to Avoid
Okay, now that you have burgundy pants you are probably wondering how to wear them. The key to burgundy pants is the color palette you feature with them. Here are the colors to avoid in the shoes, shirts, and jackets you pair with your burgundy pants:
Crisp White
Pastels
Reds
brown shoes
What Colors Go With Burgundy Pants? – Colors to Wear
Now that you know what not to wear, here are the colors you can wear with burgundy pants:
Off-White
Tan
Olive Green
Navy
Grey shirt
Black
Yellow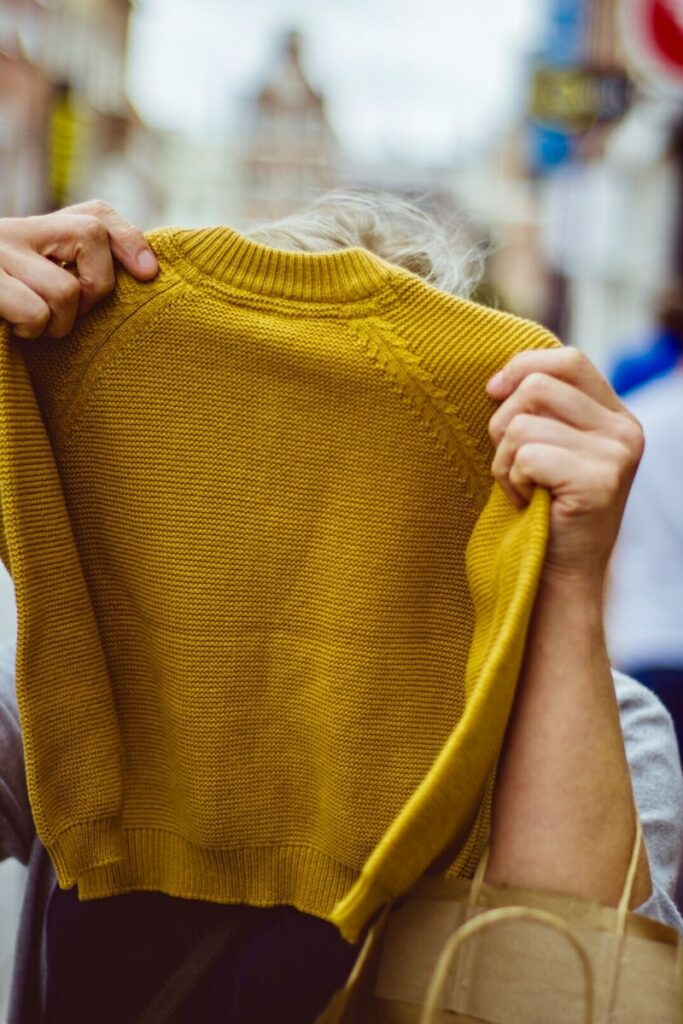 This crimson hue goes well with a wide range of colors. Depending on the chosen color combination, burgundy can look sharp and modern, wildly daring, eclectic, or simply comfortable. It's essential to have several tried-and-true color combinations in mind when decorating your house or creating stylish ensembles for your wedding party using burgundy as a foundation color.
Analogous schemes involve colors that are next to each other on the color wheel. For instance, you might use burgundy, purple, and lilac together.
If you're using complementary colors, you'll need to bring them together in a way that makes sense. The complementary color scheme is formed by colors that are opposite one another on the color wheel, such as crimson and teal. Triadic schemes integrate three colors from the color wheel with three gaps between them. Burgundy shirt, for example, might be used in conjunction with these color palettes to create aesthetically attractive combinations.
The colors burgundy and navy blue, chambray blue are perfect for creating an outfit or room that oozes class and sophistication. These rich hues have enough contrast to be interesting while remaining warm neutral tones. This color palette is also ideal for fall weddings.
Blue is a soothing color, which is why it's frequently associated with calm and relaxation. However, the darker hue, navy, is a powerful and important color that conveys power and authority. It's also a highly professional hue commonly seen in business attire and corporate offices.
To create a more masculine look with burgundy, try teaming it up with dark brown hues, denim jacket. This pairing is earthly and rich, making you think of cozy fall afternoons. You can wear this color combination in many ways.
You may use velvet burgundy drapes with rich chestnut leather furniture to create a warm and comfortable study. Dark brown furnishings can be complemented with crimson pillows or accent chairs to bring out the neutrals. These hues are ideal for fall fashion.
In the right light, it's a bold hue that delivers a lot of drama. It's a somewhat conventional combination with an aesthetically appealing contrast that has been utilized in fashion, art, and interior design for decades due to its visually beautiful contrast.
Black is a sophisticated color that connotes refinement and elegance. There are several different hues of black to choose from. Some colors are more vivid than others, but they all go well with crimson.
The perfect color scheme for a moody, romantic vibe is burgundy and blush. The contrast between the deep red, maroon jeans and light pink creates an elegant and feminine look.
Patterns To Pair With Burgundy Pants
The options are endless with what prints and patterns you can wear with your burgundy pants. Here are some of our favorite ideas:
Chevron
Tartan
Gingham
Florals
What Colors Go With Burgundy Pants?
Burgundy pants can be a little tricky to style, but once you get the hang of it, they are a versatile and stylish pant. Use this guide to help you choose the right colors and patterns to pair with your burgundy pants. With a little practice, you will be a pro in no time!
Makeup To Wear With Burgundy Pants
When it comes to makeup, you can go either way with burgundy pants. If you want a natural look, stick to light colors and nude lips. If you want a more dramatic look, try dark eyes and red lips. Either way, make sure your makeup compliments your outfit and doesn't clash with it.
Jewelry To Wear With Burgundy Pants
Burgundy pants are the perfect opportunity to break out your statement jewelry. Go for big and bold earrings or a statement necklace. If you want to keep it simple, stick to gold or silver jewelry. Whatever you do, don't forget your jewelry!
What Colors Go With Burgundy Pants? – Bottom Line
What colors go with burgundy pants? You can wear maroon pants or burgundy pants. They are a must-have in your wardrobe. They are versatile and stylish and can be dressed up or down. When choosing what colors to wear with burgundy pants, avoid crisp white dress shirt, pastels, reds, and dark browns. Instead, opt for off-white, tan, olive green, navy, grey, black, or yellow. You can also wear patterns such as chevron, tartan, gingham, or florals.
When it comes to makeup, you can either go for a natural look or a more dramatic look. Just make sure your makeup complements your outfit and doesn't clash with it. And don't forget your jewelry! Statement pieces are the perfect finishing touch to any outfit. When it comes to hair, keep it simple and out of your face so that it doesn't take away from your look. With a little practice, you will be a pro on what colors go with burgundy pants.
What Goes with Brown Pants Men's Fashion
Dark Brown Chino Pants: Do's & Dont's