Today, we'll discuss how to wear chinos with sneakers. Chinos are a versatile clothing item that can be dressed up or down, depending on the occasion. If you're unsure about whether an event is semi formal or casual, wearing chinos are always a good choice. They can look elegant or relaxed, depending on how they're styled. If you want to wear chinos in a more casual way, here are some tips for pairing them with other pieces of clothing.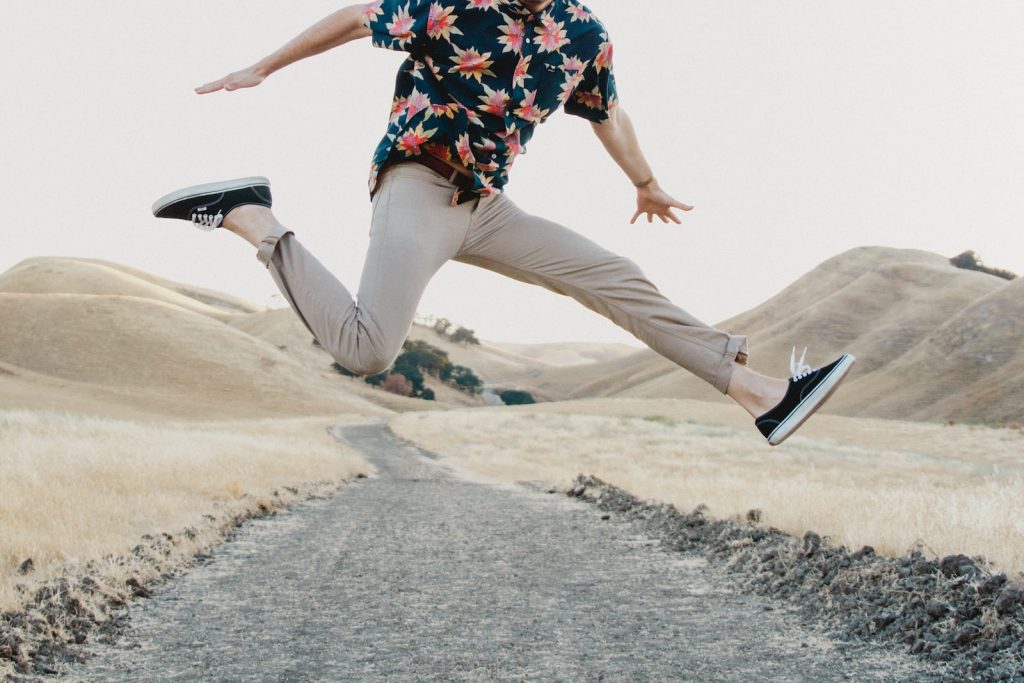 How to Wear Chinos With Sneakers
Combining chinos in a clever and attractive manner appears to be a genuine struggle, but it is not difficult to make them appear smart casual and comfortable. You probably imagine somewhat preppy ensembles that wear chinos with leather and suede styles, polo shirts and chukka boots, oxford boat shoes rather than hoodies and Vans when you think of clothing combinations with chinos, don't you? However, even such apparel can be wonderfully paired with chinos for the dress pants, chelsea boots to acquire a completely new character – a much more urban, modern, and edgy style.
We always love a good casual chino because they can be so versatile! You can pick the cut, color, and style to create lots of different looks. Whether you want a tailored look, slim fit, classic feel or oversized- there's an option for everyone. And depending on the particular look you're going for, choosing the right shoes is key to nailing that smart casual outfits.
For a more relaxed look, we suggest pairing chinos with sneakers. But don't wear just any old sneaker! The right pair of shoes can really make or break an outfit. Here are three of our favourite casual styles that elegantly combine chinos with sneakers:
How to Wear Chinos With Sneakers: Vans
Combining wide-cut chinos, white tube socks, and Vans with an enormous hoodie may create a 90s skater look. When dressing chinos casually, the fit is critical. We generally advocate for a slim-fitting chino; however, a loose or nearly oversized style might also be effective! Of course, the color palette is entirely up to you. Our advice, however, is to keep this style (almost) all black and monochrome: black Vans, black trousers, and a black sweatshirt with white or colorful tube socks as an emphasis.
How to Wear Chinos With Sneakers: White Supergas
Wearing a pair of rolled-up slim fit chinos with white tennis sneakers is an excellent way to go dressed down but still keep it casual. Finishing things off with a basic long-sleeved t-shirt is a fantastic way to style this combination. Our favorite white sneakers are Supergas or the classic Stan Smiths from Adidas.
Alternately, Allbirds or Clae white sneakers are good alternatives for a more environmentally friendly look. A cap or a bucket hat may be worn to loosen up the ensemble. On colder days, you can wear this outfit with a beanie and an open blouson. The Longsleeve T-Shirt is ideal for this casual style with casual shoes or white sneakers – either tucked in or loose. This minimalist approach with white sneaks is ideal for anybody who loves a no-fuss wardrobe!
How to Wear Chinos With Sneakers: Converse
Oversized chinos with a tucked-in sweatshirt and Converse sneakers is a unisex style that looks amazing on both genders. We suggest choosing wide chinos made from matte material in ochre tones, earthy colours or black. Is the weather getting colder where you are? You could also roll up your chinos and show off your high-top converse sneakers (for women, the high-top sneakers look fab with platforms too).
You can either wear a tucked-in statement vintage jumper or a simple sweatshirt like The Perfect Sweatshirt. Again, you can play with accessories, such as a fisherman's beanie cap or a cropped knitted hat. This style definitely breaks the conventional look of chinos and looks stylish and casual no matter the occasion.
How to Wear Chinos With Sneakers:- The Bottom Line
You can make your sneakers or formal shoes look great no matter which of these three styles you choose. After all, chinos may be worn with a wide range of different items. You can also wear formal shoes with chinos for smart casual events.
Does Cologne Go Bad?