There are a lot of questions that come up when it comes to fashion. For example, can you wear a tie with a short sleeve shirt? The answer is yes – you can definitely wear a tie with a short sleeve shirt! In this blog post, we will discuss some tips on how to make this look work for you. We will also talk about some other fashion questions that come up often, such as wearing white after Labor Day and what color dress shoes go best with black pants. Stay tuned for more fashion advice!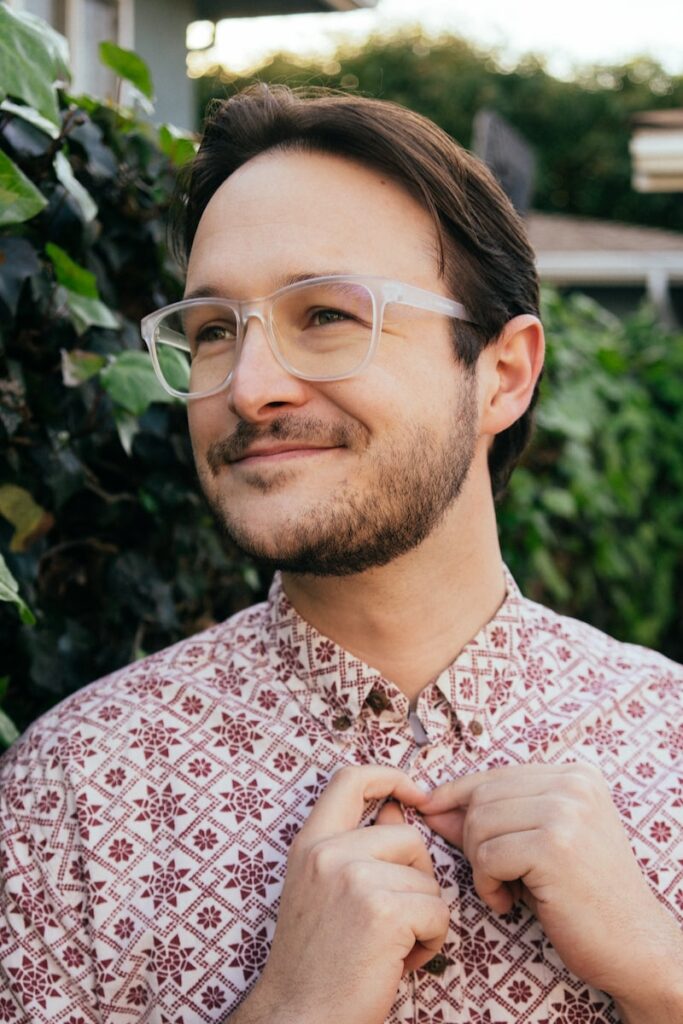 Can You Wear a Tie With a Short Sleeve Shirt?
To start, you must stay away from the white shirt and black tie combination. High contrast is the absolute last thing you want if you plan on looking good in a short sleeve dress shirt and tie. This pairing of white and black, which seems like a classic, will make you look like a salesman. It's too much of a work look and it's old-fashioned.
This pairing evokes images of 1960s NASA scientists monitoring screens as the first astronauts attempted to land on the moon. Are you going to add pens and a pocket protector too?
Avoid wearing white, short sleeve shirts at all costs. Instead, opt for a pattern or different color. There are striped, polka dot, and graphic patterned dress shirts available in practically any color you can think of.
It's difficult to achieve this look for a reason: it requires excellent styling skills. A short sleeve shirt and tie combination will automatically feel off and look wrong if not done well. According to GQ, which explored the strange psychology of fashion, it's hard to appear well-dressed in these circumstances:
Wearing a shirt, tie, and suit jacket has been the standard for centuries, and it is still subconsciously seen as the default. If you remove one of these key elements, people will view your outfit as less formal and incomplete.
People have worn suits, shirts and ties together for years now. If you look back at any old movies from the 1930's-1970's, every man in them is wearing this combination of clothing. Your brain automatically tells you that something is missing when one of these elements isn't present with the others.
It all comes down to style–if you've got it, then everything else will fall into place. It's not just about having the right wardrobe items, but also about creating the perfect overall look. If you can do that, then you'll truly be a master of style.
Can You Wear a Tie With a Short Sleeve Shirt?: How To Make This Work?
The Gentlemanual from Ties emphasizes that the fit of your shirt is necessary to successfully achieve this look. They suggest, If your bicep is muscular enough to fill the aperture of the arm, wear a short sleeve. This will show off the muscle and the work you have put in. If your arms do not fill the aperture, wear a long sleeve shirt with roll sleeves instead – this will add mass around the bicep making you look stronger.
The key to looking good in a short sleeve shirt and tie combination is having a great-fitting shirt. The shirt should be fitted close to the skin, but not so tight that it shows off your body shape or the shape of your arms. For long sleeve shirts, you can get away with a bit more roominess. With short sleeves, it's all about letting your natural shape show.
To get a shirt that looks and feels great, you have to take accurate measurements of your body. To measure your sleeve, extend a measuring tape from the top of your shoulder to the base of your hand at the bottom of your wrist. Get an accurate collar measurement as well—wearing shirts in this collar size is key. Even if it's only half an inch up or down from what you measured, it will make a big difference in how the shirt fits.
A short sleeve shirt and tie can stylishly work together, but only when your outfit as a whole is tailored well and put together with care. If you manage this, you will not only have great personal style, but everyone around you will take notice wherever you go – proving that all those supposed fashion experts are tragically wrong.
Picking the Perfect Tie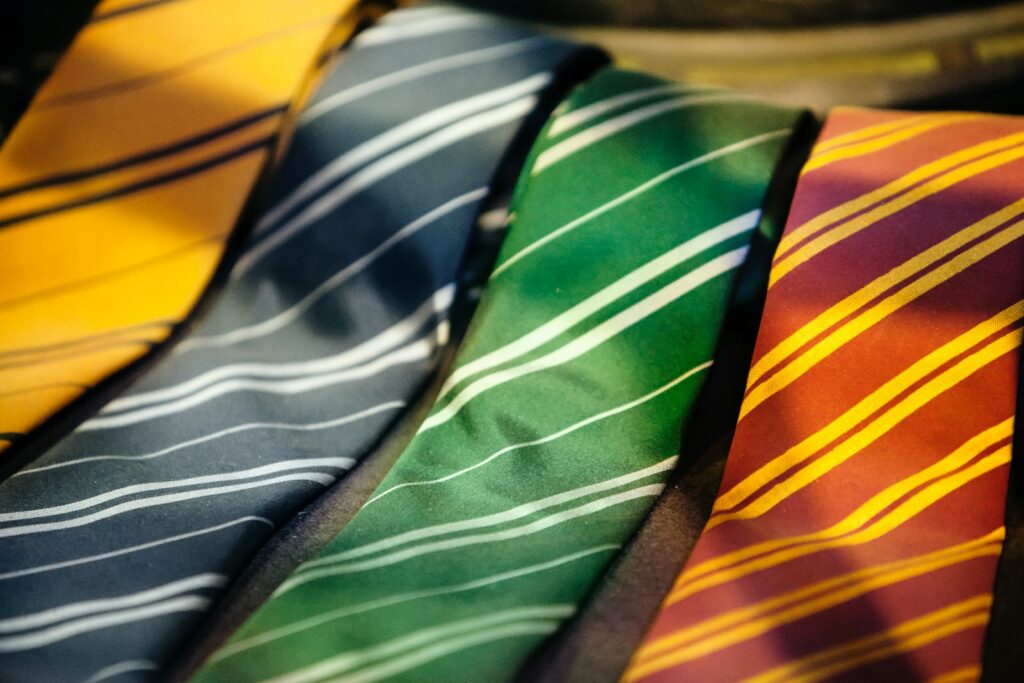 Though they are commonly seen today, ties are actually not as old as you might believe. The modern tie dates back to less than 100 years ago and has since become a fashion staple for men. Ties can now be found made from any type of material imaginable, ranging from luxurious silks and wools to more affordable plastics.
You should always spend a little extra on your tie because it is an important piece of clothing that completes your look. A high-quality tie makes a big difference and cannot be substituted for anything else, no matter how great your clothes might be otherwise. Choose ties that are well-made out of good materials such as silk, satin, fine cotton, linen or wool.
You can wear plastic ties as a fun novelty, but don't take them too seriously. Acrylic is a versatile material that can replicate the look and feel of many other fabrics, including silk. If you choose a well-made acrylic tie, it will look and feel almost as good as ties made with more fine fabrics. When selecting a tie, pick a color or combination of colors that flatter your natural coloring and complement the rest of your outfit. To always have the right finishing touch for any style you want to create, get ties in a wide range of colors, patterns and styles.
The Professional
It is possible to look professional without donning a jacket, even with short sleeves. The key is to choose a more formal shirt that has a contrast collar. This gives the outfit some extra layering and sophistication. Additionally, nicely-tailored pants, a belt and a watch complement this look and project professionalism. To make your tie stand out opt for one with a classic pinstripe or plaid pattern. And as always, refrain from wearing white shirts – instead, stick to light blue which works well for any semblances of formality.
Fun Guy
First, don't tuck your shirt in. You can also make the entire look more casual by wearing shorts and a bow tie. This is an amazing summer look that's fun and stylish. It's strictly casual, but with a unique touch that will make you stand out–even in the most relaxed settings!
To get this look, go for a striped shirt. though you could also pull it off with a solid color dress shirt. This style is ideal for daytime or nighttime events during the summer months but only as a casual outfit.
Geek Chic
The combination of a short shirt and tie can be unappealing, so make up for it by adding something extra to the outfit. An accessory that is best displayed without a jacket, such as suspenders, will do the trick.
Giving your shirt a little something extra with suspenders can really make it pop. With a fitted shirt, tie and matching suspenders, you'll be sure to turn heads wherever you go. This is the perfect look for a hot summer day or a casual wedding. And if you're looking for strict dress codes, this outfit makes great cocktail attire too!
Can You Wear a Tie With a Short Sleeve Shirt? – Final Thoughts
Whether you're looking to make a statement with your clothing or just want an easy summer look, can you wear a tie with a short sleeve shirt? The answer is yes! With the right combination of colors, patterns and styles, you can create an outfit that is stylish, professional and fun without breaking fashion rules. So don't be afraid to experiment with different looks and styles to find the perfect one for you!
Do you often struggle to find an outfit that is professional enough for work, yet casual enough for summer? If so, then why not try wearing a tie with your short sleeve shirt? This look can be surprisingly stylish and versatile, allowing you to dress it up or down as needed.