Do you have any idea what to bring on a cruise? If you're old enough to go on the trip, we'll assume you know how to pack your swimsuit, socks, and underwear for your next cruise. We won't discuss whether or not you should bring t-shirts and shorts for a trip to the Caribbean cruise. However, we will give you some suggestions for items you may not have considered bringing on your cruise.
What to Bring on a Cruise
First, check with your luxury cruise lines to see if they have any restrictions on what you can bring onboard. Most cruise ships allow you to bring a reasonable amount of luggage, but they may limit the size or number of bags. It's always best to check ahead of time so you're not stuck at the pier with too much luggage. Make your own cruise packing list.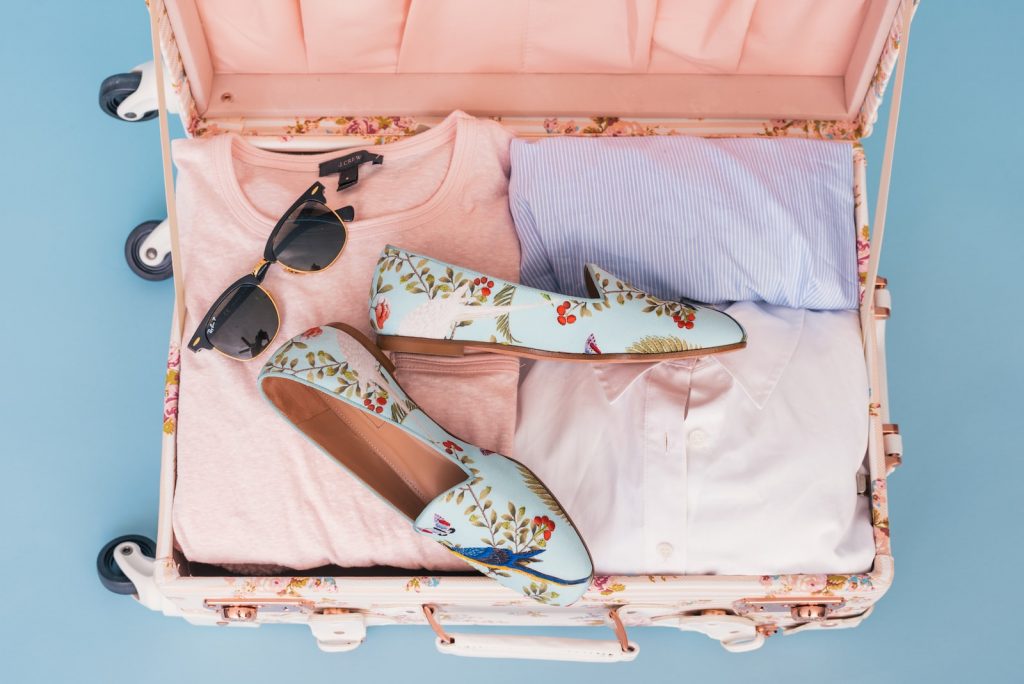 Once you know what you can bring, start thinking about what you need to pack for a cruise for your trip. If you're going to be spending time in the sun, put in your carry on bag sunscreen, hats, and sunglasses. If you plan on doing any sightseeing, make sure to pack comfortable shoes. You'll also want to bring dress shoes, bathing suits, beach towel, beach bag, flip flops and cover ups for days by the pool or beach.
Don't forget to pack reusable water bottle, your essential toiletries, including shampoo, conditioner, soap, toothpaste, and a hairbrush. If you wear makeup, pack your favorite products and a few extra disposable cosmetics wipes. It's also a good idea to pack sea bands, any medications you take on a regular basis, just in case you get sick or have an emergency.
Finally, don't forget to pack your travel documents and any spending money you'll need. Most cruise lines require passengers to have a passport, so make sure you have yours before you leave.
You'll also need to bring your cruise tickets and any other confirmation documents. As for spending money, we recommend bringing a mix of cash and credit cards. That way, you can withdraw cash from ATM machines if you need it, but you'll also have a backup form of payment if your card is lost or stolen.
Furthermore, don't forget to bring charger for all your electronic devices. Non-Surge Power Strip with USB Camera. And remember to take into account the time difference if you're traveling to a different time zone.
Packing for a cruise doesn't have to be difficult. Just use this list as a guide and you'll be sure to have everything you need for an amazing trip. If you forget something, you can do a little shopping at the cruise port.
What to Bring on a Cruise: Now What NOT to Bring on a Cruise
Now that you know what to bring on your cruise, let's talk about what NOT to bring. First, try to avoid packing anything valuable or irreplaceable. While most cruise lines have security measures in place, there's always a chance that something could be lost or stolen. If you must bring valuables, keep them with you at all times or locked in a safe.
Second, don't bring any food or drinks onboard, unless you have specific dietary restrictions. Most cruise lines have strict policies against bringing outside food and drink onboard, and you could be fined if you're caught with it.
Finally, avoid packing anything that could be considered a weapon, including pocket knives, pepper spray, and fireworks. These items are not allowed on cruise line and could get you into serious trouble if they're found in your luggage.
What to Bring on a Cruise- Bottom Line
If you already have an idea what shore excursions you have booked, then it's important to know what to bring on a cruise, but it's just as important to know what NOT to bring on your cruise destinations. Make sure you pack all the essentials but leave anything valuable or irreplaceable at home. A well-packed suitcase makes for a much more enjoyable cruise vacation and don't forget to have a great time!