Is Jimmy Choo a designer brand? The answer to that question is an absolute yes. Jimmy Choo, founded in 1996 by bespoke shoemaker Jimmy Choo and Vogue UK's former accessories editor Tamara Mellon, has grown from humble beginnings into one of the world's most renowned luxury shoe brands. Today, it's hard to walk down a street in New York or Milan without spotting a pair of iconic Jimmy Choo shoes on fashion-conscious individuals.
The first Jimmy Choo store opened its doors in London's fashionable Motcomb Street, showcasing handmade women's shoes characterized by exceptional Italian craftsmanship and sophisticated design. The eponymous shoe brand quickly gained popularity among Hollywood royalty and red carpet regulars for its sexy cuts, towering heels, streamlined silhouettes, and minimalistic styling.
In 2001, the brand expanded beyond footwear with the introduction of handbags under their Jimmy Choo Ltd umbrella. Further cementing their status as a global luxury brand was the 2011 acquisition by Michael Kors Holdings (now Capri Holdings), positioning them alongside other notable fashion industry players. Despite changes over time – including Jimmy Choo's departure and Sandra Choi taking over as Creative Director – the core values of standout style and top-tier quality remain integral to each new collection released at every Jimmy Choo couture show.
Who Is Jimmy Choo?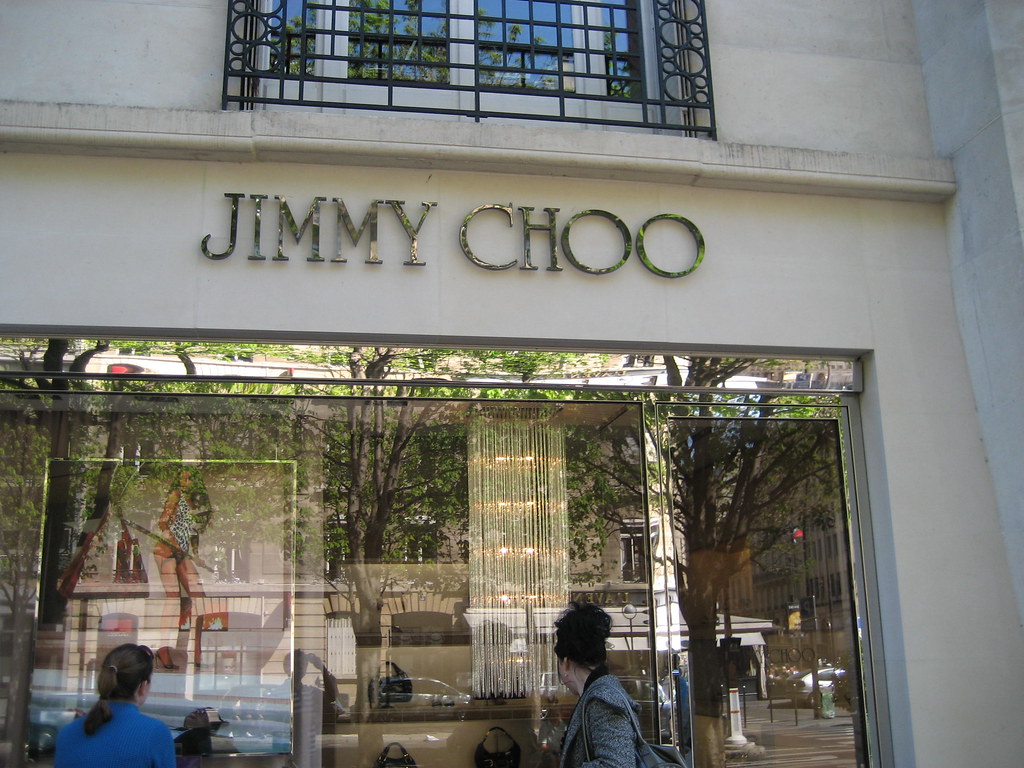 When you think of luxury footwear, the name Jimmy Choo instantly comes to mind. But who exactly is Jimmy Choo? Let's delve into that question.
Born in Penang, Malaysia, Jimmy Choo was raised in a family of shoemakers. He honed his craft at London College of Fashion before launching his eponymous shoe brand, making a mark in the fashion industry with his exceptional Italian craftsmanship and sophisticated design.
Choo quickly launched himself into the global spotlight when he designed a pair of slinky red carpet-ready slingbacks for Princess Diana. From humble beginnings in an old hospital building on Motcomb Street in London to being adorned by Hollywood royalty and British Empire's elite alike – it's clear that Jimmy Choo has become much more than just another shoe label. His handmade women's shoes are now synonymous with luxury and style.
The first Jimmy Choo store opened its doors in 1996 on New York's chicest shopping street, Madison Avenue. This marked a pivotal moment not only for the brand but also for the entire luxury shoe industry. The opening brought about an influx of new customers including Michelle Obama and Kate Middleton, Duchess of Cambridge which led to a rapid expansion across department stores like Saks Fifth Avenue.
In 2001, Choo sold his 50% stake in Jimmy Choo Ltd to Equinox Luxury Holdings Ltd., though he remained involved with the couture line under Jimmy Choo Couture. The ready-to-wear shoes and accessories lines were helmed by Sandra Choi – niece of Jimmy Choo who graduated from London College Central Saint Martins.
At this point, you might be wondering: "Is Jimmy Choo really still involved?" After selling his namesake company, Mr. Choo focused on creating one-of-a-kind couture shoes under Jimmy Choo Couture. While he no longer oversees day-to-day operations at Jimmy Choos Ltd, his influence remains strong as ever throughout all collections.
In 2017, Michael Kors acquired Jimmy Choos Ltd after recognizing the potential growth and value of this iconic British brand in the global market. Today it continues to command respect among other brands within the fashion industry worldwide due to its fashionable designs coupled with minimalistic styling which appeals greatly to their sophisticated clientele.c
This journey from small brand beginnings through towering heights epitomizes how dedication can lead from crafting handmade shoes towards ruling over an entire segment within fashion houses globally thereby answering your query – yes indeed! "Is Jimmy Choo a designer brand?" It surely is!
Understanding the Jimmy Choo Brand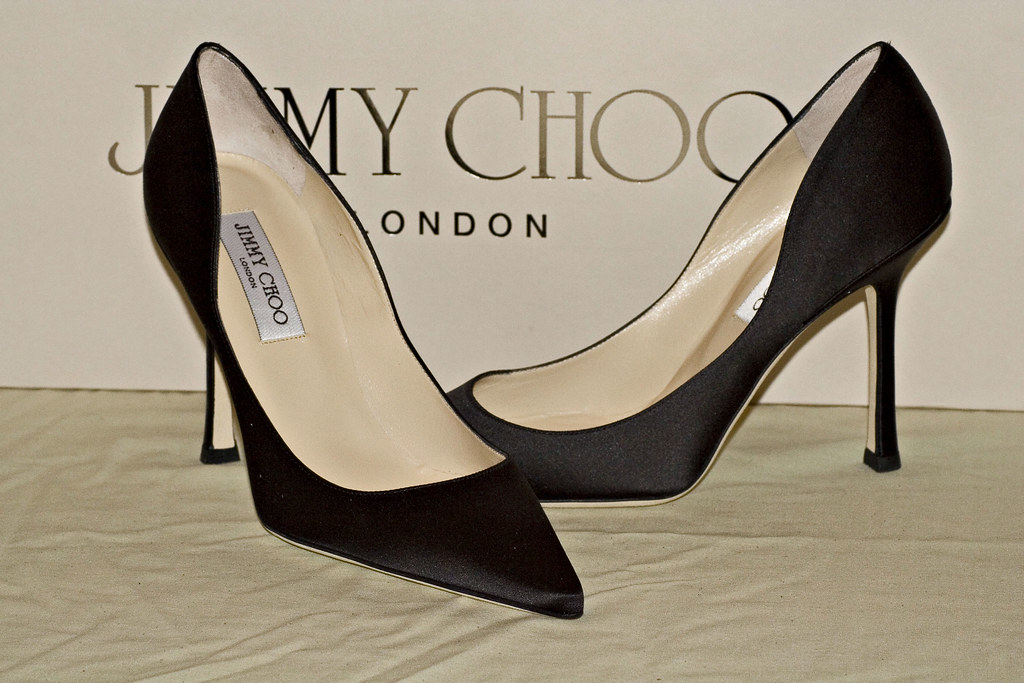 When you ask, "Is Jimmy Choo a designer brand?" The answer is a resounding yes. Indeed, Jimmy Choo has become synonymous with luxury and style in the world of high-end footwear.
The story of this renowned brand begins in London's East End, where its namesake founder learned his craft at the London College of Fashion before launching his eponymous shoe label. Distinguished by their exceptional Italian craftsmanship, Jimmy Choo shoes quickly became coveted pieces within the fashion industry and among a sophisticated clientele that appreciates handmade women's shoes.
In 1996, Choo sold his 50% stake in the company to Tamara Mellon, then Vogue UK's accessories editor. This marked a significant turning point for the Jimmy Choo brand, which soon moved beyond its humble beginnings as a small brand offering couture shoes crafted by hand.
Under Mellon's direction and with Sandra Choi—Choo's niece—as creative director, Jimmy Choo Ltd expanded into ready-to-wear shoes that retained their luxurious edge while reaching a broader market. The first Jimmy Choo store opened on Motcomb Street in London—quickly followed by locations in New York and then Los Angeles.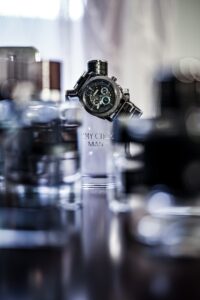 Today, you'll find these iconic towering heels showcased beautifully in upscale department stores like Saks Fifth Avenue or chic standalone boutiques—the latter often referred to as a "Jimmy Choo Store." Signature styles such as sexy cut slingbacks or streamlined silhouette pumps have graced red carpets around the world on Hollywood royalty including Kate Middleton, Michelle Obama, and even late Princess Diana—an early fan of Jimmy Choo Couture line.
Moreover, an array of other products—from handbags to accessories—are now available under this prestigious label making it more than just one of your typical shoe brands. It's earned accolades from top fashion entities including Footwear News and British Fashion Council for its contribution to luxury footwear design.
What sets apart Jimmy Choos is not only their fashionable design but also their minimalistic styling—a testament to Mellons' vision for creating understated yet elegant footwear with just enough flair to make them distinctive—and desirable—to discerning customers worldwide.
So next time you're considering investing in luxury shoe brands remember: not only are you getting unparalleled quality when buying Jimmy Choos; you're also investing in more than two decades worth heritage from one of Britain's finest fashion exports.
Final Thoughts –  Is Jimmy Choo a Designer Brand?
Jimmy Choo is not only a designer brand but also an epitome of luxury and style in the world of high-end footwear. From its humble beginnings in a small workshop on London's Motcomb Street, Jimmy Choo has grown into a globally-renowned brand, treasured for its towering heels and minimalistic designs worn on red carpets and high-fashion boulevards worldwide.
Over the years, the brand has evolved, expanding its product offering beyond shoes to include handbags and accessories under the creative direction of successors after Choo's departure. Today, despite changes, Jimmy Choo remains a testament to artisanal excellence, marrying time-honored Italian craftsmanship with contemporary style.
The brand's resilience and ever-growing popularity reaffirm its position as a leading player in the global luxury market. So, when asked if Jimmy Choo is a designer brand, the answer resounds with an unequivocal yes.
Other suggested articles: