Is Aldo a designer brand? The world of fashion is a vast and ever-changing landscape that can be difficult to navigate. With new trends, styles, and designers continuously emerging, it can be hard to know what qualifies as a designer brand or luxury brands.
One such luxury brand that walks the line between designer and fast fashion is Aldo, a Canadian-based retailer known for its stylish and affordable footwear and accessories. To explore whether Aldo fits the criteria of a designer brand, we must delve into its history, design process, and overall brand image.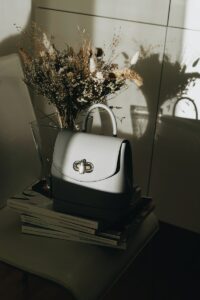 A Brief History of Aldo
The Aldo Group was founded in 1972 by Aldo Bensadoun, who was inspired by his family's long-standing history in the shoe business. His father was a shoe retailer, while his grandfather was a cobbler in Morocco. Born in Morocco and raised in France, Bensadoun moved to Montreal, Canada, in the late 1960s to study engineering. However, his passion for the shoe industry led him to switch his focus to business, and he ultimately decided to launch his own brand.
Aldo began as a small shoe concession within a popular clothing store in Montreal called Le Château. The brand's initial concept was to create fashionable, high-quality Aldo shoes at affordable prices. This approach proved to be successful, and in 1978, the first standalone Aldo store opened in Montreal. The brand quickly expanded throughout Canada and later entered the American market in the 1990s. Today, Aldo operates over 3,000 stores in more than 100 countries, making it a global footwear powerhouse.
The Design Process at Aldo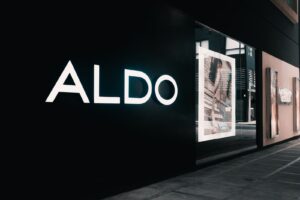 One of the key factors that distinguish a designer brand from a fast-fashion brand is the design process. Designer brands often have their own in-house design teams and prioritize originality, quality, and craftsmanship in their products. While Aldo does have a team of designers working to create their footwear and accessories collections, their approach is more focused on staying ahead of trends and providing customers with stylish options at accessible prices.
Aldo's design team is known to travel the world, seeking inspiration from various fashion hubs such as Paris, Milan, and New York. They attend fashion weeks, trade shows, and analyze trend forecasts to ensure that their products remain on-trend and in-demand. This commitment to staying ahead of fashion trends is one of the reasons why Aldo has become a go-to destination for fashion-forward consumers seeking the latest styles at affordable prices.
Despite their focus on trends, Aldo does not compromise on quality. The brand sources high-quality materials for its products and works closely with manufacturers to ensure that each item meets their standards for craftsmanship and durability. While Aldo may not be considered a luxury designer brand, it does offer a level of quality that sets it apart from many fast-fashion retailers.
The Aldo Brand Image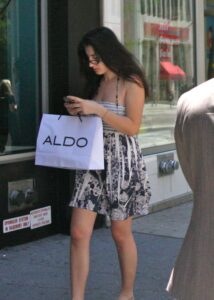 To evaluate whether Aldo is a designer brand, it is essential to consider its brand image and the perception it has among consumers. Aldo has positioned itself as a fashion-forward, accessible brand that caters to a wide range of customers seeking stylish and on-trend footwear and accessories. Their target demographic includes both men and women, typically aged 18 to 34, who value fashion and are willing to invest in quality products without breaking the bank.
Aldo has collaborated with various designers and celebrities over the years to elevate its brand image and appeal to a broader audience. Some notable collaborations include working with designer Misha Nonoo, singer-songwriter Solange Knowles, and actress Julianne Hough. These partnerships have helped Aldo gain credibility and recognition within the fashion industry, further solidifying its status as a reputable brand that offers both style and quality.
However, it is essential to note that while Aldo may be more upscale than many fast-fashion retailers, it does not possess the same level of prestige or exclusivity associated with high-end designer brands. Aldo's price points, while higher than some fast-fashion brands, are still relatively affordable price, which contributes to the good brand 's accessibility and mass appeal.
Are Aldo Bags Real Leather?
Aldo is a popular brand that sells a wide variety of bags, including handbags, backpacks, and crossbody bags. While Aldo does offer some bags that are made of genuine leather, not all of their bags are made from this material.
The best way to determine whether an Aldo bag is made from real leather is to check the product description or tag. If the bag is made from genuine leather, it will usually be stated clearly. Additionally, the bag may have a distinctive leather smell and texture.
If you are unsure about whether an Aldo bag is made from real leather, you can also try contacting the company's customer service department or visiting one of their retail stores to ask about the materials used in their bags.
Final Thoughts: Is Aldo a Designer Brand?
The answer to whether Aldo is a designer brand depends on how one defines "designer." If a designer brand is considered to be one that offers original and high-quality products, created by a team of professional designers who prioritize craftsmanship and style, then Aldo could be considered a designer brand to some extent.
However, if a designer brand is defined by its exclusivity, prestige, and luxury status, then Aldo may not fit the bill. While the brand does offer stylish and quality products, it remains accessible and affordable to a wide range of consumers, which is not typically associated with luxury designer brands.
Ultimately, Aldo occupies a unique space in the fashion industry, blending elements of both designer and fast-fashion brands. It offers consumers a more affordable and accessible alternative to high-end designer brands while still providing fashion-forward, quality products that set it apart from many fast-fashion retailers. In this sense, Aldo can be considered a designer brand in its own right, carving out a niche for itself in the ever-evolving world of fashion.