How to Wear a Swing Dress in Winter
The Versatile Appeal of Swing Dresses: A Timeless Fashion Staple
When the weather starts to cool down, it can be hard to know how to dress your body. One question that often comes up is how to wear a swing dress in winter. Swing dresses are a popular style of dress, known for their flared "A"-shaped skirts that gradually widen towards the bottom. This unique design and comfortable fit make swing dresses a must-have wardrobe staple for any fashion-conscious individual.
What is a Swing Dress?
A swing dress is a type of dress that has a flared skirt. The skirt is usually cut in an "A" shape, which means it is narrower at the top and then gradually gets wider towards the bottom. This style of dress is often made from heavier fabrics such as wool or denim, which makes it ideal for winter wear. The flowy swing and comfortable fit make it a popular choice for all body types, providing a flattering and chic look.
How to Wear a Swing Dress in Winter
Wearing a swing dress in winter might seem like a challenge, but with the right styling and outfit ideas, you can stay warm while looking stylish and sophisticated. Here are some tips on how to wear a swing dress in winter:
1. Pair with Leggings
One of the easiest ways to wear a swing dress in winter is to pair it with leggings. Leggings not only keep your legs warm but also provide a seamless and stylish look. Opt for black or fleece-lined leggings to add extra warmth to your outfit, and you can confidently wear longer swing dresses without worrying about them being too short.
2. Layer with a Cardigan
If you want to wear a swing dress but don't want to show your arms in the chilly weather, then you can always layer it with a cardigan. This is a great way to stay warm while still being able to show off the dress's unique style. Choose a cardigan that complements the color and texture of your swing dress for a perfectly coordinated look.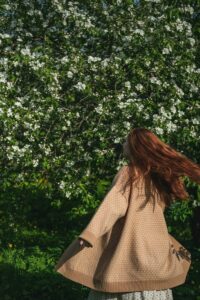 3. Wear with High Knee Boots
Show off your legs and stay cozy by pairing your swing dress with high knee boots. These boots not only add extra warmth but also elevate your outfit to a whole new level of style and sophistication. Whether you opt for classic leather boots or trendy suede ones, they will undoubtedly make a fashion statement.
4. Layer with a Turtleneck
For maximum warmth and winter fashion flair, layer your swing dress over a turtleneck top. This combination not only keeps you cozy but also adds an element of elegance and refinement to your outfit. Choose a turtleneck in a complementary color that blends seamlessly with your swing dress.
5. Wear with Jacket and Scarf
Combine style and warmth by pairing your swing dress with a jacket and a chic scarf. Whether you go for a classic denim jacket, a stylish leather jacket, or a trendy bomber, it will perfectly complement your swing dress. Experiment with different scarf styles to add a touch of flair and personality to your ensemble.
6. Wear Heeled Sandals
If you prefer a more refined look without wearing boots, consider pairing your swing dress with a pair of heeled sandals. This choice elongates your legs and adds a dash of sophistication to your outfit, making it a perfect option for indoor winter events and gatherings.
7. Add a Belt
Elevate your swing dress style by cinching it at the waist with a belt. Adding a belt not only helps define your waistline but also creates the illusion of longer legs, enhancing your overall look. Choose a stylish belt that complements the color and style of your swing dress.
8. Pair with Knee-High Socks
Add a touch of quirkiness to your winter outfit by pairing your swing dress with knee-high socks. This fun and cozy accessory not only keeps your legs warm but also adds a delightful twist to your overall look. Choose socks in contrasting colors or patterns to make a bold statement.
9. Wear a Hat
Accessorize your swing dress outfit with a stylish hat. A chic fedora, a cozy beanie, or a trendy beret can not only keep your head warm during winter but also add a touch of flair and sophistication to your overall appearance. Choose a hat that complements the color scheme and style of your outfit.
10. Wear a Long Coat
Make a bold fashion statement by layering your swing dress with a long coat. This elegant and practical outerwear choice not only keeps you warm but also adds an air of sophistication to your winter look. Opt for a coat in a contrasting color or a classic neutral shade for a timeless appeal.
Black Swing Dress: Classic Chic and Timeless Allure
Among all the varieties of swing dresses, the black swing dress stands out as a symbol of classic chic and timeless allure. Its versatile nature makes it the perfect canvas for experimenting with different accessories and styling options. Here are some outfit ideas for rocking your black swing dress:
Black Swing Dress with Booties
For a casual yet chic look, pair your black swing dress with ankle booties. These trendy and comfortable shoes add a touch of edge to your outfit, making it suitable for various occasions, from daytime outings to evening gatherings.
Black Swing Dress with Long Coat
Enhance the sophistication of your black swing dress by layering it with a long coat. A classic trench coat or an elegant woolen overcoat perfectly complements the simplicity and allure of the black dress, creating an effortlessly stylish ensemble.
Black Swing Dress with Statement Accessories
Add personality and uniqueness to your black swing dress by incorporating statement accessories. A chunky necklace, bold earrings, or a vibrant scarf can instantly transform your look from understated elegance to head-turning fashion-forward.
Black Swing Dress with High Knee Boots
Elevate the drama and allure of your black swing dress by pairing it with high knee boots. These boots not only keep your legs warm but also create an elongated silhouette, adding a touch of glamour to your outfit.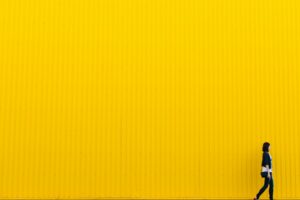 Travel Tips: Winter Style Made Easy
Even when you're on the go, you can effortlessly maintain your winter style with swing dresses. Here are some travel tips for looking chic and staying cozy:
Pack Lightweight and Layerable Fabrics
When traveling during winter, it's essential to pack smart. Opt for lightweight and layerable fabrics for your swing dresses to ensure comfort and versatility throughout your journey. Mixing and matching different layers will enable you to create various stylish outfits without overpacking.
Accessorize with Versatile Pieces
Traveling with accessories can be challenging due to limited space. However, selecting versatile pieces that can complement multiple outfits is a game-changer. Choose a neutral-colored hat, a chic scarf, and a statement belt that can transform your swing dress look effortlessly.
Pack Comfortable and Stylish Footwear
Comfortable footwear is crucial when traveling, especially during winter. Opt for stylish yet cozy options like ankle booties, heeled sandals, or comfortable knee-high boots that can be worn with your swing dresses for different occasions.
Fashion and Hair Tips: Looking Your Best
Looking your best during winter requires attention to both fashion and hair. Here are some tips to keep you stylish and beautiful:
Embrace Layering for Fashion and Warmth
Layering your swing dress with cardigans, jackets, scarves, and other stylish winter accessories not only adds fashion depth to your look but also ensures you stay warm and cozy during colder temperatures. Embrace layering to showcase your fashion-forward approach.
Opt for Protective Hairstyles
In winter, protect your hair from the harsh elements by opting for protective hairstyles like braids, twists, or updos. These hairstyles not only keep your hair healthy but also add a touch of elegance to your winter look.
Shop the Latest Swing Dress Styles
Ready to elevate your winter style with swing dresses? Discover the latest fashion trends and shop for the perfect swing dress that suits your taste and preferences.
Explore a Variety of Colors and Prints
Swing dresses come in a myriad of colors and prints, so you're sure to find the perfect one that complements your personal style. From classic neutrals to bold patterns, explore the endless possibilities that swing dresses offer.
Find the Perfect Booties and Knee-High Boots
Complete your winter swing dress outfits with the perfect pair of booties or knee-high boots. Shop for high-quality footwear that not only adds style to your look but also keeps your feet warm and comfortable throughout the season.
Accessorize with Cozy Scarves and Statement Belts
Enhance your winter swing dress style with cozy scarves and statement belts. Mix and match different accessories to create various looks and express your unique fashion sense.
Stay Beautiful with Skincare and Beauty Essentials
Don't forget to take care of your skin and use beauty essentials that protect and nourish your face during the colder months. Moisturize, apply lip balm, and choose makeup products that enhance your natural beauty and add a radiant glow to your winter appearance.
With these style tips and outfit ideas, you can confidently wear a swing dress in winter, staying warm and stylish all season long. Embrace the versatility and charm of swing dresses, whether you opt for a classic black swing dress or explore a variety of colors and prints. Remember to layer with cozy cardigans, jackets, and scarves, and accessorize with statement pieces to create fashionable winter looks that turn heads wherever you go. Shop for the latest swing dress styles, find the perfect footwear and accessories, and embrace your unique fashion sense with confidence. Winter style has never been so chic and comfortable!