Looking for the best tops for Zoom meetings? You're in luck! In this blog post, we will discuss some of our favorite tops to wear when in video calls or zoom calls. Whether you're looking for a professional or casual look, we have you covered. Keep reading to learn more!
Working remotely has become the new norm, and with it comes the challenge of dressing appropriately for virtual interactions. Your top not only influences your fashion sense but also plays a crucial role in how you present yourself during Zoom meetings. Let's explore some fantastic options to help you put your best top forward and enhance your professional presence.
Elevate Your Video Presence: Best Tops for Zoom Meetings
When it comes to zoom meetings, your top choice can significantly impact your overall appearance. One classic option that never fails is the trusty shirt. A well-fitted shirt brings an air of professionalism to your virtual interactions, making it an excellent choice for business-related discussions. Explore various styles, from traditional button-downs to modern Henley-style collars, to find the top that best suits your taste and meeting background.
Staying Stylish Virtually: Fashionable Choices for Video Calls
Why settle for ordinary when you can exude fashion flair on your Zoom meetings? Embrace the chic versatility of a blouse with puff sleeves, bell sleeves, or ruffles. These unique styles add a touch of character to your appearance, helping you stand out while maintaining professionalism. Choose fashionable tops that reflect your personal style and leave a lasting impression on your zoom meeting participants.
What to Wear for Impact: Perfect Attire for Virtual Meetings
Make a statement without saying a word by incorporating a stylish blazer into your top selection. A blazer instantly elevates your ensemble, projecting confidence and authority. Whether it's a classic black blazer or a vibrant-colored one, this top choice can transform your appearance from ordinary to extraordinary. Showcase your attention to detail and refine your professional image with a well-chosen blazer for your virtual meetings.
Mastering Virtual Professionalism: Selecting the Ideal Zoom Meeting Outfit
For those seeking the perfect balance between comfort and formality, a sweater or cardigan can be your go-to top for zoom meetings. These cozy yet polished options ensure you look and feel your best throughout extended virtual conversations. Opt for chunky cable-knit sweaters or lightweight cardigans in a range of top colors and patterns, providing the ideal backdrop for your video meetings.
Accessorize for Impact: Elevate Your Zoom Meeting Look
No outfit is complete without the right accessories. Consider pairing your chosen top with a striking statement necklace. Whether you're donning a simple V-neck top or a patterned blouse, a well-chosen necklace adds an extra layer of sophistication to your look. Use accessories to showcase your unique style and enhance your appearance on camera during virtual meetings.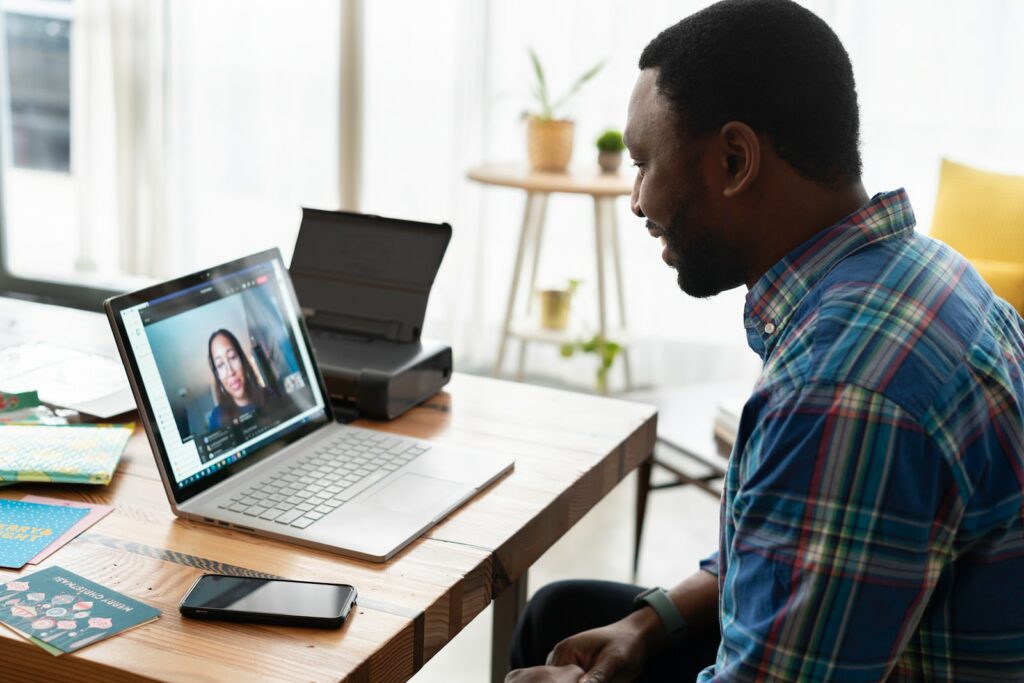 Shop Smart: Finding the Perfect Zoom Meeting Top
Ready to upgrade your zoom meeting wardrobe? Start your search by exploring a wide range of tops online and in stores. Consider your personal preferences, fashion sense, and meeting wear requirements as you browse through various options. Look for tops that align with your style goals and confidently select the ones that resonate with you the most.
Things to Avoid When Choosing the Best Tops for Zoom Meetings
While selecting the perfect top for your Zoom meetings, it's essential to steer clear of certain pitfalls that could inadvertently affect your appearance and demeanor. Here are some key things to avoid:
1. Overly Casual Attire
Opting for tops that are too casual can give off the wrong impression in a professional setting. Avoid overly casual t-shirts, tank tops, or hoodies, as they may not convey the level of professionalism you intend. Instead, aim for a polished look that aligns with the tone of the meeting and the expectations of your colleagues.
2. Distracting Patterns and Colors
While expressing your fashion sense is essential, it's important to strike a balance. Avoid tops with overly distracting patterns, neon colors, or flashy embellishments that could divert attention away from your message during the Zoom meeting. Opt for solid colors or subtle patterns that enhance your appearance without overpowering your presence.
3. Ill-Fitting Tops
The fit of your chosen top matters just as much as the style. Avoid tops that are too tight or too loose, as they can impact your comfort and overall confidence. A well-fitted top not only looks more professional but also allows you to move freely and maintain your poise throughout the meeting.
4. Noisy Accessories
While accessories can elevate your fashion game, be cautious of accessories that create distracting noises. Avoid jingly bracelets, noisy bangles, or overly clunky necklaces that may pick up unwanted audio interference during the Zoom meeting. Opt for accessories that complement your top without introducing unnecessary audio distractions.
5. Inadequate Grooming
Your chosen top isn't the only factor influencing your appearance. Neglecting grooming basics, such as unkempt hair, excessive facial hair, or distracting makeup, can impact how you're perceived in the meeting. Ensure that your grooming choices enhance your overall look and maintain a professional and put-together image.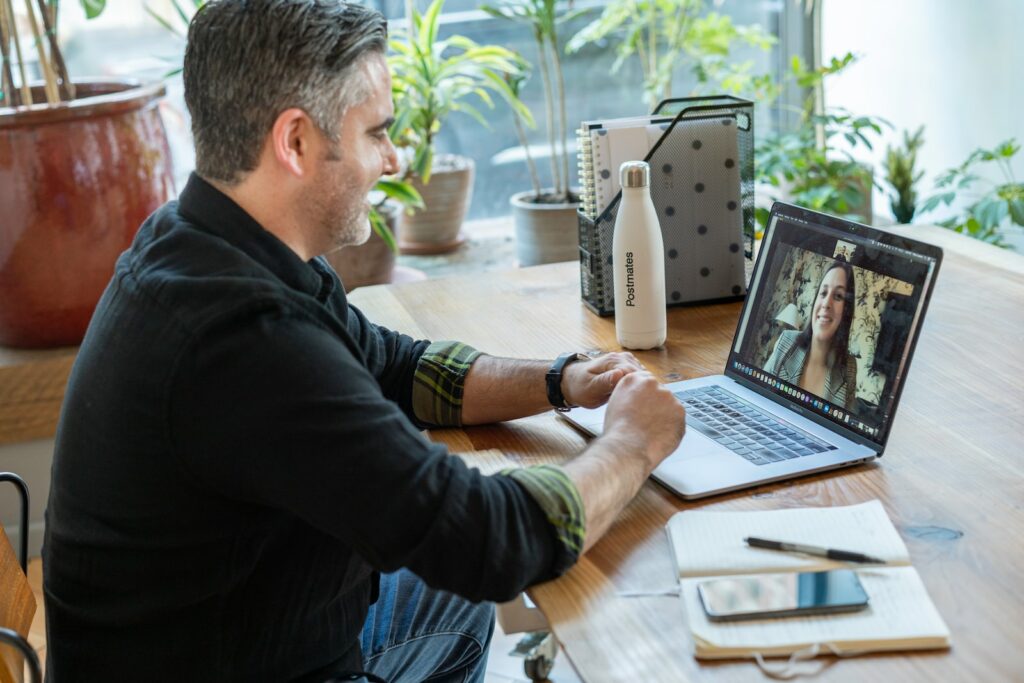 Why It's Important to Look Good on Zoom
In the digital age, where zoom meetings have become an integral part of professional communication, looking your best on screen holds more significance than ever before. Here's why maintaining a polished appearance during virtual interactions is crucial:
1. First Impressions Matter
Just as in face-to-face meetings, zoom meetings require you to make a strong first impression. Your appearance is the first thing your colleagues and clients notice, setting the tone for the entire interaction. A well-chosen top and overall polished look convey professionalism and confidence, helping you establish credibility from the moment the meeting begins.
2. Professionalism and Engagement
Looking good on Zoom demonstrates your commitment to professionalism and engagement. When you put effort into your appearance, it signals that you value the meeting and the individuals involved. It also helps maintain your own focus and engagement by creating a sense of structure and purpose, even in a virtual setting.
3. Visual Impact
Visual communication is a significant component of virtual interactions. Your appearance contributes to the overall visual impact of the meeting, making it easier for participants to connect and communicate effectively. A well-groomed appearance and appropriate top ensure that your message is conveyed clearly and cohesively.
4. Confidence Boost
Looking good on Zoom isn't just about making an impression on others; it's also about boosting your own confidence. When you feel comfortable and put-together, your confidence shines through in your body language and communication. Confidence enhances your ability to express ideas, contribute to discussions, and address questions with clarity and assurance.
5. Building Relationships
Strong professional relationships are built on trust and mutual respect. Presenting yourself well on Zoom meetings contributes to a positive perception of your character and reliability. Over time, consistent professionalism fosters a sense of trust, making it easier to collaborate, network, and establish meaningful connections with colleagues and clients.
Conclusion- Best Tops for Zoom Meetings
As the virtual landscape continues to evolve, it's essential to adapt and refine our approach to professional interactions. Your choice of top can significantly impact how you present yourself during zoom meetings, influencing your confidence and overall performance. Explore a variety of top options, from blouses and shirts to sweaters and blazers, and find the perfect fit for your unique style and zoom meeting needs. With the right top, you'll be well-prepared to make a lasting impression and succeed in the virtual world.